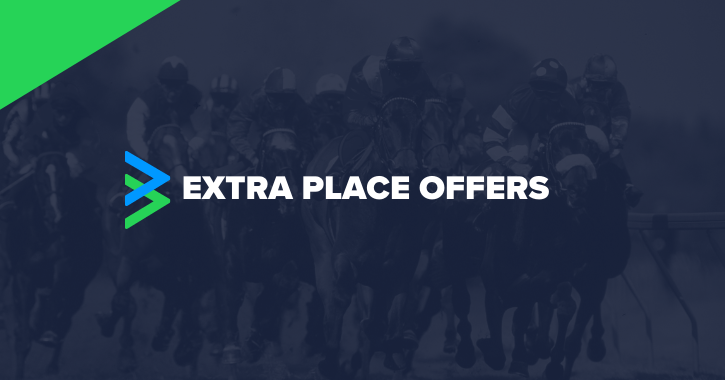 Any matched bettor worth their salt will be familiar with extra place offers. Available pretty much every day of the year, they have the potential for seriously big returns. Here's how you can make the most of extra place offers with BetConnect.

What is an extra place offer?
Extra place offers are most closely associated with horse racing, although they can also be found on other sports such as golf. As you might expect, this is when a bookmaker will pay out on extra place positions. In matched betting, the idea is to cover a horse and hope that it finishes in that extra place so you win both your back and lay bets. To understand exactly how you can take advantage of extra place offers, you first need to get to grips with each-way betting. 
To qualify for an extra place offer, you will need to place an each-way bet. Unlike a typical back bet (e.g. Stradivarius to win), you are essentially placing two bets as one. It's important to note that when you place an each-way bet, your stake will be doubled. This is because you are betting on:
Stradivarius to win
Stradivarius to finish in a range of positions specified by the bookmaker
So what does this mean for matched bettors?
Well, a bookmaker running an extra place promotion may be paying out on the first five places rather than four. But because the place terms on the exchange remain the same, there is an opportunity for matched bettors to turn a profit.
If Stradivarius goes on to finish in the extra fifth place, you will win the place part of your each-way bet with the bookmaker as well as your lay bet with the exchange.
Why choose BetConnect?
If you have done extra place offers before using other exchanges, you will know that you have to place two different lay bets. One on the win part and another on the place part. To do this, you will need to use a matched betting calculator to work out your exact stake on each part.
BetConnect completely simplifies this long-winded process by enabling you to lay an each-way bet as one bet, with the win and place parts combined. This means you can lay exactly the same stake as you are placing with your bookmaker as the odds will be a perfect match!
Are extra place offers worth it?
As you can see, extra place offers are similar to the various refund offers available on horse racing. However, rather than your selection being beaten by a length, for example, you are simply hoping it finishes in a certain position.
One of the best things about these promotions is that your profit will be paid entirely as cash and not as free bets. You can also improve your chances of profiting from an extra place offer by covering more horses in a race. And the good news is, BetConnect is the best place to do exactly that.
This is because, with BetConnect, you will NEVER incur a qualifying loss. As you can lay bets at bookmaker prices, your back and lay odds will be an exact match. On top of this, you will never have to pay commission on your lay bets, meaning any profit is all yours!
NB: No qualification loss refers to win bets or each-way bets where the place terms match up with BetConnect and the bookmaker.

Let's take a look at another example…
Extra Place Offer Example
BetConnect is paying three places each way (1/5) in the 15:35 at Kempton.
William Hill is paying four places each way (1/5) in the 15:35 at Kempton.
Brian The Snail is available to lay at odds of 21.0 with BetConnect
Place a £10 each way lay bet with BetConnect (2 x £10)
Place a £10 each way back bet at the same odds with William Hill (2 x £10)
Possible Outcomes
If Brian The Snail…
Wins, you break even
Is in the top three, you break even
Finishes fifth or worse, you break even
Finishes fourth, both of your bets win
So there isn't a scenario where you lose money and if Brian The Snail happens to finish fourth, you'll win £20 with BetConnect AND £30 with William Hill, meaning £50 profit in total!
Join our matched betting community
Hopefully, you are now ready to start taking advantage of extra place offers. But if you have any questions, our expert support team is always on hand to help in our dedicated matched betting discord server. Here is where you will also find bet alerts, strategy guides and much more! It's free to join here.