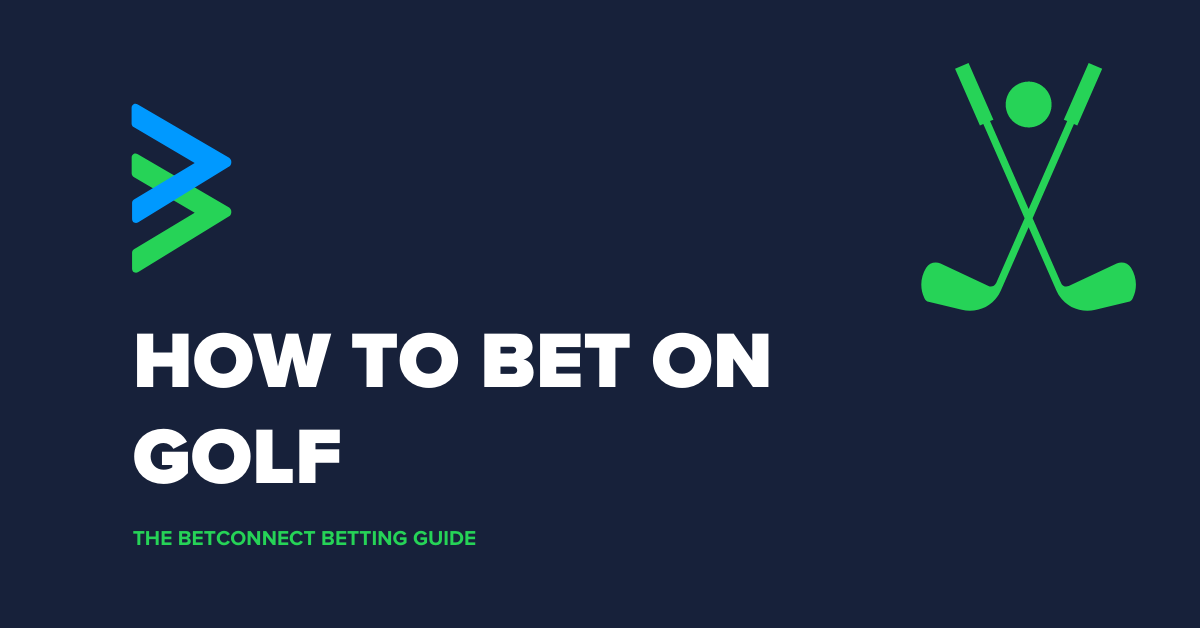 Introduction
When comparing golf to a majority of other team sports, such as football and basketball, you may assume that it is not a popular sport. However, those assumptions would be quite the contradiction as golf is only on the rise, with the sport currently peaking at an all-time high. Whether its the general playing numbers or the opportunity to get bigger prices in large fields, golf is on the up.
Golf Betting Explained and How it Works
When it comes to betting on golf, you must first understand the rules and general concept of the sport. Beginning with the basics, the main aim is for you to get your ball from the tee and into the hole. However, even then, you may be asking, "What is the tee"? In the simplest of terms, the tee is the starting point at which you begin each game. The ball will be slightly leveraged off the ground for your first swing on a small white T-shaped platform, hence the name. The endpoint of the hole is typically marked by a flag, showing you exactly where your final objective is located.
There is probably one main aspect we have yet to mention when it comes to actually playing the game. When aiming to get your ball into the hole, the object of the game is to do it in as few shots as possible. As simple as it may sound, there are also a number of rules when it comes to golf. Golf majors, some of which we will be discussing later, feature 18 individual holes, each of which brings its own layouts and challenges. Tournaments are played over four days with the hole locations moving each round.
Players are restricted to 14 clubs maximum in their bags at all times, with each club varying in design and purpose. For example, Woods have the largest heads and are used when it comes to the longest shots. Compared to woods, Irons have small heads and are used when it comes to shots on the fairway of a shorter distance. Wedges feature the largest clubheads and are typically used in getting the ball out of sticky situations, such as bunker shots. The putter is one of the most valuable pieces of golfing equipment as they are used in the final strokes of the game in order to actually put the ball into the hole.
Each individual golf course also has its own sections. Beginning from the top, the tee box is where the ball typically begins. These spaces are generally flat in order for players to have the cleanest shot to begin the hole. Moving through the course, the Fairway is the section between the tee box and the green, usually spanning between 30 and 50 yards. With tightly trimmed grass, this section allows for the ball to move easily towards the desired green, which is the section which holds the hole. The green is also a very well-trimmed section of the course in order for putters to have the perfect surface.
However, not all parts of the golf courses are designed in order to help you. Surrounding the fairway, you can expect to find longer spans of grass, often varying in length. This is known as the Rough, and should your ball land in one of these areas; it could make your forthcoming swings more unpredictable due to uneven surfaces. In addition, certain holes will also have hazards thrown in, coming in the form of water and bunkers. These are the areas you want to avoid most when playing a hole, as these could really prevent you from having a good score.
Golf Majors Betting
The Masters
Held in the first full week of April every year, the Masters is held exclusively in Georgia at the Augusta National Golf club in the southeastern USA. Established in 1934, the event is one of the longest-standing golf tournaments still held to this day. As a result, the tournament houses a number of traditions, such as the famous green jacket, which is rewarded to the overall winner. The Masters holds claim to the smallest pool of players for a major championship, with 90-100 players participating in each. The tournament consists of four rounds; eliminating players at halfway based on who has the highest score. The player with the best score on the final day will see them crowned champion.
The Ryder Cup
Held every two years, The Ryder Cup consists of two teams, one from Europe and the other from the US. Each team has a captain that represents their respective team over the course of 28 separate matches, with the main aim being to accumulate the most points over the tournament's 3-day span to be crowned champions. This event usually pits some of the world's finest golfers against each other, with each tournament situated in various parts of the world and showcasing some of the best golf courses. Dating all the way back to 1927, the US has been the dominant team, taking home the trophy on 27 separate occasions compared to team Europe 14 times.
The PGA Championship
The PGA Championship is one of the biggest when it comes to career security for players. Held annually at one of the US's various outstanding golf courses, the PGA provides players with privileges like being invited to some of the other largest golding events, such as the aforementioned Masters as well as the Opens. This tournament is held exclusively for professional players and can be a gateway for up-and-coming players to feature in all the other largest tournaments should they manage to be crowned champion.
Golf Betting Markets
Now that you have familiarised yourself with some of the biggest majors and tournaments within the golfing world, you may be considering placing a couple of bets on some upcoming games. When it comes to Golf Betting, there is a wide array of popular markets in which you can test your knowledge and luck. However, looking at a bookmaker's available markets could be overwhelming. Lucky for you as we will dissect all the gold betting markets out there and what each one entails.
Outright Winner
Outright Winner bets are the most popular type of bet placed on golf. This can be down to the easy-to-understand and straightforward nature these present to players. As you could probably have discerned from its name, Outright Winner bets are simply choosing the winner of a particular game. The odds for these types of bets are usually decided upon when taking into consideration a player's current form and skill level, as well as the opponent they are facing off against.
Top 10 / Top 20 Finish
When it comes to tournaments, this is another simplistic yet incredibly popular market utilised by punters. In the simplest of terms, you predict that a specific golfer will make it to the top 10 or 20 positions when playing in a tournament. If you are knowledgeable when it comes to a golfer's performance in specific tournaments, this could be the market for you. However, should you wish to place bets at higher odds, you can also predict the exact position a golfer will be at the end of an event.
Round Winner Bets
Round Winner Bets are similar in concept to that outright winner bets. However, as opposed to betting on the overall outcome of a match, you are instead only betting on the winner of individual rounds/ holes.
Hole in One Betting
A rare occasion in golf, both in standard and tournament play, the odds for a hole-in-one are usually rather large due to the scarcity of these occasions. With this bet, you are simply predicting whether a player, event or game will feature a finish from a golfer that only requires one swing.
Handicap Bets
A golf handicap bet is a great option should you wish to place a hypothetical advantage on an underdog player. The odds are likely to be mismatched if there is a probable favourite within a matchup. However, placing a handicap on the favourite often levels the odds, although making winning for the favourite harder in the betting sense. For example, should you place a +1 handicap on the favourite, this player will have to finish their game by at least 2 fewer shots to win the bet and overcome the handicap placed on them.
Future Bets
Future bets are one of the best markets when it comes to placing long-term bets. When choosing to use this market, you can predict specific winners of tournaments, whether teams or individuals based. As well as this, you could also place a bet for a certain player to score the most points when playing in an event, as well as guessing which player or captain from a team will be lifting the trophy come the end of a tournament. All these types of bets can be placed before a tournament begins and after it begins.
Golf Betting Strategy and Matched Betting
After you've decided both the major you wish to bet on and the market within it, you could utilise a handful of aspects to benefit your golf betting experience. Firstly, paying attention to a particular golfer's most recent form could be an influential factor when it comes to the game or tournament they are playing within. If a player is on a hot streak of consecutive wins, this could be an indicator you could use to your advantage when placing bets.
Likewise, should the major you choose to bet on be more team-based, like the Ryder Cup, for example, inspecting the teams' composition and the players selected is another factor that could be beneficial. Looking at the form of players in the team, their previous tournament results and whether or not they even have experience in the tournament of choice can give slight indications of some potential outcomes and matchups.
In addition, a player's world ranking is another potentially influencing factor that works similarly when compared to form. Paying attention to a player's overall ranking compared to their competitor could potentially indicate the varying skill levels between golfers.
There are also a number of more specific statistics and factors you could look at when it comes to having a strategy for golf betting. Should you choose to bet on a particular golfer, researching any previous history they may have on a course or hole can also act as a potential influencing factor. On top of all this, you could even choose to base your decisions on a player's current putting stats. If a player's putter is doing well, it could see them clinch victories for themselves and the logical punters who may have placed a bet on them.
Matched Betting
If you're a bettor who would prefer guaranteed profits, matched betting could be the avenue for you. Ideally, BetConnect is the platform perfect for all your matched betting needs and requirements. The platform presents itself as the man in between punters and bookmakers, allowing online players to place both back and lay bets on an ever-expanding selection of sporting events. If you are not familiar with matched betting, this simply means you are either betting on an outcome to occur or not occur.
When people actually decide to dive into the world of matched betting, many bettors are met with the tedious process of searching across numerous separate bookmakers in order for you to find matched odds in order to solidify that the bets won't lose them any money. Furthermore, in order for you to potentially reap the rewards of matched betting, many bookmakers require a specific qualifying loss which gives bettors the ability to qualify for free bets. Conversely, all of these potential issues and inconveniences are completely negated when it comes to choosing BetConnect as your exclusive matched betting platform.
Betconnect conveniently houses all the best possible from numerous bookmakers in one place, constantly updating to provide the best available prices. In addition, BetConnect doesn't require any qualifying loss, meaning that all profits are yours. Should you choose to utilise the Matched Betting Pro service from BetConnect, you are also not subjected to any commission fees when placing lay bets, which other exchanges may take. Furthermore, this additional service also gives you the ability to freeze odds for a certain period of time using the Timer feature, meaning you can have confidence in having the best possible odds when placing the other matched bet.
Summary
In conclusion, Golf is a sport that delivers many different options when it comes to betting on various exciting golf events and tournaments. Should you choose to place long-term bets or more short-term in-play bets with the array of markets available, all of this is only made easier when choosing BetConnect as your platform. Gone are the days of needing to search across various different bookies for the best odds when it comes to placing bets on golf, as BetConnect houses all of these under one roof, making the whole process a lot less tedious and allowing you to enjoy the actual golf games on display.