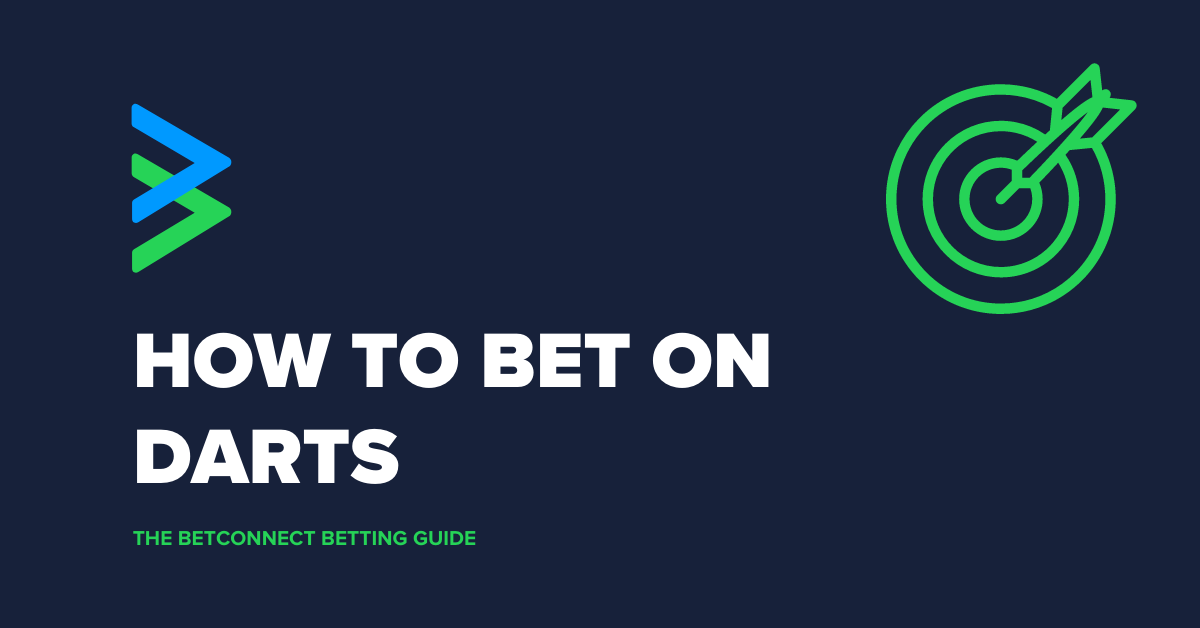 Introduction
A whole host of sports are popular within different communities, countries and cities worldwide. Darts had small beginnings, played in pubs and bars, to now being played on the big screen with large prize money up for grabs. Not only do people in the UK love darts, but they have some of the best records, players and competitions. There is plenty to look forward to within the year if you are an avid darts watcher, and getting involved in betting on darts has never been easier.
Darts Betting Explained
There are usually some darts to wager on because tournaments are held practically every week, which makes dart betting entertaining. The Professional Darts Corporation (PDC), which hosts the World Championships, Premier League, and World Matchplay, is the biggest darts organisation. Regarding rankings, the World Darts Championships is the highest level of darts competition and is looked forward to annually by both players and viewers. Other decent competitions outside the Big Three include the Grand Prix, Grand Slam, UK Open and the Masters. You will usually see the same few faces at the top ranks of dart competitions, but some underdog stories are always waiting to happen, and there is value to be found within the markets.
Odds
Dart odds are often expressed as fractions but can also be seen in decimal form. Customers may find darts betting odds appealing because the sport just requires two players. Given that darts are only ever played by two people, it's crucial to ensure you're receiving the greatest odds possible, which BetConnect can help you do. The odds are always presented on BetConnect in fractional format. If these chances are unclear, you can calculate the possible payout if your wager is successful. When you click on the wager you are considering putting; it will be added to your bet slip.
Once the wager appears on your bet slip, you may input your chosen stake in the appropriate area. The profit box will then change following your stake. This profit box simply calculates your bet and estimates your return. This is useful if you have trouble understanding fractional odds and cannot calculate your potential earnings.
Rules
Some of the basic rules in Darts include the following;
Players must stand behind the Oche, the line which determines the distance from the dartboard, usually around 2.37 metres away.
Players must finish the leg by hitting a Double or Bullseye. Singles and trebles do not count.
All three darts must be thrown unless the checkout is hit before all three are needed.
Besides these, there are few rules as it is a pretty simple and organised sport. There is no way of cheating in darts, as nothing gives you an advantage over your opponents except having extra practice.
Darts Terminology
There are some important words and phrases you need to understand before you start betting on Darts. In the next few sections, we will explain some of the phrases that you could hear while watching Darts games:
Bullseye/Bull
The Bullseye is the little red circle in the middle of the dartboard. Landing a dart within the Bullseye spot will give them 50 points for that dart thrown. The green outer ring around the Bullseye is worth 25 points for each dart. The Bullseye is impressive to hit but is not the best thing to aim for to score high. Treble 20 grants the player 60 points, so most players aim there instead.
9-Darter/9-Dart Finish
In each Leg of a darts match, players start with 501 points. Every three-dart throw will be added, and the total is taken away from their 501 scores. The first player to reach 0 is the winner of the leg. Scoring high is the aim of the game, and the quickest you can win a Leg of darts is with a 9-dart finish. This means the player only takes Nine darts to total 501 points, usually consisting of multiple Treble 20s, some Treble 19s and Bullseyes.
Checkout
To finish a Leg of darts, you have to hit a Double or Bullseye. A Checkout is a number you hit to finish the leg. A higher checkout is more impressive than a smaller checkout, and the quicker you can reach a possible checkout, the quicker you can finish the leg. The highest checkout possible, known as a Big Fish, is a 170 checkout made up of two Treble 20s and a 50-point Bullseye.
Tops
Tops is the nickname given to double 20. The nickname is derived from the position of the space on the board; double 20 is the highest point on the circular dartboard. Most professional players will try and get themselves down to a checkout that allows a Tops finish, as it is one of the nicest areas to target with the darts, and players consistently aim for the 20s.
A Brief History of Darts
Modern darts and the original versions of darts are quite similar, but the game has developed very strongly since its humble beginnings. The sport is over 700 years old, originating as a pastime in England during the medieval era. The original story says bored soldiers would sit between battles and throw spearheads at upturned wine casks. The game was like Archery, but instead of a bow, you used your hands. Some people still call the game 'Arrows', which is a nod to the old version of darts. There was no consistent scoring with this first version of Darts, so players moved on to using slices from a tree trunk. Inside these bits of tree trunk were radial cracks which were the closest the game had gotten to the modern-day markings on a dartboard.
In the 19th Century, the game was starting to look very similar to the modern version. The game can be played by people of all shapes, sizes and fitness levels, making it a great sport to play wherever you are. It can be learned quickly, the setup is short, and the rules are few. The game has developed into one of the simplest yet moderately intense sports available to play and bet on.
The game changed for the better when the actual scoring system was implemented into the dartboard. At that time, the game rose in popularity drastically. Players now had to learn to be accurate and precise with their darts, and the option for 'lucky shots' was diminished. Skill levels and practice were now important factors in the sport, and people would be able to get better at the game than others. The higher numbers are surrounded by punishment in the form of low numbers. Aim for 20 and mess up? Hit either a 1 or a 5. Aim for a 19 to redeem a previous low blow? There's the potential to hit a 3 or a 7.
Betting on Darts and Darts Betting Markets
The entire darts schedule as a whole and individual matches both provide a wealth of fantastic potential wagers. There are several betting options, including outright winner markets, handicaps, Over/Under markets, and more. The amount of 180s in a match, which is how many times each player will score three treble 20s before the game is won, could also be an intriguing darts betting option. Another wager may be the total sets in a match or the number of rounds a specific player will win. The 180s hit could also be seen in an Over/Under market. Darts betting offers many opportunities, which newbies will undoubtedly like. The following few headings will explain these in more detail, so keep reading to find out more!
Match Result
In Darts, games are played between two players (or teams sometimes). Betting on the Match Result will only have two options; Player/Team 1 or Player/Team 2. There is no chance for a darts game to end in a draw because one player must win the Leg, and another player must win the Set. A final leg must be played if a game is shown as a tie. Match result bets will typically show a clear favourite and an underdog, but the value could be found in some underdog stories if the favourite has not been in good form or has a bad first few legs.
Set Winner
This is similar to a Match Result but on a slightly smaller scale. A Game of Darts is divided into Sets, which are divided into Legs. You can bet on which player you think will win each set of a darts game. This is like a Match Result bet but has a narrow playing field because the player you back for a Set win could end up losing the game overall.
Total Legs Over/Under
The total number of legs within a set is one market open during a darts game. Typically, a set will be decided by the first player to reach a specific amount of legs. For example, the first player to win five legs will win a set. If you believe the player will win the set 5-0, you could place a bet on Under 5.5 legs. If you think the game could be evenly matched and end up being 5-4, you can bet on Over 8.5 legs. The odds for these markets will all be different, and finding the value could be tricky if there is a clear favourite.
Total 180s Over/Under
180 is the highest score a player can get with three darts. Experienced players will aim to hit 180 at least once in every leg, as it is a big score and allows them an advantage over their opponent. Very experienced players at the top levels of darts will consistently hit 180s throughout a game of darts. For this reason, you can find value in the Over/Under 180s market during a single game or even an entire competition. For example, during the PDC World Darts Championship in 2021, player Peter Wright threw 24 180s during a single game. Michael Smith threw 83 180s during the whole competition, and combining these already gives you over 100 180s between just TWO of the competitors.
Darts Betting Strategy
There are different ways you can place your bets on darts. We have explained WHAT bets you can place, but now we will take a look at WHERE and HOW to place them;
Online Bookmakers
Access to sportsbooks and betting is most convenient through online bookmakers. The growth of the digital realm allowed many physical casinos to switch to the online world. Nowadays, many more options are available to gamblers, including using online sportsbooks and casinos. This will only alter as more people use the internet globally and as time goes on.
Physical Bookmakers
If online gambling is not your cup of tea, your next option is to go to a real-world betting establishment and play classic casino games there. Your neighbourhood bookmaker may accept bets written on paper and pay your wins in cash. For some people, this provides a big benefit over other betting methods. Receiving real money is far more exciting than seeing numbers on a screen. Another advantage of betting at a betting shop, if you're fortunate enough to seem younger than 25, is that you don't need to sign up or submit any papers other than your ID. It is frequently obvious that many online gamblers detest the drawn-out and difficult sign-up process.
Exchanges
You can back bets in addition to laying them on a betting exchange, such as the one offered by Betconnect. They are more of a market than a sportsbook. 'A scenario's outcome can be backed and laid, 'bought' and 'sold by gamblers. Betting on an outcome is the same as placing a typical sportsbook wager since you are betting that something WILL happen. On the other side, a Lay wager is made on the idea that a specific event will not occur. Laying a bet is the reverse of placing a conventional wager.
Matched Betting with BetConnect
The premise of matched betting is simple. When you engage in matched betting, you employ the free bets many bookmakers provide to brand-new customers. You might use matched betting for a long time with a wide variety of bookmakers. By using Matched Betting Pro on Betconnect, you may participate in the game without visiting many bookmakers. Making a constant profit with no risk to your bank account is far more pleasant than watching your balance diminish.
You may place a Lay bet at BetConnect using the odds for your preferred exchange (such as William Hill) and then place the opposite bet there. This will give you equal odds on both sides, so regardless of the outcome, you will either break even and not lose anything, or you could even earn money. As a result, there is no longer a chance of suffering a qualifying loss, which makes these bets more alluring.
Triple Crown Betting
As we mentioned briefly, the darts calendar has three main events. These are the World Matchplay, Premier League Darts and the PDC World Darts Championship. The next few sections will shed some light on these events as individuals;
World Matchplay
This is the first of the three events played. The competition is played between 32 of the top players in the world. The competition is the least lucrative of the three but is still a good title to own for darts players aiming for the top.
Premier League Darts
Next is Premier League Darts, played with only eight players. The players involved are the best of the best, and the Premier League is a good warmup coming towards the PDC World Darts Championship. The title is lucrative, and there is plenty of value to be found within the Darts Premier League as the players are evenly matched.
PDC World Darts Championship
The PDC World Darts Championship is the highest level of darts in the world. Players from around the world come together to battle. A great trophy and some lucrative prize money await the player who reigns victorious. During the PDC World Darts Championship, plenty of great matches are played, and underdog stories can rock the nations.
Summary
You ought to have all the knowledge you want to get started after reading this introduction and explanation of darts betting. You are not required to place a wager with BetConnect, but we encourage you to do so since we promise to provide you with the best odds possible on all of the markets that are accessible. We gather all of the top bookmakers into one user-friendly website, so you won't find any that provide odds that are competitive with ours. Our staff at BetConnect genuinely enjoys the game and believes that some games and competitions provide genuine value. Keep an eye out for things and play responsibly at all times!