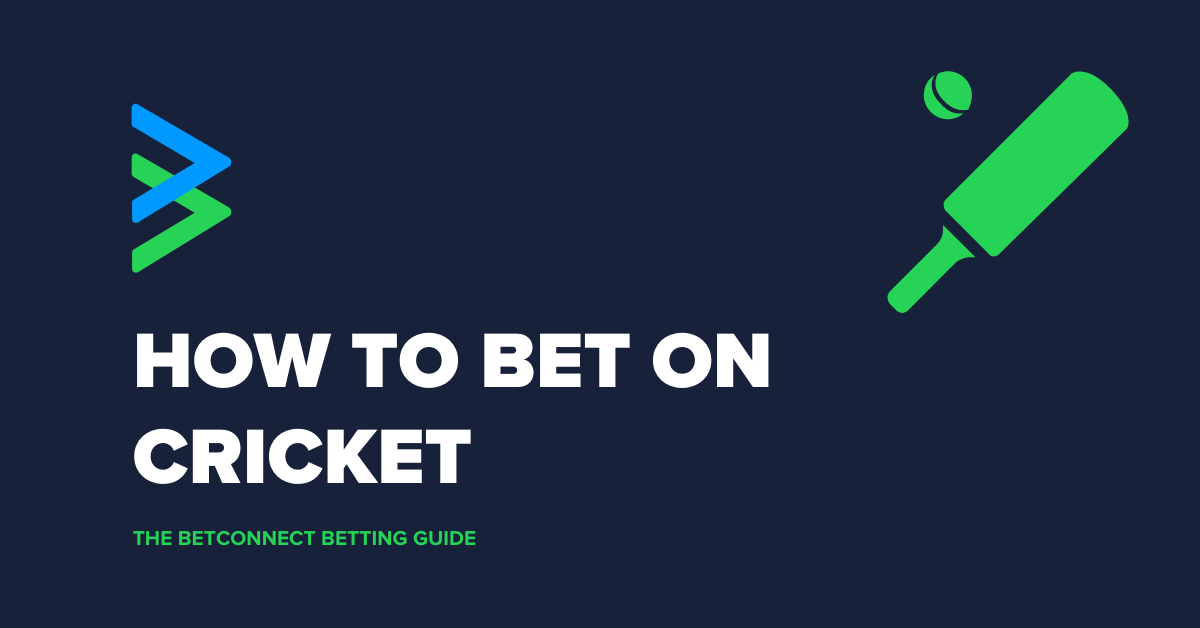 Fancy a bet on the cricket but not sure how to get involved? Here's everything you need to get started.
The history of Cricket betting
Cricket has been associated with betting for centuries. The modern global game with its three distinct formats offers a host of interesting opportunities.
In 1972, English county cricket grounds began introducing betting marquees. It was, according to The Observer Book of Cricket, an innovation, 'that brought a wide-eyed surprise from the traditionalists.'
And yet, some 25 years before internet sports betting became a thing, these on-site betting facilities proved a highly practical addition to accompany some spectators' enjoyment of the game. A bet placed, say, at lunch on what the total might be at tea could be placed at ease and collected long before the conclusion of the day's cricket.
These betting tents, the equivalent to bookmakers' boards at the races, may have looked odd in the genteel tea-and-scones world of county cricket. However, the roots of cricket betting actually extended several centuries further back than 1972.
Is Cricket betting legal?
The year 1664 heralded the arrival of the Gaming Act. This allowed legal maximum bets of £100 (the equivalent of around £20,000 today). The idle rich would have bankrolled whole teams in the hope that they could win back their outlay through the success of their team.
Some cricket historians note that for much of the 18th century, cricket reports tended to focus far more on the size of the bets being struck rather than the actual sport being played.
W.G. Grace, a celebrated player from the Victorian era who was also a hard-nosed mercenary, was once deeply involved in a match in Australia where his team were in trouble. He promptly used the newly installed telegraph to warn his friends in London to lay off as much of their bets as they could.
Cricket betting scandals
In the modern era, the popularity of cricket in the Asian sub-continent, where online betting remains prohibited, has led to widespread corruption that has been exposed from time to time. In 2000, South Africa captain Hansie Cronje was bribed by an illegal bookmaker. They told him to make sure a match against England did not finish as a draw.
Such behaviour is rare these days owing to strict regulations put in place by cricket's global administrators.
What cricket can I bet on?
Over the past 25 years, we have seen the arrival of online fixed-odds and exchange betting. This has given cricket bettors access to a wide range of international and domestic games.
Cricket is perfectly suited to exchange betting and trading in-play. A Test match, straddling five days, offers loads of betting opportunities. Even the ultra-short format Twenty20 matches can produce generous enough fluctuations over the course of three and a bit hours to provide plenty of interest to cricket traders.
A truly global sport, professional cricket is scheduled every day of the year, peaking between November and March. This coincides with the summer season in Australia, New Zealand and South Africa.
Domestic tournaments such as the hugely successful Indian Premier League (late March to mid-May) as well as international Test matches, one-day internationals and Twenty20 fixtures are all on BetConnect.
Cricket Betting Strategy
Like in all sports, studying the form, getting hold of all the relevant information and generally being able to "read" a game of cricket is invaluable to being a successful cricket punter. But if you are new to the sport, here are a couple of things to consider before placing a bet on cricket.
Weather
Unlike in almost any other team sport, a few drops of rain bring the players off and can severely restrict the playing time window. It's important to have some accurate forecasts and live rain radar data to assist your punting strategy. Prolonged light rain is bound to increase the chance of a draw in a Test match. A short heavy shower, however, will have little effect on moving markets.
The Toss
The toss normally happens half an hour before scheduled play. The captains toss a coin and the winner chooses whether to bat or field first. In some scenarios, for example, a green wicket in a Test match, winning the toss is hugely advantageous and can move the odds quite significantly.
In a Twenty20 match on a flat batting wicket, it is less of an issue. This is unless, for example, one of the teams has a poor record of chasing a target as opposed to setting one. The toss is also the moment that all-important team news comes in.
Cricket Betting Markets Explained
When it comes to cricket, BetConnect has a choice of three different markets for you to bet on: match result, best batsman/bowler, and most sixes. We've provided a summary of these markets for you below.
Match Result
Bet on the winner of a match. Take into account all relevant forms. Bet pre-toss for potential added value, wait until after the toss if you prefer. This will give you the added assurance of knowing the team make-ups and who is batting first.
In a Test, the draw is very much in play at the start. However, statistics suggest unless there are major weather interruptions a stalemate is a rare occurrence and often over-bet.
In a limited-overs match (one-day or Twenty20) the tie is not offered as a result. If the match is tied then 'dead-heat' rules apply. Ties are relatively rare, but check our rules section for more on this.
Best batsman/bowler
Bet on the highest wicket-taker or run-scorer from each of the two sides in four separate markets.
These markets are likely to move a little once team news is in but if you bet on a player before the toss and he is not selected on the playing side, your stake is returned.
Again, our rules may differ from other bookies here so do consult them first.
Most sixes
In this market, you're simply betting on the team that strikes the most sixes. It's a pretty arbitrary bet in a Test match, but a fun side-bet in a limited-overs contest.
Teams with a bigger make-up of noted powerful hitters will tend to be shorter in this market than they might be for the match odds but it's probably best to look at the bowling attacks too. The side with inexperienced and/or weaker bowling is likely to serve up the most hittable deliveries.
How to bet on cricket
It couldn't be easier to bet on cricket with BetConnect. Just follow the steps below and don't forget to check 'My Bets' to view your active and settled bets.
Firstly select 'Cricket' from the list of sports on the left-hand side of the homepage
Next, select the match you wish to bet on
Then make your selection and watch your bet slip automatically fill on the right-hand side
Now choose the best price available from the bookie odds displayed
Finally, enter your stake, view your potential profit and simply click 'Place Bet' to place your bet
And that's about it! Hopefully, you found this guide useful and are now ready to bet on cricket with BetConnect. If you have any questions, please feel free to contact our friendly support team using the widget on our homepage.