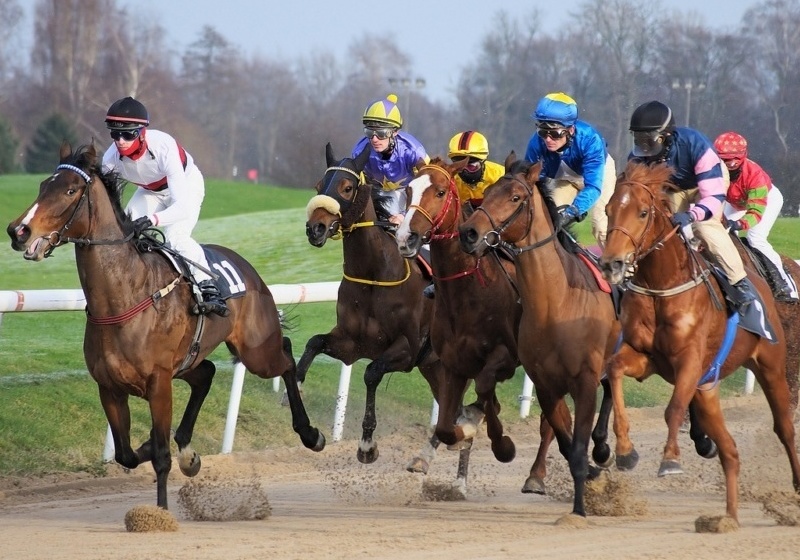 Type 'horse racing tips' into Google and you'll find a long list of those claiming they are the most successful horse racing tipster. That, of course, is not the case so read our guide to the best horse racing tipsters and tread carefully…
Free Horse Racing Tipsters: Hugh Taylor
Few tipsters who advertise their betting strategies online are worth following. Those who make a regular profit from the sport tend to be those who keep themselves to themselves. There is one, however, who is worth opening our list as the best horse racing tipster with and that's Hugh Taylor. He writes a column with two or three selections most days on the At The Races website.
The table below shoes Taylor's profit for each year in the last decade. Each year has seen Taylor in the black, no mean feat for any tipster. This alone makes him the go to for many punters when they are looking to find the answer to that often asked question, who is the best horse racing tipster?
| | |
| --- | --- |
| Year | Points Profit (explained below) |
| 2021 | +281 |
| 2020 | +66 |
| 2019 | +101 |
| 2018 | +345 |
| 2017 | +282 |
| 2016 | +281 |
| 2015 | +207 |
| 2014 | +200 |
| 2013 | +210 |
| 2012 | +223 |
So what exactly does points profit mean? It's as simple and basic as, if you followed every single one of Taylor's selections at suggested stakes and at the price advertised in every calendar year then you would get the returns demonstrated.
In other words, if Taylor says back Horse X for a stake of one point win only at 10/1 and Horse Y for a stake of half a point at 20/1 each-way and you do exactly what he says every time he posts his column then you will make the profits advertised.
A 'point' is whatever stake you are comfortable with. It could be £1, £10 or £100. If you can afford to stake £10 a point then in 2014 you would have ended up with a profit of 10 x 200 = £2,000. This is crucial when following any tipster and having a bet. Never bet more than you can afford to lose as there is never a guarantee of success.
Should I back all of Hugh Taylor's tips?
This is of course a personal choice. The reason Taylor's selections work well from a BetConnect point of view is that he posts them soon after 9 am. He also tends to warn his followers with a tweet from his @HughRacing Twitter account along these lines:
'1st selection (1pt) online next 5 mins, another to follow' with an embedded link to the At The Races tips page. Half an hour later, you'll see this: '2nd & final selection (1pt) online next 5 mins'.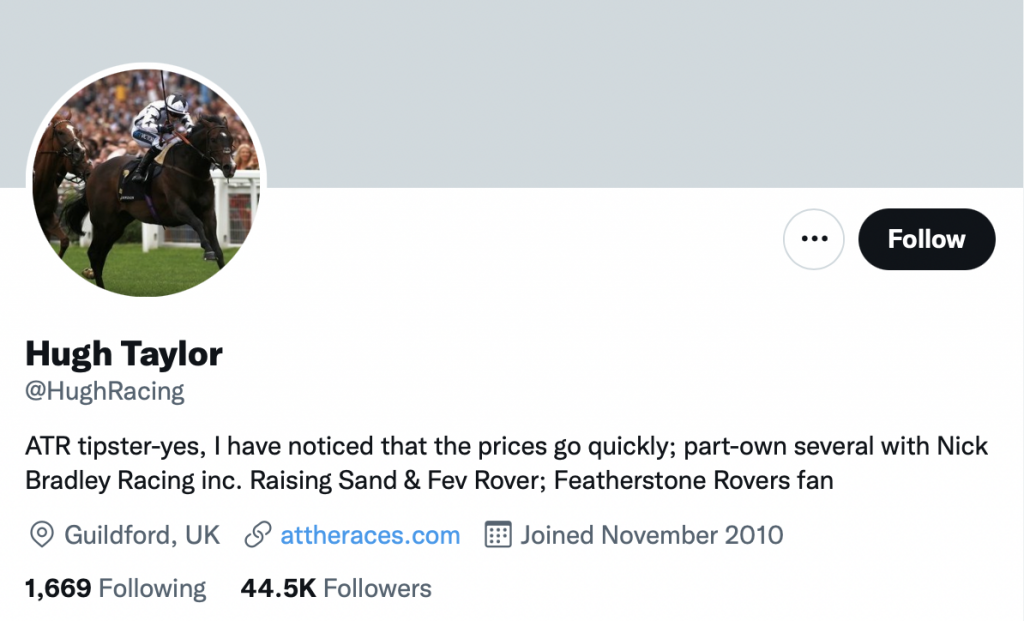 The key is to have Twitter notifications for Taylor switched on. This way you get his warning and can then act quickly once you see his selection. The main caveat is that some bookmakers will soon cut the price of his selections so you may not get the price Taylor advertises.
You can partially mitigate against this by selecting from Custom Odds when placing a Bet Request. This will leave the Punter laying you to hunt for a bit of matched betting value.
It's important to remember this though. While Taylor bangs in plenty of winners, it's not always possible to get on at the price advertised so you personal profit/loss is going to differ.
Which other tipsters are worth following?
Paul Kealy in the Racing Post is a solid horse racing tipster with a fine track record of finding big-priced winners in handicaps. Andy Holding on Oddschecker is also a dedicated student of the game, highly revered within the punting fraternity.
Both of them, like Hugh Taylor, tend to steer clear of short-priced favourites and only put up selections if they genuinely think there is good value in the price. Nobody got rich by exclusively backing odds-on shots. Remember though that value is a subjective thing.
You should expect the majority of the bets to be losers. It's essential that, when following these tipsters, you do so as a long-term strategy. If you have 10 losers followed by the 11th horse winning at 16/1 and you've had a tenner on all 11 your profit is £60. If you give up after the 10th loser you're down £100.
Gambling is all about long term thinking. Those looking to make a quick profit are looking in the wrong places, please always gamble responsibly.
Should I pay for horse racing tips?
There are some excellent horse racing tipsters out there who charge but in general, the answer is no. Taylor and Holding's tips are free and both produce a strong profit on a consistent basis! Paul Kealy's advice costs you the price of a Racing Post each day (which is an ever-increasing investment for a decline in quality) – though you can cut the cost of that by getting an online subscription and pooling a group of friends to split the cost.
How do you spot scam tipsters?
This is always a contentious subject. There are many on social media who are not close to being a proper tipster but shout louder than most when finding the odd winner. The particularly dangerous ones are those who do the £1 to £X challenges. A string of painfully short prices to ever increasing stakes are only going to end one way in the long run.
Are any paid-for services worth the cost?
For those who want to pay then there are a number of professional punters who provide an authentic service, which feature tips available on a subscription. One of the best of these is Betting Emporium. It is not cheap, but features tips from bona fide tipsters such as Neil Channing and has an excellent record of giving out profitable advice.
So that pretty much sums up our guide to the best horse racing tipsters. If you think you're ready to bet on horse racing then sign up for a BetConnect account now. BetConnect is the only exchange that lets you back selections at bookie odds with no restrictions and lay the selections of other account-holders commission-free. Not sure how it works? Read this simple guide.