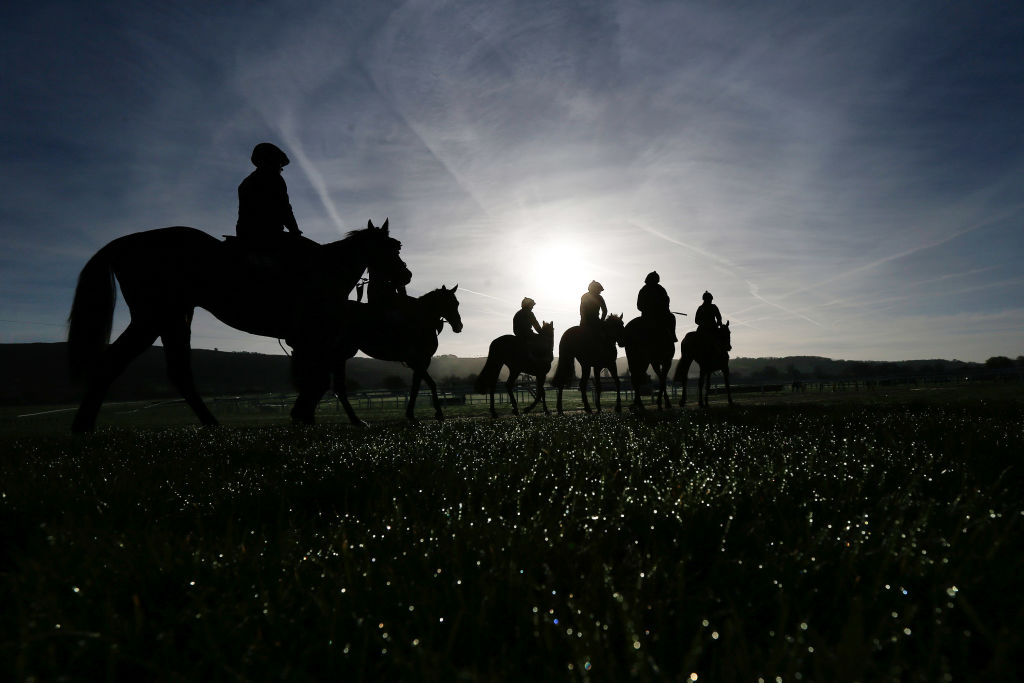 Since the birth of the revolutionary Betfair exchange at the start of the millennium, there has been a gradual dilution in the importance of traditional bookmakers in determining accurate prices for horse racing.
For better or worse, the familiar High Street names have essentially reached the point where they no longer take a firm view on prices if they are markedly out of line with the exchanges. This is a theme we have explored already on the BetConnect blog.
However, rather than worry about what has happened in the past, specialist horse racing punters need to act in the present.
#EarlyMarkets social media campaign
To this end, BetConnect made a decision at its launch in February to open daily racing markets at 9 am every day there is racing in Britain and Ireland.
There is no ante-post or next day betting available. If you want a bet on a race, you wait until 9 am on the day, and then you create a Bet Request using your Pro log-in. We are pushing out an #EarlyMarkets campaign on social media to build awareness of the "right time" to have a bet on the horses.
We felt 9 am was the most opportune time to provide liquidity. This tends to be the time when the online sportsbooks have reached some kind of consensus on what the markets should look like, and crucially it is also time that most of them begin to offer their popular best odds guaranteed (B.O.G.) concessions – a vital weapon in the matched bettor's arsenal.
When bookies start best odds guaranteed
(Source: olbg.com)
Because, and this is the crucial thing, BetConnect – like any exchange – relies on BACKERS and LAYERS for trade to be conducted. It's no good a Pro asking for a big bet if the Punter laying it cannot get a bet on the same selection himself with a bookmaker. And so much the better if he can do so when best odds guaranteed offers become available – as a drifter that wins locks in guaranteed profits for matched bettors.
Why not open the markets the day before? After all, plenty of other bookmakers do it, and some of the early Pros asked for it. The reason for this is simple. Prices have not established themselves at this point, and bookmakers are extremely wary about the situation.
As a professional punter, Neil Channing wrote on these pages: "Those bookmakers who go up, first of all, are quite rightly very nervous about the prices and don't want to lay bets, and they cut prices quickly."
But he does not believe people should be wasting energy complaining about this. "Punters whining about that just need to grow up a bit. I decided a few years ago I didn't want to waste energy pulling my hair out. I focus most of my attention on the classier races and like to bet mid-morning to late morning. I tend to bet on the bigger events, and then you have a chance of getting on."
Betting the night before and getting far better prices than you'll see at the start of the race you're eyeing up also exposes accounts to the threat of severe restrictions or even closures. Racing pundit Rory Delargy has already pointed out on the BetConnect blog that any successful punter is likely to have experienced problems with restrictions of one sort or another.
Avoiding restrictions
"The ability to get a value bet has diminished, partly due to individual staking restrictions, but partly because if you constantly bet the right horses, it gets harder to get any bets accepted," writes Delargy.
Many of the Pros who come to BetConnect do so purely because of the restrictions they have encountered elsewhere. And many are learning that once the clock has hit 9 am, there is often good business to be done. Every day, we see examples of #EarlyMarkets trading that entirely justify the premise.
On Tuesday this week, a Bet Request was created by a Pro who was very confident the Dan Skelton-trained Boss Man Fred was the likeliest winner of the 2.35 novices' hurdle at Southwell. He was so confident he was prepared to stake £1,800 at odds of 4/9 about the five-year-old who had already beaten some highly regarded novices on debut last month.
So the Pro went online at 9.11 am and created an #EarlyMarkets Bet Request. It was chopped up into lots of bite-sized bets for the Punters matched, and it was duly matched, in full, by 9.55 am. The Pro could watch the little bar on his virtual bet slip fill up and by 10 am, he could shut down his laptop safe in the knowledge he had got his bet on and get on with the rest of his day.
He had paid a small 2% to BetConnect, he knew he did not have to worry about future restrictions of any kind, and he would, of course, have been delighted to see Boss Man Fred win his race by 12 lengths. Another great bit of #EarlyMarkets business.
The fact is this: BetConnect is unique in providing high liquidity at a time when other exchanges will only let customers have tiny amounts at the best price available. Typically, a punter using a traditional exchange would have to accept a vastly inferior price if wanting to get all of his bet matched early, or he would have to leave his bet waiting and then fail to get on if the price contracted in the meantime.
Not enough liquidity elsewhere
As BetConnect CEO Daniel Schreiber observed recently: "Amazingly, we can now see a £5,000 racing bet matched rapidly when the market is still very illiquid on other exchanges. It shows a market out there for people who want to back and lay proper bets on the horses.
"In traditional exchange markets, liquidity does not build up until shortly before race time. We're allowing people to get their bets on at their convenience. We want to help online punters place a bet in the morning when prices are freely available at all major bookmakers because, at the moment, exchange liquidity is no longer there."
It's simple. If you want to get a good horse racing bet matched early, the best way of avoiding restrictions and illiquid markets is to take advantage of the #EarlyMarkets at BetConnect.