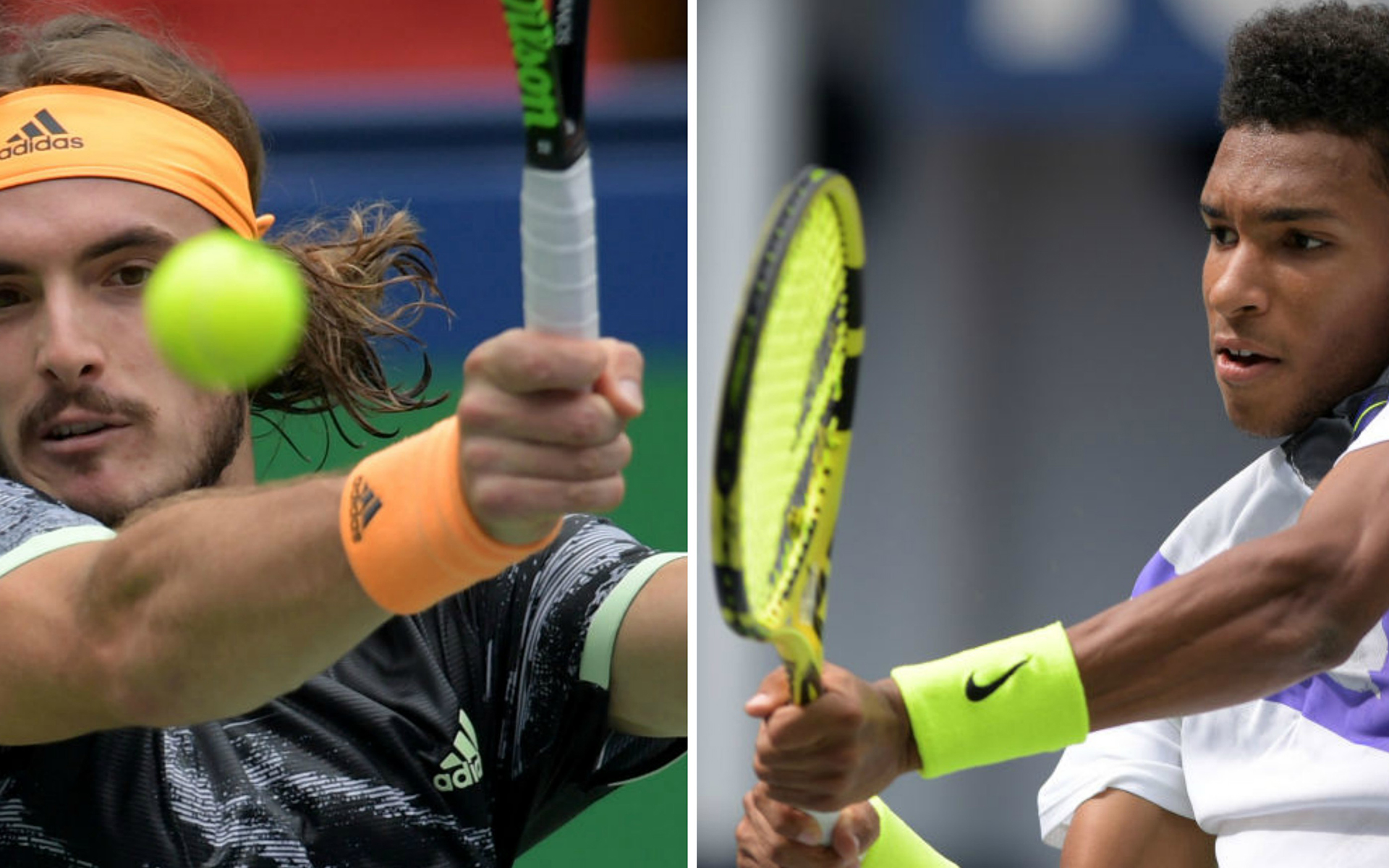 Head-to-head records should play a part in your tennis betting strategy. Read on as SIMON CAMBERS explains exactly how and why.
How to create a Tennis Betting Strategy
There are lots of pieces of information that are out there to help punters decide the outcome of a tennis match. But when it comes to creating a tennis betting strategy, there is one that stands head and shoulders above the rest. It's the head-to-head record, which, handily, is readily available on the ATP, WTA and ITF websites.
Now, of course recent form is important. So is the surface the match is being played on, the likely weather conditions, the physical strength and health of the players and how motivated they might each be to win.
But all those things are usually trumped by the head-to-head record, for one reason: tennis is mental.
Fans of other sports will argue the case, but just think what goes through a player's mind every time they step up to the line to serve. Even as they are walking to their mark on the baseline, numerous thoughts are going through their head.
Why are head-to-head records so important?
"Where do I serve? Where did I serve last time? What happened when I did that? Where's my opponent standing? What's the score? Should I double-bluff, go for broke, change it up, slow it down, go for an angle, go for power, even play an underarm serve? The number of thought processes going on at any one moment is almost mind-blowing. No wonder so many players go a bit mad on court every now and again.
Though the WTA Tour does allow on-court coaching once per set, tennis is largely a sport where it's down to the player alone to figure things out, to react to situations in an effort to get the job done. Golf, perhaps the closest relation in these terms, has caddies to make life easier for the players, to chat through options. Tennis has none of that.
The head-to-head record is crucial and needs to be considered when creating a tennis betting strategy. Going into a match knowing you have not beaten a player for ages, if at all, is a horrible feeling. On the other hand, if a player knows he has the wood on another, he will go in with increased confidence. This will make him more relaxed, which in turn increases the likelihood of playing well.
How head-to-head records affect tennis results
Just take one example of its effect. Stefanos Tsitsipas had another outstanding year in 2019, making his first grand slam semi-final, winning two titles, qualifying for the ATP Finals and firmly establishing himself in the world's top 10.
And yet, when he sees Felix Auger-Aliassime across the net, he freezes. Or at least, he did, until they met in Shanghai last month. Auger-Aliassime had beaten Tsitsipas as juniors three times out of three. And even though the Greek broke through first onto the ATP Tour, and is two years older, Auger-Aliassime won their first two ATP Tour matches. That left Tsitsipas to wonder aloud: "It's upsetting obviously that he's better than me. I have to accept that he's better than me. I might never beat him, but if I think that way, just need to wait, years maybe, for that chance to come."
Of course, analysing a head-to-head record also requires some other assessments, in addition to just looking at the simple number itself. If the last meeting between the two was more than two years ago, I would say the value of the head to heads is reduced, maybe by 10 percent. A lot can happen in the space of two years and form, in that case, would take on more relevance than if their last match was a month ago.
Tennis Betting Strategy: Other factors to consider
If a player leads another, say, 5-2 on head-to-heads, but all five wins came on clay and this match is on hard courts, then that's an obvious caveat.
And just because a player has a big head-to-head advantage, that is not always the full story. Looking back and finding out as much information about each of the matches they have played against each other will give a more complete picture.
All winning streaks will come to an end some time (well, almost all). Vitas Gerulaitis famously remarked, having got the better of Jimmy Connors after losing their last 16 battles: "Let that be a lesson to you all. Nobody beats Vitas Gerulaitis 17 times in a row."
The head-to-head record is not everything, but it's the first, and surely the most important, port of call.
So that's how head-to-head records should inform your tennis betting strategy. For more information on betting on tennis with BetConnect, take a look at this complete betting guide.
Simon Cambers is a freelance sports journalist & broadcaster, specialising in tennis. He has worked for the Guardian, ESPN, Reuters, The New York Times and others.