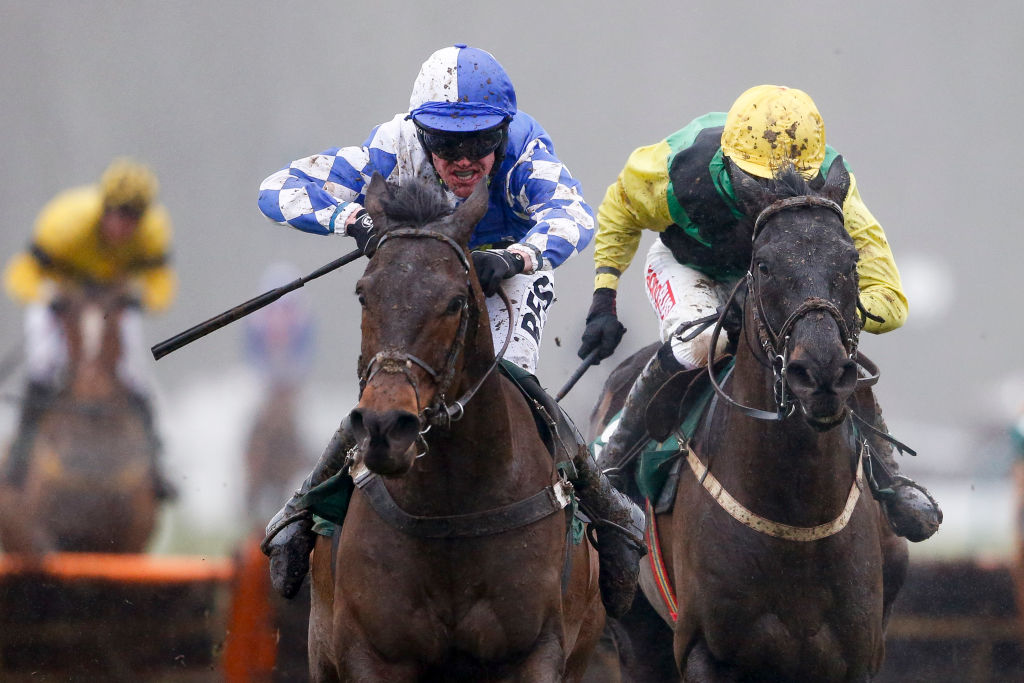 Betting restrictions are the bane of any serious punter's life. Luckily MY LITTLE TIP is here to explain how you can avoid having your account closed or limited.
The horse racing levy and betting restrictions
When punters complain about facing restrictions, the root of it really goes back to the Levy, which has traditionally funded horse racing by essentially taxing the betting shops. I'm convinced, without a shadow of a doubt, that it starts with this. It goes back a long way. In other sports that people bet on, there is no 'compulsory' Levy charged.
If horse racing as a product can't provide as much revenue for the bookies as football does, then the betting companies will look at doing two things. They may try to reduce or scrap the Levy they pay. Alternatively, they will find ways to get more money out of the punter's pocket. This could be through online casinos, fixed odds betting terminals (FOBTs), sports betting and so on. And that's what's been happening for some time already.
When off-course bookmaking was first legalised, there wasn't really anything else to bet on at the time. This meant that bookies had no option but to accept paying the Levy. But over the last 20 or 30 years, the Levy has steadily plummeted year on year. That has happened in small increments, but overall, it has collapsed. Bookies, therefore, no longer want horse bets or feel the need to have to pay it when they can put on 'virtual' racing levy-free. There is the problem in a nutshell.
Why do bookmakers close and restrict accounts?
Coincide that with Betfair entering the picture at the start of the millennium. The bookmakers initially didn't treat it as a threat at all. However, the Betfair markets soon became stronger, and now they're so strong that bookmakers are just reacting to them.
When bookmakers see people making money from racing bets – these people are essentially just pros doing the best they can – the attitude is 'let's just close or restrict the accounts more'. The politically correct attitude is to restrict the accounts heavily. Either way, it makes it much harder for the pros to make money.
There are two things bookmakers are looking for when deciding whether to restrict punters. They look at people who are good at finding well-priced selections. Be it through following tipsters, their own info or studying form. They also look at people who are "arbing". This is essentially just looking to make a profit from trading markets rather than backing horses.
The betting companies can sometimes tell within two or three bets whether they're dealing with a non-profitable punter. Those few initial bets could be three losers, but they can still provide enough information for the account to be closed. The firms are very efficient at detecting these people. So the trick as a punter is to look after your account and acknowledge that it's your fault if your account is closed.
How can I avoid betting restrictions?
If you give two individual people a brand new Ferrari, one might look after it and take it for a gentle spin once in a while another guy might thrash the engine on day one and crash it the next day. It's just like opening a betting account. You've got to learn how to nurture it to make it last.
One way to do that is to stop taking stand-out top prices. If one firm offers a horse at 10/1, but everyone else has it at 7/1, try not to be tempted by the bigger price. As long as you keep doing that, you're not going to alert people. The bookmakers may appear stupid for offering it in the first place, but it's a poisoned apple.
Tips to avoid betting restrictions
You've got to consider your account as a business interest. Do you want to have a 50% ROI? Of course, you do. But you may have to accept 25% or less for ten years rather than 50% for two months and then get closed down. Turn down your percentage and make more profit overall. You could also find what some consider a "muggy" bet like a Lucky 15 or another multiple with generous concessions and turn it into a profitable sideline. Another good trick is to have small and consistent stakes. You don't want to do anything that raises eyebrows.
Ultimately, it's part of a bookmaker's job to earmark people for restrictions. As a punter, there's no point moaning about it. It's about trying to win the battle. There are various tricks around it. One is to get someone who is a heavy loser – often they might be ex-professional sportsmen, actors or celebrities – and if you can sweeten them up and use their accounts to place bets for you for a commission, then it suits both of you. You then have the job of getting the money out of them, though!
The BetConnect #EarlyMarkets campaign
If you're betting on the horses daily, then the morning is a good time to do it. The BetConnect #EarlyMarkets campaign promotes this as a good window to get on and get matched, and I'd go along with that too. It's sensible to wait until the high-street firms have their best odds guaranteed (B.O.G.) concessions switched on, so around 11 am.
What you don't want to do is bet the night before. There aren't many markets going up the previous evening and even fewer already have the B.O.G. concession applied. You've got to manage your account, and one of the fastest ways of getting shut down is to take big prices the night before.
Regularly trying to look for value the night before is the most stupid thing you can do as a punter because the prices you see are not realistic; they are the bookmaker's approximate guess of what the price might be. To go back to the Ferrari analogy, this is like taking a brand new motor with zero miles on the clock and doing 180mph around a tight bend.
Avoiding Betting Restrictions: When should I bet?
What the bookies no longer have a grasp of is what the correct price should be the night before. They have no confidence in their prices as they did 30 years ago pre-exchanges. If they put up a horse at 8-1, they have no idea if its true price is 3-1 or 20-1. So if you bet at this time, it's like a red rag to a bull. The guy who takes 10-1 about 10 minutes before the off is a different type of customer altogether. At this time, the bookmakers trust the price as the liquidity is there on the exchanges, and they have no reason to doubt the price.
Betting in that late window, say five to 10 minutes before the off, is probably the best way to keep your account open. This is because the liquidity on the exchanges is so good, and in many ways, the later you can leave it, the better. But you have to know what the true price of the horse is because the robots and the algorithms dominate in that final two minutes.
Betting Restrictions Explained: Now get one step ahead!
When you see wild swings on the exchanges at the last minute, it's because the algorithms are working – it's not people suddenly having crazy bets as many may think. It's hard to beat the robots unless they've missed something.
The best way to look at it is this: there is a constant battle between bookmaker and punter. Whichever side of the divide you're on, it's your job to work a route round the problem. And if you're a punter, there are certain strategies you need to stay in the game. Simply moaning about betting restrictions is time wasted when you should be trying to get one step ahead.
Known through his website and Twitter profile as a highly successful and popular horse racing tipster, MY LITTLE TIP has contributed to this guest blog for BetConnect.
BetConnect opens its #EarlyMarkets at 9am every day of racing in Britain and Ireland.