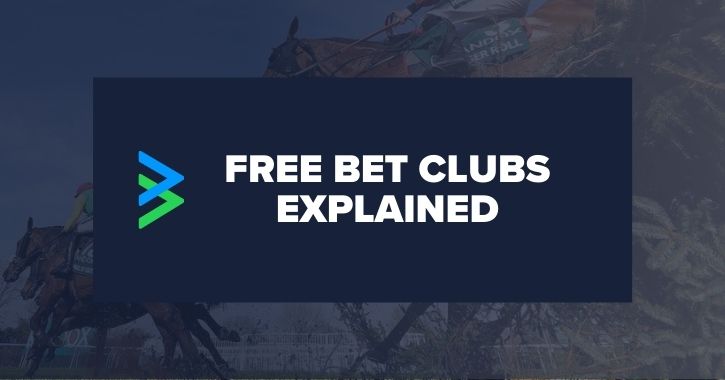 Free bet clubs have become an absolute must for matched bettors. Here's how you can claim your free bets every week without taking any qualifying losses whatsoever.
How do free bet clubs work?
More and more bookmakers are introducing weekly free bet clubs as a tool to keep customers betting with them. Simply put, they require you to stake a certain amount within a week to qualify for a free bet. In terms of matched betting, think of them just like you do the sign up offers. You simply need to place the necessary back bet with the bookmaker and lay it on the exchange to unlock your free bet. 
Because bet clubs tend to be low-value promotions, it's really important to keep your qualifying losses to an absolute minimum. As always, BetConnect is the best place to do exactly that. Laying bets at bookmaker prices with 0% commission means you won't have to pay a single penny in qualifying losses. So let's look at an example of how you can take advantage of weekly free bet clubs with BetConnect.

NB: No qualification loss refers to win bets or each-way bets where the place terms match up with BetConnect and the bookmaker.

How to claim your free bets using BetConnect
The Sky Bet Club requires you to bet £25 with Sky Bet at odds of 2.0 or greater before 23:59 on Sunday to qualify for a £5 free bet, which will hit your account before 19:00 on Monday.
Opt-in to the Sky Bet Club.
Head over to the BetConnect lay side.
Use the bookmaker filter to deselect all bookmakers apart from Sky Bet. This means you will only see bets where the back and lay odds match up exactly with Sky Bet.
Pledge Of Honour is available to lay in the 18:00 at Kempton at odds of 10.0 on BetConnect.
Place a £25 lay bet with BetConnect.
Place your £25 back bet at the same odds with Sky Bet.
As the odds are an exact match, you will break even no matter where the horse finishes. However, because you have staked £25, your Sky Bet account will be credited with a £5 free bet the following Monday – all for no qualification loss at all!
You can then repeat the process to turn your free bet into real cash. The good news is that there are now plenty of free bet clubs for you to take advantage of. Just remember to opt-in to the promotion and always check the rules regarding wagering requirements and deadlines.
Join our matched betting community
So that's how BetConnect can help you guarantee a steady stream of profit from the weekly bet clubs. If you have any questions about this promotion or matched betting in general, head over to our free-to-join Discord server and we'll be happy to help. Here is where you will also find strategy guides, reload offers, bet alerts, and much, much more. Join here.