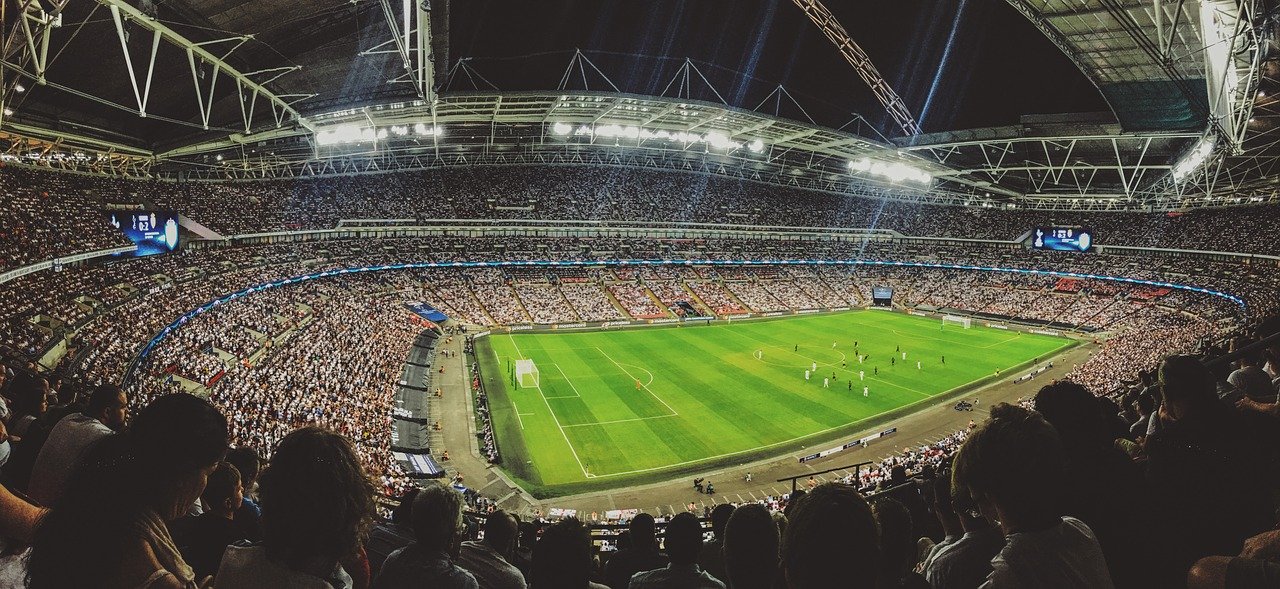 Now rivalling horse racing as the no.1 sport for betting, football has come a long way in a comparatively short time as prime fodder for punters
When did betting on football start?
In the pre-Victorian era, betting was conducted as an unlicensed private affair throughout the land. The Gaming Act of 1853 sought to restrict, regulate and tax the activity for the first time and to do that effectively it needed to set out some fairly draconian rules.
Essentially, the only sport on which betting could legally be conducted in public was horse racing, and because this was a year-round sport gaining rapidly in popularity that was so well suited to betting, the gambling fraternity were happy to accept the new status quo.
Early bookmakers went to the courses themselves – betting "houses", which had briefly flourished were prohibited – and eventually greyhound racing was added to the mix too.
Football, on the other hand, was left out of the betting spotlight though the sheer popularity of the sport meant that attempts were made to encourage people to predict outcomes. For example, newspapers might award prizes to people who could guess an exact score of the first goal-scorer in a match.
How did football betting develop?
The football pools, started in 1920 by John Moores in Liverpool and hugely popular across the land until the 1990s, was for a long time the only avenue a football punter could explore in an attempt to glean a profit from his knowledge of the sport.
The idea was that it offered working-class men a means to have a punt on the football. The cost to an individual player was very little but there was the carrot of a big reward. The concept took a while to catch on, but once it did Moores became very wealthy very quickly.
To describe it as betting though, when drawing comparisons to the way punters bet on football today, would be a bit of a stretch. It is still in existence today, though only played by small numbers since the advent of the National Lottery, which functions in a similar way.
Winning on the pools: luck or skill?
To win the jackpot at the pools, you need to find a dozen matches on the coupon which all finish as draws in which both teams score at least one goal.
However much football and punting acumen you might have, you would soon realise that to be successful on the pools requires a massive dollop of luck and not much else.
And that's pretty ironic, since the only reason the pools were allowed to operate in the first place was because the government of the time considered it to be a game of skill rather than chance.
Early fixed-odds football betting
In 1934, William Hill opened his first off-track betting shop in Park Lane, London. At the time, cash bookmaking was still illegal and Hill was forced to build his business largely on trust since gambling debts weren't enforceable by law.
Ten years later he became the first bookie to offer fixed odds on football betting, and his system of asking customers to write cheques in advance to cover their bets – which were only cashed in event of their loss – afforded him some protection.
Chief rival Ladbrokes was among the names to pick up the baton in the 1960s when, in the wake of the ground-breaking Betting and Gaming Act, licensed betting shops were opened up and down the country.
How 1990s tech led to betting expansion
Phone betting became popular in the 1980s and is still used by some punters today. But it was the introduction of the internet and satellite TV that revolutionised betting in Britain as a whole.
For a long time, single match-odd bets had been confined to games with a live and publicly available television feed. Now, the arrival of specialist broadcasters like Sky Sports made many more of these games available.
The internet too helped ensure that even when no live broadcast was available, bookmakers could get access to reliable real-time data and as a result customers were gradually allowed to bet on a variety of markets on games, even when they could not see the match unfold.
The internet also allowed bookies to quickly move prices in response to developments such as team news and even introduce in-running betting for the first time.
By the end of the decade, many football punters were betting on all sorts of matches from across the globe and from the comfort of their own living rooms. For that, they could thank the introduction of online betting accounts.
Football betting today: A huge choice
Betting exchanges helped power the further growth of football betting by allowing peer-to-peer betting and taking a lead on the various in-running markets.
Dedicated football punters would try to unearth trends, stats and various other threads of info from obscure leagues across the globe
Although horse racing remains a hugely important betting product, there is strong consensus that it has now reached a natural peak while football betting just continues to grow.
Many punters enjoy having accumulator bets; they might bet on exotic markets like the total number of red cards or corners and big betting companies pour huge marketing spend into major events like the World Cup.
How does BetConnect help your football betting?
BetConnect is already popular among football punters happy to dive into the major leagues as well as the more unusual ones with bets both big and small.
By allowing Pro members to make selections at the best bookie prices available, we're giving them great value – and they're happy to pay a small 1% commission on their bets.
The platform also informs the layers – punter members – where to head to for matched betting opportunities.
BetConnect's single biggest advantage is its ability to fuse three disparate groups of individuals:
Professional punters who have grown frustrated by restrictions imposed on them by the bookies and Betfair premium charges
Recreational players who enjoy backing and laying selections
The growing community of matched betting enthusiasts
Create a BetConnect account now. BetConnect is the only exchange that lets you back selections at bookie odds with no restrictions, and lay the selections of other account-holders commission-free. Not sure how it works? Read this simple guide.