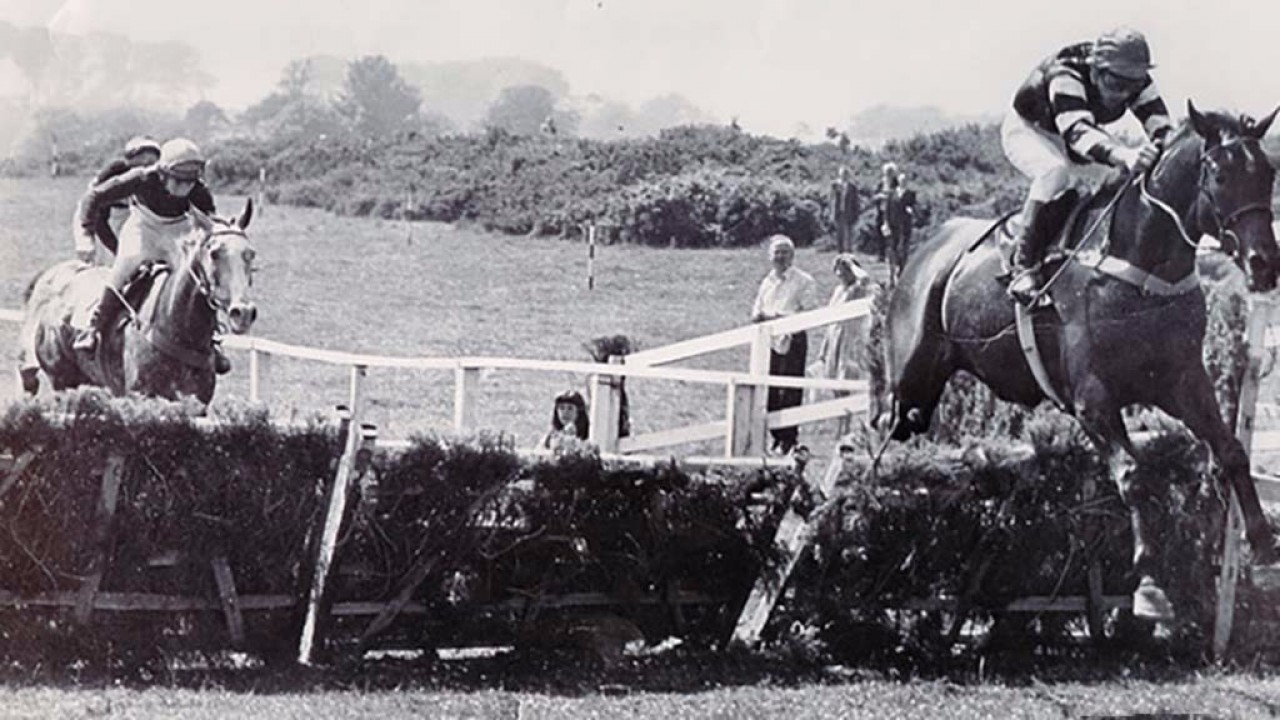 From the work of a notorious gambler in the 1800s to an alarmingly well-executed plan in 2010, here we recap some of the greatest and most famous betting coups of all time.
Famous Betting Coups: Elis wins the St Leger (1836)
One of the earliest betting coups on record went down in 1836. This is when Elis, a British chestnut colt, won the St Leger at Doncaster Racecourse.
In the 1830s, horses would normally travel to a racecourse on foot. However, Elis was based in Goodwood, meaning the 250-mile trip to Doncaster could take three weeks. Elis was still at his stable a week before the race, and his chances of running appeared impossible. As a result, bookmakers offered prices as big as 12-1 for Elis to win at Doncaster.
However, Lord Bentinck, his owner and a famous gambler at the time, happily took that price. Little did the bookmakers know that Bentinck had constructed a carriage to transport Elis. With six other horses pulling the carriage, he was able to arrive in Doncaster two days before the race. Elis went on to win at 7-2.
Famous Betting Coups: Moon Landing punt (1964)
In 1961, U.S. President John F. Kennedy delivered a speech in which he said, "We choose to go to the Moon in this decade…".
David Threlfall, a 20-year-old sci-fi fan, held the President to his word. Three years later, in 1964 and inspired by the quote, he placed a £10 bet on the following:
"For any man, woman or child, from any nation on Earth, being on the Moon, or any other planet, star or heavenly body of comparable distance from Earth, before January 1971".
He was offered odds of 1,000-1 by William Hill. By the end of the year, the price was cut to around 100-1 and shortened further over the coming years. On July 20, 1969, Apollo 11 landed on the moon, landing Threlfall a check for £10,000 and transforming him into a front-page celebrity in the process.
Famous Betting Coups: Yellow Sam (1975)
Yellow Sam is a horse most known for being involved in a famous 1975 betting coup orchestrated by his owner Barney Curley. Curley, an Irish professional gambler, wanted to get Yellow Sam a lower handicap mark and a bigger price for a later race. He planned to do this by entering the horse into a series of races where conditions were unfavourable. It worked perfectly.
On 26 June 1975, Yellow Sam was priced at 20-1 in a National Hunt race at Bellewstown. Curley knew that if he started placing large sums of money on the horse, the price would be cut immediately, and the coup would not have been as profitable. Because of this, he chose Bellewstown, a small track in the North of Ireland with just one public telephone box. Shortly before the race, an accomplice of Curley placed a call from this telephone. Curley cleverly pretended to be talking to a dying aunt in hospital which allowed him to speak without being disturbed.
During the fake telephone call, Curley had dozens of people standing in bookmaker shops across the country. Under Curley's instructions, they placed bets between £50 and £300 on Yellow Sam. The off-course bookmakers could not contact their on-course colleagues to inform them of the bets being placed. As a result, the starting price, which is determined by the on-course bookmakers, did not shorten. 
Yellow Sam went on to win by two and a half lengths, and the coup was successful. Curley bagged around £300,000, which, adjusted to current inflation rates, amounts to almost £1.5m. The winnings allowed Curley to invest in a stable of horses and have them trained for subsequent gambles in the years to come.
Famous Betting Coups: 6,479-1 Novelty acca (1989)
In 1989, an anonymous Welshman from Newport placed a £30 bet in his local bookies. It included five events, combining to produce a 6,479-1 accumulator:
Cliff Richard to be knighted (4-1)
U2 to still be together (3-1)
Eastenders to still be on TV (5-1)
Neighbours to still be on British screens (5-1)
Home and Away to still be on British screens (8-1)
A couple of days after the turn of the century, the 40-year-old strolled into the shop he had placed the bet 11 years previous to collect his £194,400. Every selection had come true. The payout remains the largest novelty bet win in history.
Famous Betting Coups: The Hole-In-One Gang (1991)
Paul Simmons and John Carter, two Essex men with backgrounds in the betting industry, researched the probability of a hole-in-one being scored in a professional golf tournament. They found that the probability was around 50%, or even money in betting terms. With this knowledge under their belt, they set out to find independent bookmakers who would offer them inflated prices on a hole in one being scored in five different tournaments in 1991. The tournaments were the British, European and US Open, the Volvo PGA, and the Benson & Hedges.
The pair secured prices from 33-1 to 100-1 on a hole in one to be scored at the five tournaments. They also placed a series of doubles, trebles and accumulators at prices much bigger than the true probability. To Simmons and Carter's joy, at least one hole in one was scored at each tournament. Incredibly, they walked away with over £500,000.
Famous Betting Coups: D Four Dave gamble (2010)
The D Four Dave gamble in 2010 is one of the most impressively orchestrated betting coups of all time.
Douglas Taylor, the part-owner of D Four Dave, paid 200 people €30 to place singles on the horse at different betting shops across Dublin and Kildare. Each bet player received an envelope containing a watch with an alarm set for 6.55pm (five minutes before the race), their betting stake of €200, and instructions. They were then told to be at the counter before the alarm went off and to place the bet as soon as it did. Most of those recruited followed the instructions perfectly, and D Four Dave, who was backed from 14-1 into 5-1, romped home by seven lengths.