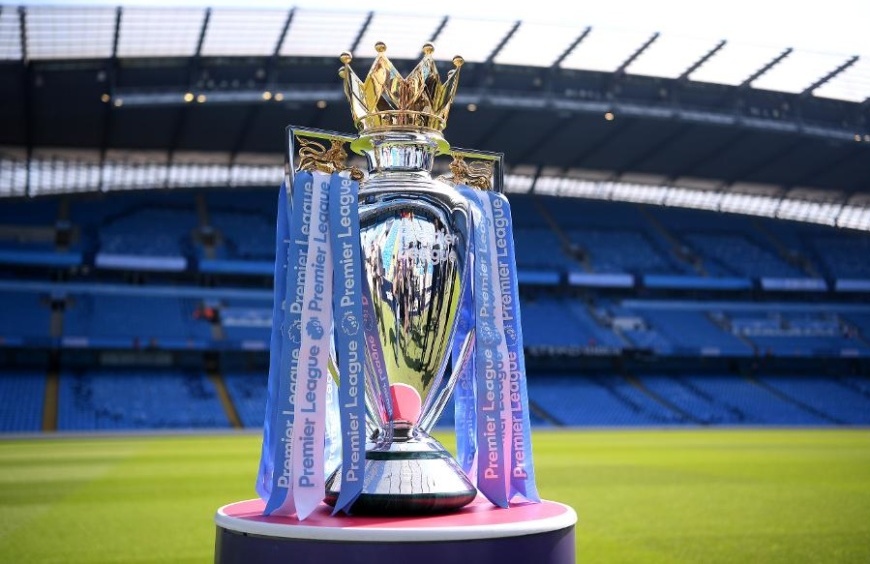 Premier League football has been suspended since March amid the global Coronavirus crisis and talks are ongoing around how the season will be allowed to restart. Here's what we know so far about any potential return…
When can the Premier League restart?
While there are loads of rumours running wild about how and when lockdown restrictions will be eased, it's tough to know for sure when the Premier League will kick off again.
The UK government has announced that no sport, even behind closed doors, will be staged until 1 June. They have published a 50-page-long document, detailing how lockdown measures will be relaxed.
Step two of that plan, which cannot start before 1 June, includes: "permitting cultural and sporting events to take place behind closed doors for broadcast, while avoiding the risk of large-scale social contact".
What is 'Project Restart'?
During a conference call on Friday 1st May, the Premier League Project Restart plan was discussed by all 20 clubs. The main talking point was the resumption of behind-closed-doors matches in 'approved' stadiums or neutral venues.
What stadiums will be used?
The initial Premier League restart plan involves using 8-10 neutral venues to play out the final 92 matches of the 2019/20 season. This means that teams could be deprived of any home advantage when top-flight football resumes. The Sun claim the eight strongest candidates for venues are:
Amex Stadium (Brighton)
Emirates Stadium (Arsenal)
Etihad Stadium (Manchester City)
King Power Stadium (Leicester)
London Stadium (West Ham)
Old Trafford (Manchester United)
St Mary's Stadium (Southampton)
Villa Park (Aston Villa)
The police are thought to have concerns with using stadiums in congested urban areas. That's why Anfield and Stamford Bridge are said to have been ruled out.
So, with no club playing at their home ground, how might this affect the remaining matches?
What impact will neutral venues have on results?
Football is considered to have the largest home advantage of any sport. From the Premier Leagues inception in 1992, up until the end of the 2016/17 season, on average teams win around 46% of their home games.
The current season has seen a very small shift from home wins (44.8%), towards draws (25%) and away wins (30.2%), compared to the average above. However, the importance of playing at home is still evident, and to lose that advantage could be significant.
The team who look to be in the worst position from the loss of home fixtures is Aston Villa. Villa are fighting for their lives down in 19th place. They had the joint most home games still to play with six. They had also picked up 71% of their points at Villa Park. Only rock-bottom Norwich have accumulated a higher proportion of their points at home compared to away.
Aston Villa Chief executive Christian Purslow said "I think any Villa fan would agree that giving up that advantage is a massive decision for somebody running Aston Villa and I certainly wouldn't agree to that unless those circumstances are right."
On the other hand, two teams that may benefit from a Premier League restart involving neutral venues are Wolves and Chelsea. Both clubs have picked up more points on the road this season compared to their respective home grounds. With the two clubs hunting down the European places in the league, it may give them a slight edge in a race that is extremely tight.
Other potential rule changes
Premier League clubs are set to get the chance to make five substitutions when the season resumes. FIFA made this proposal in order to tackle fears around injuries caused by potential fixture congestion. Teams will be allowed to make five changes but will still only have three opportunities during the match to do so.
Will managers now have even more opportunity to shine, or is changing almost half the starting eleven too much? It will be interesting to see how each club reacts to the temporary law change.
FIFA have also said that competitions using VAR would be allowed to discontinue it if they wish to do so. However, all 20 clubs are understood to agree that dropping VAR for the final matches would compromise the integrity of the competition.
What is there to bet on right now?
Hopefully it won't be too long before we have top-flight football back in our lives. But while you're waiting for the Premier League to restart, there is still some sport for you to bet on.
Undeterred by the collective shutdown of football around Europe, the Belarusian Premier League has continued throughout the Coronavirus crisis. Meanwhile, the German Bundesliga looks set to become the first high profile league to restart this weekend. There's even a local derby between Borussia Dortmund and Schalke to look forward to on Saturday afternoon.
Last but not least, some of the world's top darts players continue to fight it out every night from their living rooms in the PDC Home Tour. BetConnect have got you covered with markets on all matches so why not create an account today? Alternatively, you can read more about how it works and why we're the UK's fastest growing betting site here.