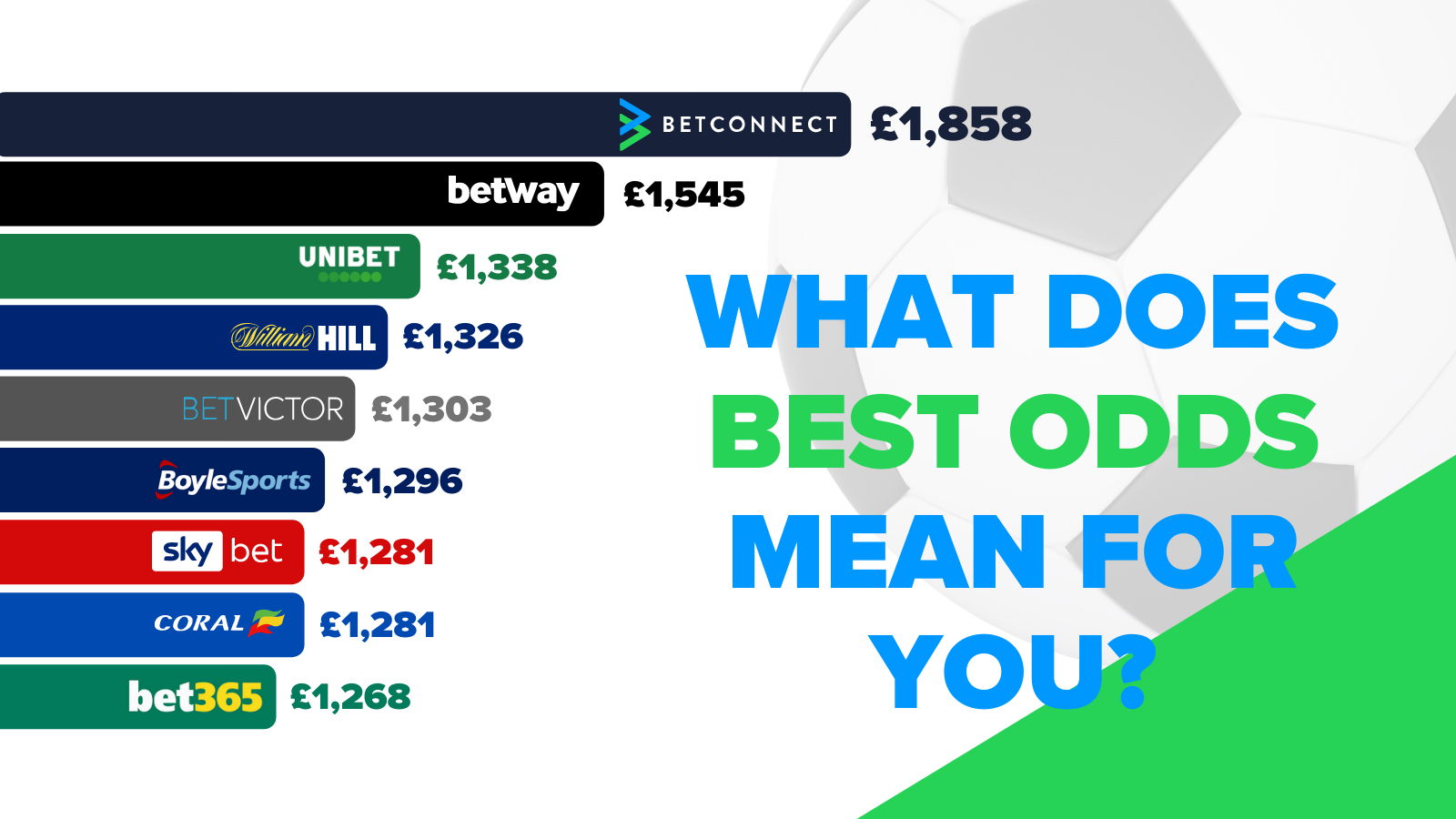 Betting with BetConnect means you will always be able to get your bets on at the best available odds. But what exactly does this mean and why is it so important? Well, to put it simply, price is everything. Just as it is when you are buying new clothes, booking a holiday, or whatever else. And this is true regardless of whether you consider yourself to be a recreational punter or a seasoned pro. 
Think about it like this. You've got your eye on a pair of trainers. You find the model you are looking for in the right size and colour, with the same delivery time and charge on several different websites. However, each site happens to be selling the trainers for a slightly different price. So how do you decide where to buy them from? Unless for some strange reason you actually like parting with more money than you have to, you will almost certainly be entering your card details wherever they are cheapest, right? The same logic applies to sports betting. Only here you are trying to maximise your earnings rather than minimise your expenditure.
Backing a horse with one bookmaker means exactly the same thing as backing it with another, the only difference being a possible variation in price and consequently your potential winnings. Say that horse is available at odds of 10/1 with one bookmaker and 9/1 somewhere else. Placing a £10 bet on the horse at 10/1 will return £110 if it wins. That's £10 more than if you backed it at the lower price of 9/1. So what's stopping you from making sure you are always getting the best odds possible?
Maybe it's the headache of needing accounts with multiple bookmakers. Or perhaps you don't have the time to always be hunting around for the best odds. Of course, there are price comparison websites such as Oddschecker, but even then you will need to sign up with each individual bookmaker to actually place a bet. BetConnect has changed the game in this respect. Here you can view the best available odds and get your bets on, all through your BetConnect account. Simple. And we're not talking pennies in terms of the extra winnings potentially on offer either. It really does add up, especially if you are betting regularly.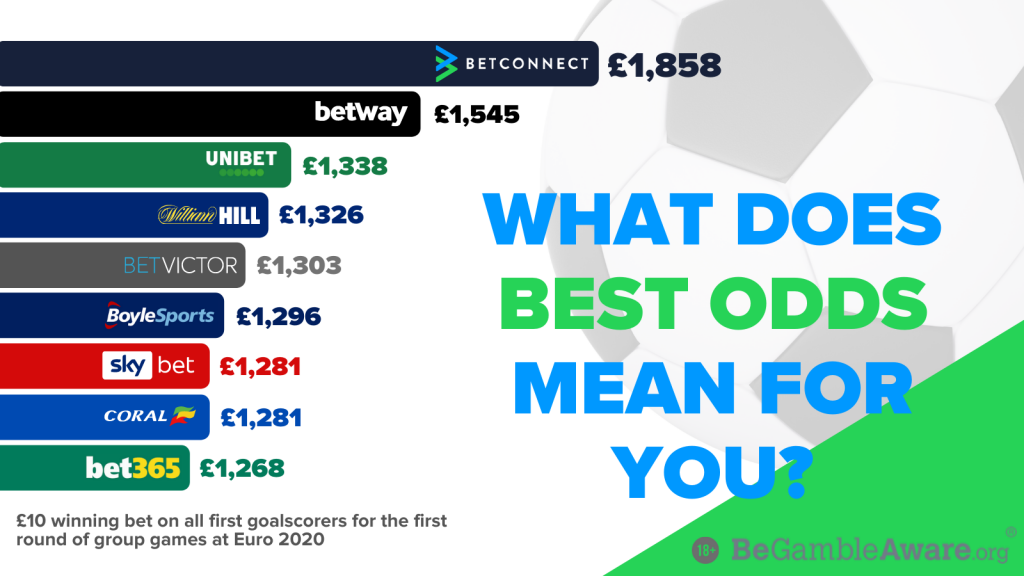 We've run the numbers for the first round of group stage matches at Euro 2020. Twelve winning first goalscorer bets worth £10 each returned £1,858 with BetConnect. As you can see above, that's £313 (20%) more than the second-highest bookmaker and a massive £590 (46%) increase on the return of the lowest. Shopping around for a pair of trainers or placing bets at the best available price, the result will be exactly the same – extra money in your pocket. So, what are you waiting for? Sign up for a BetConnect account today and start benefitting from always getting your bets on at the best bookie odds.