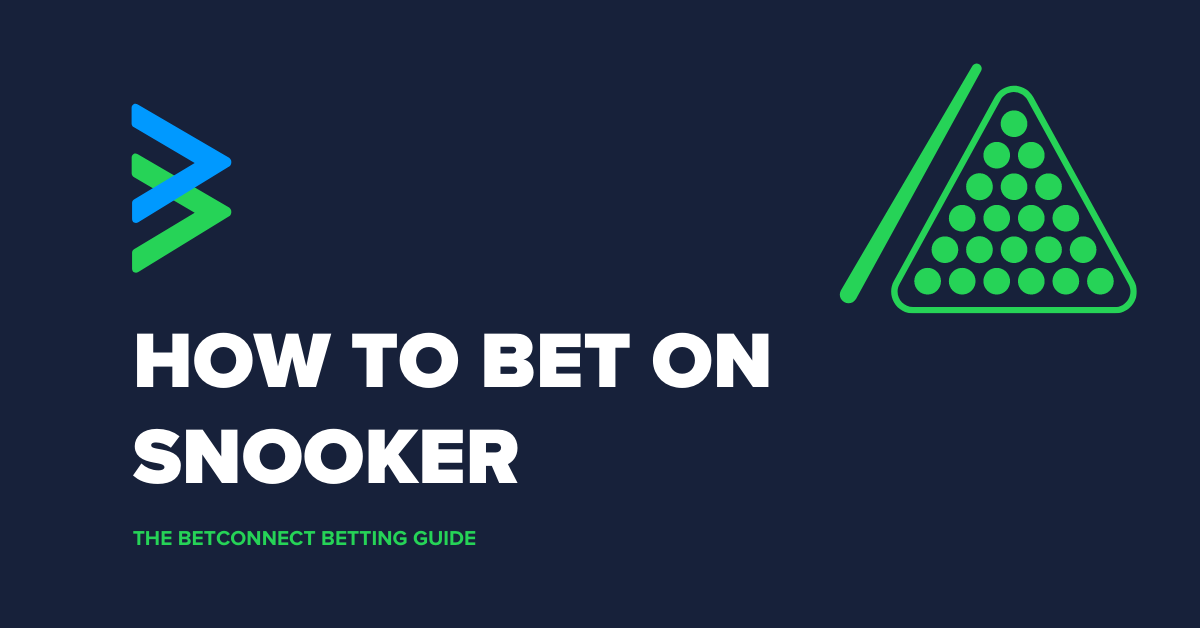 Fancy a bet on the snooker but not sure how to get involved? Here's everything you need to get started.
Snooker History
Not a lot of people know this, but snooker was popularised by Sir David Attenborough.
The famed natural historian and documentary maker was appointed controller of BBC Two in 1965. Four years later the arrival of colour pictures triggered some out-of-the-box thinking. Namely this: how could the BBC make use of this revolutionary but bulky innovation?
Along with the head of sport Bryan Cowgill, Attenborough realised snooker was the perfect vehicle to show off the new technology. A camera could be fixed on a single snooker table and broadcast live action in colour to the masses huddled on their sofas.
Joining Grandstand (1958) and Match of the Day (1964), Pot Black became the next great BBC sports programme when it launched in the summer of 1969. And what was once a pastime associated with smoke-filled clubs in working-class suburbs quickly became one of the most popular early evening programmes.
Ray Reardon, nicknamed 'Dracula' on account of his jet black widow's peak, won the first edition of the tournament and in the 1970s staked his claim as the man the rest had to beat. In 1977 the Snooker World Championship was moved from the Wythenshawe Forum to its current Sheffield base, The Crucible. Reardon didn't even make the final.
Instead, John Spencer beat Cliff 'The Grinder' Thorburn in the final. A new generation of top-class entertainers was ready to make its presence felt.
Why was snooker big in the Eighties?
In the 1980s, the nation began to be obsessed with the game, captivated by all the big snooker stories. Every year, more tournaments were broadcast live and that meant more characters to enjoy.
Brits loved how the volatile Alex 'Hurricane' Higgins regularly stuck two fingers up at the authorities. They were enchanted by 150-1 shot and father-of-six Joe Johnson, a former gas board labourer, winning in 1986. The country was well and truly captivated by this ostensibly unassuming sport.
Only a year earlier, a staggering 18.5m people stayed up deep into the night to watch Dennis Taylor beat the reigning champion and world No. 1, Steve Davis, on the final ball of the final frame.
As for the characters… step forward to Canada's own "Big" Bill Werbeniuk. A 20-stone giant who died of heart failure aged 56 in 2003, he claimed he needed copious quantities of alcohol to stop shaking while he cued.
"I've had 24 pints of extra strong lager and eight double vodkas," he said after his last professional match in 1990, "and I'm still not drunk."
How does the Snooker Season work?
Professional snooker operates a year-long season that begins and ends in May each year.
A total of 128 players qualify for each new season based on performances in the previous two seasons. The most important events are the 17 'ranking' tournaments – the first of them traditionally scheduled for Riga in July.
The season is at its busiest from October to March. Attention then switches to the signature month-long World Championship starting in early April.
The World Championship is incredibly tough to get into. The only automatic places go to the top 16 in the world. The other 16 competitors were made up of a qualifying tournament featuring 128 hopefuls.
All professional snooker tournaments are made up of a series of one-on-one knockout matches. These in turn can involve anything from a single-frame 10-minute shoot-out to the traditional Snooker World Championship final with its epic 35 frames straddling two full days.
What snooker can I bet on?
At BetConnect, we offer markets on all 40 official professional tournaments alongside World Championship qualifying. This means almost every week of the year is covered, so you will never be short of snooker to bet on.
Snooker betting markets explained
There are currently three snooker markets available for you to bet on with BetConnect. Fortunately, you don't need to have more than a cursory understanding of snooker rules to get involved.
1×2 Snooker Betting
With this bet, you're simply picking player A or player B to win a single knockout match. You won't get much value in the price if you're picking the world No.1 against a relative no-hoper. Match results bets work well for matched bettors so there should be no problem getting your bet matched.
In snooker betting, there is no draw market to worry about. Each frame is won outright until one player has reached the required number to seal the match. On rare occasions, the points are level at the end of a frame, the players have the black re-spotted. These are also the markets where we see the biggest volume of snooker bets.
Snooker Frame Handicap Betting
Similar to the points handicaps that apply in team sports like rugby union, American football and so on, these markets will apply a handicap of x number of frames to an individual player.
In other words, if Judd Trump is up against Ronnie O'Sullivan and has a +1.5 handicap he can lose 7-6 in the match but you would win your bet. How? Well we're simply adding 1.5 frames to the six frames he scored and that takes him past Ronnie's score.
Perhaps the best time to explore these markets is in the ultra-competitive Snooker World Championship where even first-round matches are the best of 19 – in other words, one player needs to win 10 frames to win a match. Often momentum can swing quite wildly.
If you think an underdog can show up well without necessarily quite winning that's a good time to back him on the handicap market; on the other side if you reckon a favourite can blitz his opponent then it's another good opportunity.
Snooker Total Frames Betting
With these bets, we are simply adding up the total number of frames scored by both players to work out the result. A 'line' will be applied – and you'll be able to bet on more or less than, say, 11.5 frames being played in total.
These are great bets to have when you can see a really competitive match coming up but can't work out the winner – you'd want to bet on the high side of the 'line' in this scenario.
If you envisage a one-sided match unfolding, you can probably get better odds going on the low side of the frame line than simply backing the favourite in the Match Result market. If you're feeling confident you can of course have three bets on the same match.
For more information on snooker betting markets, head to our Rules page.
How to bet on snooker
It couldn't be easier to bet on snooker with BetConnect. Just follow the steps below and don't forget to check 'My Bets' to view your active and settled bets.
Firstly select 'Snooker' from the list of sports on the left-hand side of the homepage
Next, select the event you wish to bet on
Then make your selection and watch your bet slip automatically fill on the right-hand side
Now choose the best price available from the bookie odds displayed
Finally, enter your stake, view your potential profit and simply click 'Place Bet' to place your bet
And that's about it! Hopefully, you found this guide useful and are now ready to bet on darts with BetConnect. If you have any questions, please feel free to contact our friendly support team using the widget on our homepage.