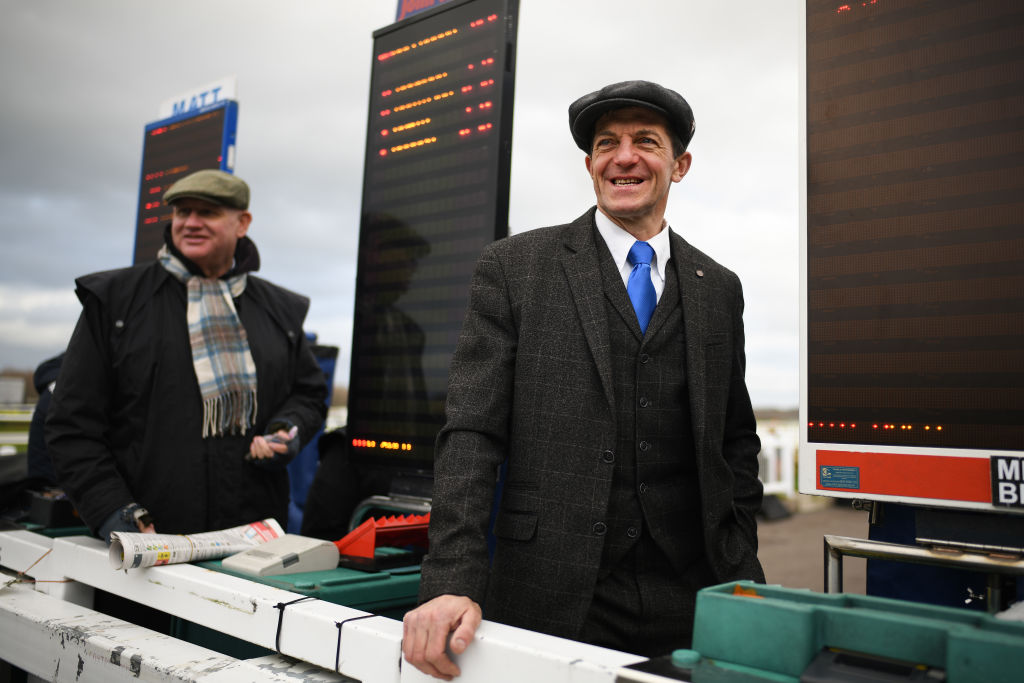 Whether or not you tend to use BetConnect as a Pro who creates Bet Requests or a Punter who unlocks and matches them, you will regularly see bookie prices displayed that correlate to the real-time odds available online.
So why do we use bookie odds? Why don't we set the prices ourselves or allow Pros to request their own odds?
These are all good questions, so let's go about explaining them…
Not all bookies price up markets the same way
There is almost always certain discrepancy within the markets about any selection in any event. Let's see what happens when I create a Bet Request on a horse called Belfast Banter running at Down Royal.
I can see straightaway that two bookies are laying the horse at even money (2.00 in digital) odds. If I create a Bet Request and choose 2.00 as my desired odds then there is a decent chance that my bet will be matched on BetConnect?
Why is this? Well, a number of Punter account-holders will have accounts at Betfred and Betway – each bookie offering the horse at even money – already. That means they essentially have three options.
They could lay the bet at evens, take the chance the horse loses and win the Pro's stake. (If Belfast Banter wins, the Pro collects off the Punter instead).
They could match bet, making a 100% hedge play. In this instance, that would involve backing Belfast Banter at Betfred or Betway for the same amount that you are laying the Pro on BetConnect. (If the horse then drifts in the betting and wins you'll net a profit on best odds guaranteed terms! If it loses you come out even.)
They could lay the Pro and back the selection for a larger amount at a bookmaker. This is the action taken by a Punter who uses BetConnect as a tipping conduit. In other words, he lays the Pro to ensure he sees more of his bets and backs his judgement to return a profit over time.
Why it's best to lay on BetConnect
Perhaps the best thing of all from a Punter point of view is that laying a Pro using BetConnect is a much better proposition than using the Betfair exchange to lay a bet.
Why so? Well for one, we never charge commission to lay a bet. And the second reason is this: whether a market is liquid or not, the available to price to lay on Betfair is almost always bigger than it is on BetConnect – so you'd have to pay out more if the selection won.
Three sets of prices, displayed in rows
Have another glance at the graphic displaying the three sets of prices. This is a common these on BetConnect – there is a "best price" on the top row – the most attractive price to back at, then there is a middle price and then the lowest row of all displays the least promising price.
Now just suppose the Pro is very confident in the chances of Belfast Banter. He wants to ensure he gets on quickly. To do this he selects the 1.909 that's widely available. This is great news for matched bettors laying him because they can now back the selection at better odds elsewhere should they choose to do so.
The lowest row of prices is really there for information purposes only – we wouldn't expect a Pro to choose one of them.
Best bookie prices. No restrictions. Come over to BetConnect now for 30 days' commission-free betting.
Matching a Bet Request: The Punter's view
In the two-way street that is the BetConnect platform, it's important to understand how a Bet Request works from a Punter's perspective.
Here is his view:
Essentially, the same rules apply: the Pro wants to get on Lady Kyrla at 8.00 and as a Punter I can immediately see which bookmakers to head to – in this case Betway and bet365 – to balance my liability.
Once the bet is unlocked, remember as a Punter I have five minutes to take action. This allows ample time to quickly log into Betway or bet365 to verify the availability of the price at those bookies, back the selection, and then return to BetConnect to match the Pro.
Another important issue: Our licence
We think using bookies' prices suits the value proposition of BetConnect really well. It is a vital tool for matched bettors and of course demonstrates what realistic price the Pros can get in a particular market.
Our software ensures we give you live bookie prices. It wouldn't be much help if there were out of date! And in any case, even if we wanted to set our own markets we can't do that – our licence is granted on the basis that BetConnect acts like an exchange.
We hope this blog was useful. Do make sure you keep across other helpful material, such as "Why I need to be a BetConnect Pro" which is a great read if you are a Punter considering becoming a Pro as well and "How to get the most out of your Punter account which is designed to make sure you are maximising your Punter experience at BetConnect.