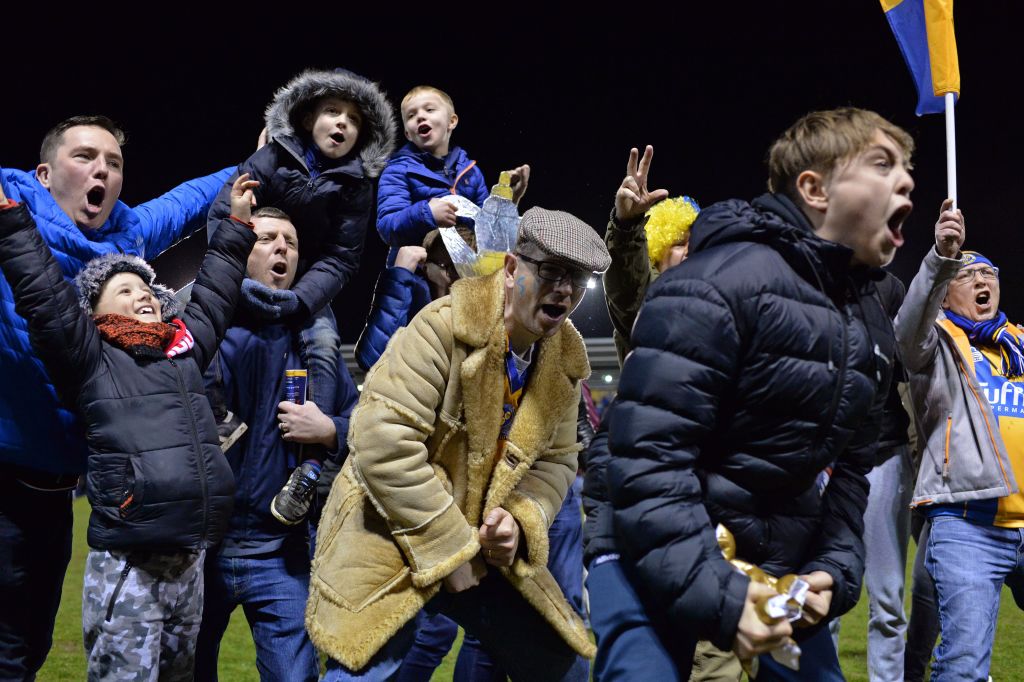 As we moved into 2020 on the back of another record-breaking month at BetConnect, thoughts turned to how we could possibly keep that run going in the traditionally quiet sporting month of January. It transpired that we need not have worried!
Some huge football bets were placed in the first week, with the two biggest bets (£25k) both struck by football Pro worldcup1. He went for Derby at 29/20 vs Barnsley, and then Brentford at 19/20 vs Stoke City. Both bets collected nicely and we were off and running.
Cup magic rubs off on Punters
Undoubtedly the highlight of the month for our football matched bettors was when Klopp's Kop kids collapsed at Shrewsbury. The magic of the FA Cup remained firmly alive, and the Punters who combined to match and follow the £20,150 that was placed on a Liverpool win had cause for a huge celebration. They were paid out by both BetConnect and by their bookmakers through the 2 Up early payout offer.
Punters were thankful there was no VAR in attendance for this fixture to save Liverpool!
January also saw the start of trading on another sport on the platform, Ice Hockey. Helped by the Pittsburgh Penguins Penalty shootout win over the Arizona Coyotes, ussports has hit the ice running, currently operating an 80% strike rate with four winning bets from five selections.
Racing drama aplenty
The first two months of the year are traditionally a quiet time for horse racing, but there's been no lack of drama. Again our matched bettors cleaned up with numerous Best Odds Guaranteed winners throughout the month. Lightning Attack, who drifted from 8/1 to 25/1 for Homeandhosed was the clear pick of these. With £225 matched, this Bet Request provided the potential for a healthy £3,825 in Best Odds bonuses!
Best bookie prices. No restrictions. Come over to BetConnect now for 30 days' commission-free betting.
On 24 January the matched bettors on site really hit the jackpot. Ghost Surge refused to race at Wolverhampton, remaining in the stalls as they opened. Our punters who between them matched and followed the pro's bets totalling £5,135 – at the best price of 5/2 with BetVictor – were doubly rewarded.
They collected the Pro stake on site and had their own stakes refunded under Victor's "Run for your money" refund concession. This is another great example of how you can profit from using BetConnect alongside your bookmaker accounts for a risk-free income.
Magnolia blossoms early
We had lots of new racing Pros join the site in January and they immediately showed their prowess. Magnolia was one of the new sign-ups, and the most impressive overall, with an astonishing 12 winners and one placed horse from 21 bets, with only three of the selections odds-on.
His winners included the 13/2 shot Galahad Quest who was courageous when battling to victory at Cheltenham during their Festival trials day on 25th January.
Tennis returned in January, and the star was doubles expert Homeandhosed, who managed an unbelievable 31 winning bets out of 41. The majority of those were matched at odds against! A truly outstanding performance.
BetConnect – it just works
I was once told "you don't need to know about every sport, you just need to know somebody who does." With BetConnect, never a truer word has been spoken. Pros get their bets matched, regular punters get the "info" and everybody benefits together. It just works, for everyone.
So it was no surprise to see we ended the month with another record, almost £3m in matched bets. We go into February with a real spring in our step and we'd love you to be part of our story!