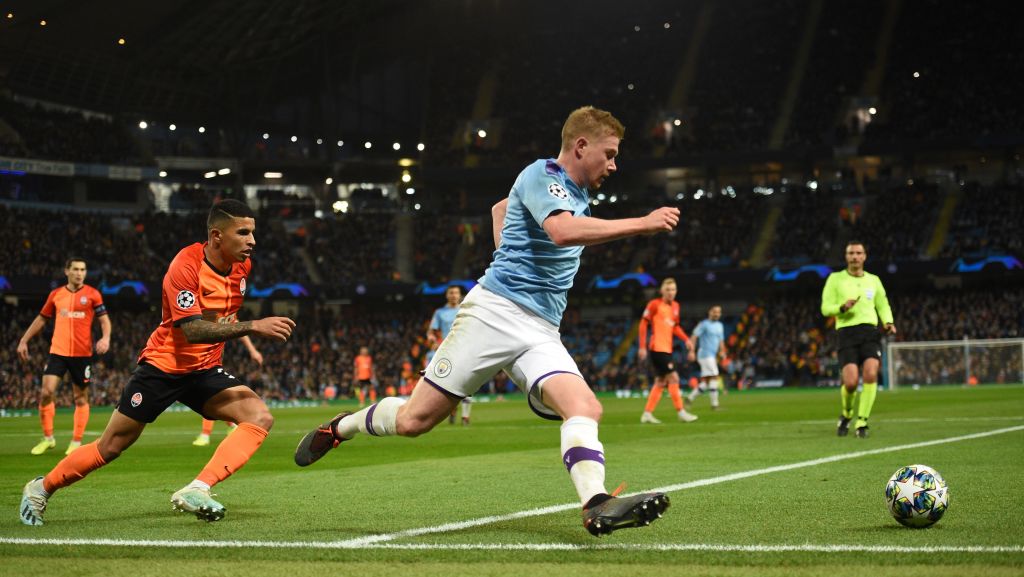 In the second of a new series of monthly updates from the trading desk at BetConnect, HARVEY BRACHER considers some of the most interesting bets in November and looks at the #EarlyMarkets campaign. He starts by looking at football bets.
The mid-November international break pricked the imagination of some our Pros. Finland v Liechtenstein, Scotland v Kazakhstan, and Poland v Slovenia all provided unlikely fixtures that attracted good money.
However, the most popular event of the month was the clash between Toulouse and Marseille on November 24. One Pro staked a whopping £36,400 across various markets, of which 97% was matched by the Punters.
Everyone loves a Cup shock and MaestegMug knows how to find them. Our Scottish punting Pro picked the biggest priced football winner of the month. BSC Glasgow FC, priced at 8/1, beat East Fife 4-3 in a third-round thriller, winning in extra time.
A short-priced loser
Not all Pros were so lucky. Called out in the October review for a successful run at Kempton, big-staking PROFSMS was left feeling a little red-faced when backing Manchester City at the Etihad on November 26. His bet was on them to be ahead on 45 minutes and at full time at skinny odds of 8/15 v Shakhtar, but he did his dough at half time following a scoreless opening period.
The hosts nearly went behind early on, but for some brilliant last-ditch defending, before a barrage of attempts failed to find the back of the net. The layers cleaned up (one Punter laid £4,500) as PROFSMS earned the unfortunate accolade: heaviest loss of the month. (We won't tell you exactly how much, but given that one Punter laid £4,500 of the bet you can have an informed guess).
Racing – Big Shark and the 125/1 shot
All BetConnect Pros were handed an early Christmas present this year with a full month of 0% horse racing commission, and they didn't hold back. It proved to be our biggest racing month so far by a stretch.
There were big winners and big losers but a bet that stands out is lacesoutdan's on Big Shark in the 2.10 at Hereford on November 27. A seemingly innocuous bet on the favourite created a great opportunity for profit for both the Pro and the matching Punters. In all, £7,400 was matched at 6/5 and the horse duly drifted to 6/4, creating over £2,200 of potential best-odds-guaranteed profit to be earnt off the bookies. Big Shark was a well-named winner – catch of the day for anyone involved in that bet!
The biggest-priced winner in November was outrageous. Unassuming Pro Bevo1994 was matched for a fiver each-way on Geyser in the 1.50 at Sedgefield on November 7 at 125/1. The horse won pretty comfortably in the end too…
#EarlyMarkets – some stats to consider
A pattern emerging since our launch at the start of the year is morning market liquidity and you may have seen some activity on our Twitter account around #EarlyMarkets. The horse racing action tends to be earlier than on other the betting exchanges, with most Pros starting their day well before 11am. In fact, in November, 53% of horse racing Pros were placing their first bet before 11am, and of these half were doing so before 10am. Our Punters are up early too. Bets created between 10am and 11am have the best average match rates, followed by those created in the first hour of BetConnect trading, from 9am to 10am.
Tennis: No time for Thiem
Following on from a successful October, the tennis Pros did not finish the season quite how they would have hoped. The ATP semi-final between Dominic Thiem and Alexander Zverev was very costly across the board, with the Pros backing Zverev at 5/4 all the way into 11/10. However, this did not discourage them to take on Thiem again in the final, this time landing some big wins at even money as Stefanos Tsitsipas clinched his first ATP Finals win. Whilst it was our biggest event of the month, this didn't quite salvage the situation for the Pros, who ended the month just in the red (combined ROI of -0.7%).
Meanwhile, the new Davis Cup finals format was just as confusing for bettors as general tennis fans, and late announcements on fixtures meant limited volume and poor results. Pros betting on these games lost a chunky 20%.
US Sports – A strong month
It was another busy month for US Sports. American Football remained popular with the Pros, with much of the action coming on Touchdown Scorer markets. However, this time BetConnect made a decision to help protect the Punters – a top price must be available with at least two bookmakers for this market. This drastically improved the quality of bets becoming available and significantly bumped the match rates. Last month's top performing lyndarnio landed another stonker: Qadree Ollison coming in at 8/1 in the Atlanta Falcons at Carolina Panthers game on November 17, returning a profit just short of £4,000.
The NBA started late in October and the effect of this was a boom in volume in November. Basketball contributed 6% towards the total matched stake, and a further 2% from the NFL made November our second biggest month for US Sports this year (13% in September). The big basketball money was behind more mainstream markets than American football, with particular focus on the Points Spreads.
Rugby World Cup: Final divides opinions
It is no surprise the Rugby World Cup Final had Pros backing either side. Such a high-profile fixture usually has efficient markets with plenty of liquidity and so it proved. Exactly half the bets traded on the game won. What was interesting was seeing some of our horse racing Pros having a dabble. Of them, nbrash got in early, backing South Africa at 5/2 on Friday. One unfortunate Pro, Miller, clearly fancied England, backing them £3,500 at 4/9 just 15 minutes before kick-off. The bet was matched in barely two minutes and of course went on to lose. Miller will probably be sticking to the horses for a bit now…
BetConnect opens its #EarlyMarkets at 9am every day of racing in Britain and Ireland. Pro account-holders pay no commission on matched stakes for their first 90 days and just 2% after that. There are no restrictions, premium charges or maximum stakes. Punter account-holders can lay the Pros commission-free and at bookmaker prices which are beneficial compared to the exchanges.