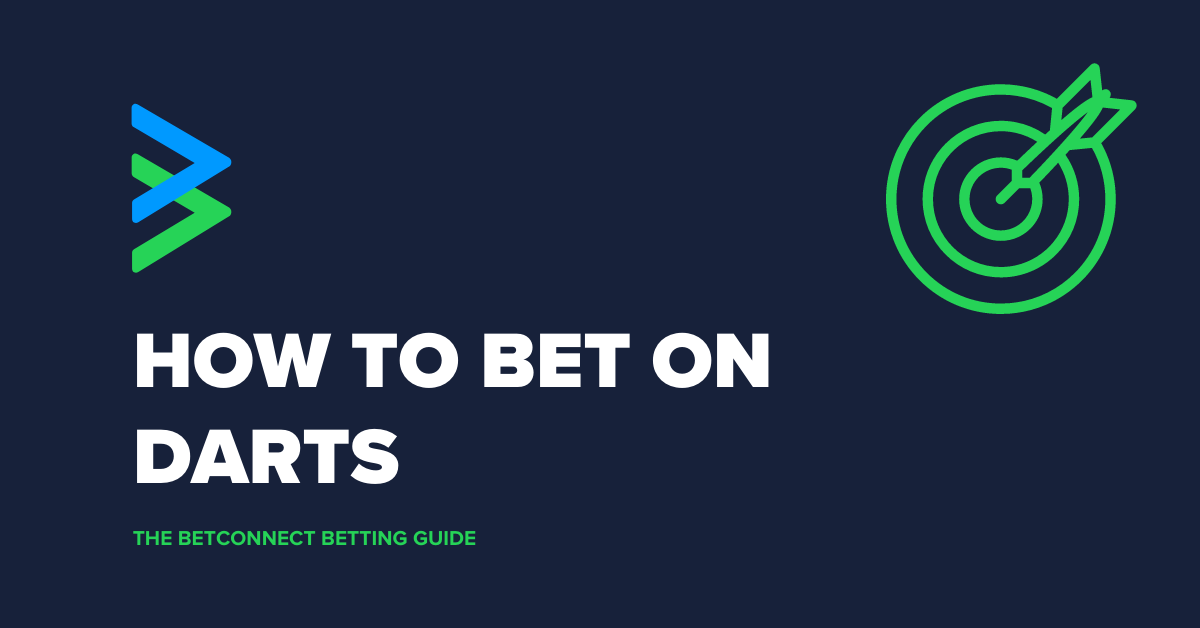 Fancy a bet on the darts, but not sure how to get involved? Here's everything you need to get started.
History of darts
Darts have been a staple pastime in British pubs for longer than anyone can remember. Archers probably invented it during the reign of King Henry VIII. The theory goes that in an effort to distract themselves from energy-sapping longbow training they simply started hurling their arrows at targets.
Darts rapidly evolved into a game of skill. Although the evidence is scant, darts betting can almost certainly be traced back to Tudor times. Henry's courtiers were infamously fond of gambling on pretty much everything. Hefty wagers were frequently placed on jousting, cards, tennis and croquet, for example.
The game continued to develop as a drinking man's distraction. This was until the dartboard numbering layout of today was invented in 1896 by a man called Brian Gamlin. His design penalised inaccuracy by putting the lowest-scoring segments adjacent to the high-scoring ones.
How did it get to where it is today?
The National Darts Association was founded in 1924, introducing standard rules and regulations. Soon a highly successful annual championship with prizes sponsored by the News of the World was established.
There was royal approval too. The Queen Mother played a game of darts in a social centre in Buckinghamshire in 1937. This proved gold dust from a marketing perspective. A year later more than a quarter of a million people entered the NDA championship.
The next burst of popularity coincided with the explosion in the growth of the televised sport at large. Given that only two cameras were required to capture all the action close-up, darts had an inherent advantage similar to snooker. 
With a multitude of sponsors and television companies on board, the late 1970s and 1980s saw the first wave of darts celebrities. Players such as John Lowe, Eric Bristow, Jocky Wilson, Bobby George and Keith Deller.
In more recent times, we have seen the extraordinary domination of Phil Taylor, the prowess of Michael van Gerwen and the emergence of Fallon Sherrock, all whipping excitable crowds into a frenzy. The appeal of darts shows no sign of slowing down.
What darts can I bet on?
At BetConnect, we offer markets for all PDC and BDO events. Probably the most prestigious of which are the World Grand Prix, World Matchplay, UK Open, Premier League Darts, and of course the World Championship in December. But with tournaments now taking place pretty much weekly throughout the year on both circuits, you will never be short of darts to bet on. You can find full schedules on the official PDC and BDO websites.
Darts Betting Markets Explained
When it comes to darts, BetConnect has a choice of three different markets for you to bet on: match result, game handicap, and total 180s. We've provided a summary of these markets for you below but you can find more information about the rules here.
Match Result
The most popular darts betting market at BetConnect. Ensure you get your bets on before the first darts are thrown because there are no in-running markets available.
While most of these are win-only markets, the Premier League is an exception. In this event, players compete for over 12 legs and if the score ends 6-6 it's a draw.
Most other tournaments are played over a stipulated number of legs, though the PDC World Championship features sets. A player needs to win three legs before capturing a set.
Game Handicap
As in a number of other sports, darts sets up well for handicap markets. Whether a match is decided with a total number of legs or sets, the winner of a handicap market does not necessarily have to win the match.
For example, let's say Peter Wright is given a 1.5-sets handicap (written as +1.5 sets on the Bet Request dropdown) against Michael van Gerwen. The match is played out and Wright loses 6-5. But we add 1.5 sets to his score he becomes the "winner" of the game handicap market.
So why are handicap markets usually 1.5, 2.5, 3.5 etc? The half-point eliminates the draw and darts bettors prefer this.
Total 180s
We all love a maximum. Even if it's just to hear the announcer pause for effect and bellow: 'One Hundred and EIGH-TY!!' But how many do you think there will be in a game?
First of all, it helps to set parameters in your mind as to how many legs are likely to be played. Then look at the player's recent individual statistics and try to establish an expectation in your mind over the total number of 180s.
If your estimate differs substantially from the Total 180s 'line' put up by the bookies, then go ahead and back it.
For example, if you reckon a match should feature around 10-12 maximums by your personal analysis but the line is at 5.5 then bet on the 'overs'. But if your estimate is more 6-8 then wait for another opportunity.
Darts Betting Strategy
As with most sports betting, planning is essential. In order to be successful, you'll need to adopt a cold, calculating approach and not be guided by emotion.
There are one or two pro gamblers who specialise in darts betting by using their own models to unlock profitable angles. Unlike football and horse racing, little of this information has been widely shared online.
With that said, the two sections in this article called 'Winning strategies in darts' and 'How to find the best value bets' could give you some insight. Whatever you decide on, start off with low stakes and see how you go.
How to bet on darts
It couldn't be easier to bet on darts with BetConnect. Just follow the steps below and don't forget to check 'My Bets' to view your active and settled bets.
Firstly select 'Darts' from the list of sports on the left-hand side of the homepage
Next, select the event you wish to bet on
Then make your selection and watch your bet slip automatically fill on the right-hand side
Now choose the best price available from the bookie odds displayed
Finally, enter your stake, view your potential profit and simply click 'Place Bet' to place your bet
And that's about it! Hopefully, you found this guide useful and are now ready to bet on darts with BetConnect. If you have any questions, please feel free to contact our friendly support team using the widget on our homepage.