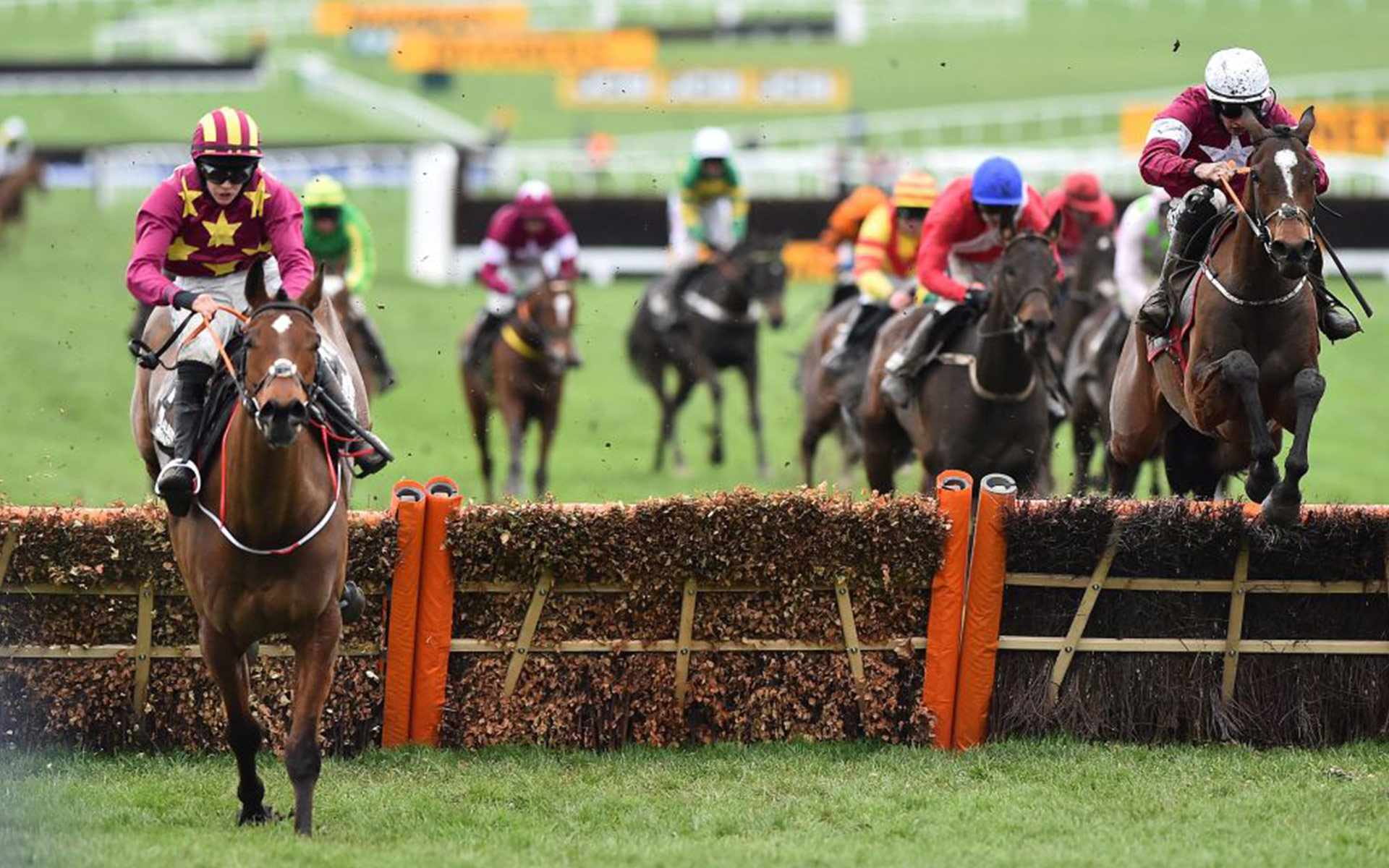 A Ten-To-Follow for the jumps season is a nice idea in theory, but most you'll read are full of horses you know all about already. The trendy alternative is a list full of horses you've never heard of who won a maiden point-to-point at Ballygobackwards and have since joined a "shrewd" new yard for £450,000. Either way, it's a bit of a numbers game. Most people who are commissioned to write such pieces (and the irony isn't lost here) won't be backing all of those horses blind through the season, so why should you?
Instead, I'd hope intelligent readers of such articles are looking more for a refresher of promising horses they have some view on themselves, or to build up a portfolio of horses who MAY be of interest depending on conditions. That's a better approach to take, and if you maintain alerts for, let's say 25 horses, and then update the entries with your own observations, you will get the best of both worlds.
Sorry, no list of horses here!
I'm not going to recommend a list of horses, but rather a race that always pays to follow, simply because this race tends to be full of horses who need time to achieve their best form, and with a proven record of producing top-class winners from its also-rans. The race is the Albert Bartlett Hurdle, and every year, young novices with potential find the test too much, either unable to cope with the slog it provides, or just not mature enough to deal with those demands at the time.
The following is a list of horses to have been well beaten – some of them tailed off or pulled up – in previous runnings of the Albert Bartlett, but have then gone on to success at future Cheltenham Festival Meetings.
Chief Dan George – Ultima 33/1
Bostons Angel – RSA Chase 16/1
Oscar Park – Pertemps Final 14/1
Cape Tribulation – Pertemps 14/1
Teaforthree – N.H. Chase 5/1
The Druids Nephew – Ultima 8/1
O'Faolains Boy – RSA Chase 12/1
Black Hercules – JLT Chase 4/1
Native River – Gold Cup 5/1
Blaklion – RSA Chase 8/1
Balko des Flos – Ryanair 8/1
Paisley Park – Stayers' 11/8
That's a tremendous roll of honour given we're looking only at horses who have ostensibly run poorly, and if you are looking for horses to follow, one thing you need to make it pay is the possibility of decent odds, and having supposedly failed at the Festival tends to ensure the horses meeting the above criteria are sent off at attractive prices for future assignments, and that is demonstrated by the SPs shown above.
Again, this list only deals with those results at future Festivals for those well held in the 'spud race' – so called because the sponsor sells potatoes. There have been lots of other payouts at similarly fancy prices in other races.
The idea of following Albert Bartlett also rans isn't a short-term thing either, with a third of the wins coming in Grade 1 chases two years after the initial run, and the novice hurdle in question is essentially a cradle for future staying chase talent, which takes time to develop.
So don't just concentrate on those who were well beaten by Minella Indo (pictured top of page) this year, but keep in mind the 2018 result as well, remembering to cull any on your list which are clearly regressing or have disappointed more often than not. It doesn't pay to be be sentimental.
Some additional advice
Don't kick out those who tend to be over-raced – they will often find their metier in handicaps
Don't bin those who are inconsistent, as long as they still show they can win when on song
Do NOT throw horses out because of their SPs in the Albert Bartlett, as that is totally at odds with how this method works
Good trainers can spot talent in their horses, but the temptation to have a Cheltenham runner often means that these horses go there in March a year or two earlier than they might, and two 100/1 shots from the 2017 running, Step Back and Elegant Escape, finished seventh and ninth respectively behind Penhill. In 2018, the pair landed the Bet365 Gold Cup and Welsh Grand National respectively. The latter also went close in the Ladbrokes Trophy, while Carruthers won that race when it was run as the Hennessy Gold Cup having also run unplaced in the Albert Bartlett, and Native River won both the Hennessy and the Welsh National before his first Gold Cup bid.
A deeper look at the 2018 Albert Bartlett
Just to underline that the basis for this approach remains sound, two of those who pulled up in the 2018 race have won big televised contests this year at rewarding odds. Mulcahy's Hill landed a Cheltenham novice chase last weekend at 12/1 and Talkischeap took the Bet365 Gold Cup at Sandown in April at 7/1. The race has thrown up several Graded winners among those to have finished in the ruck, including Dortmund Park who took a Grade 1 at 16/1 on his next start.
And on top of Paisley Park winning the Stayers' Hurdle, two other beaten horses, Santini and Tower Bridge, finished second at the most recent Cheltenham Festival. Meanwhile, Real Steel and Calett Mad have developed into high-class handicap chasers. While others from that race have been beset by injury and illness, and a couple of promising sorts have been lost, the rate of success remains remarkable.
Keep marking up the spud race
So, by all means pick and choose what you back, and be as ruthless as you like it culling the list, but I will be disappointed if following the flops from the 2019 (and 2018) Albert Bartlett does not once again throw up a host of winners, some of them at big prices, some of them in big races, and ideally both simultaneously.
Open a Pro account at BetConnect to take advantage of 90 days of commission-free betting!
Rory Delargy is a columnist for both the Irish Field and the Irish Daily Star and is a highly regarded racing broadcaster. He previously worked for a major bookmaker. This is his second blog for Betconnect, after a well-received piece on the current state of play in the betting world.