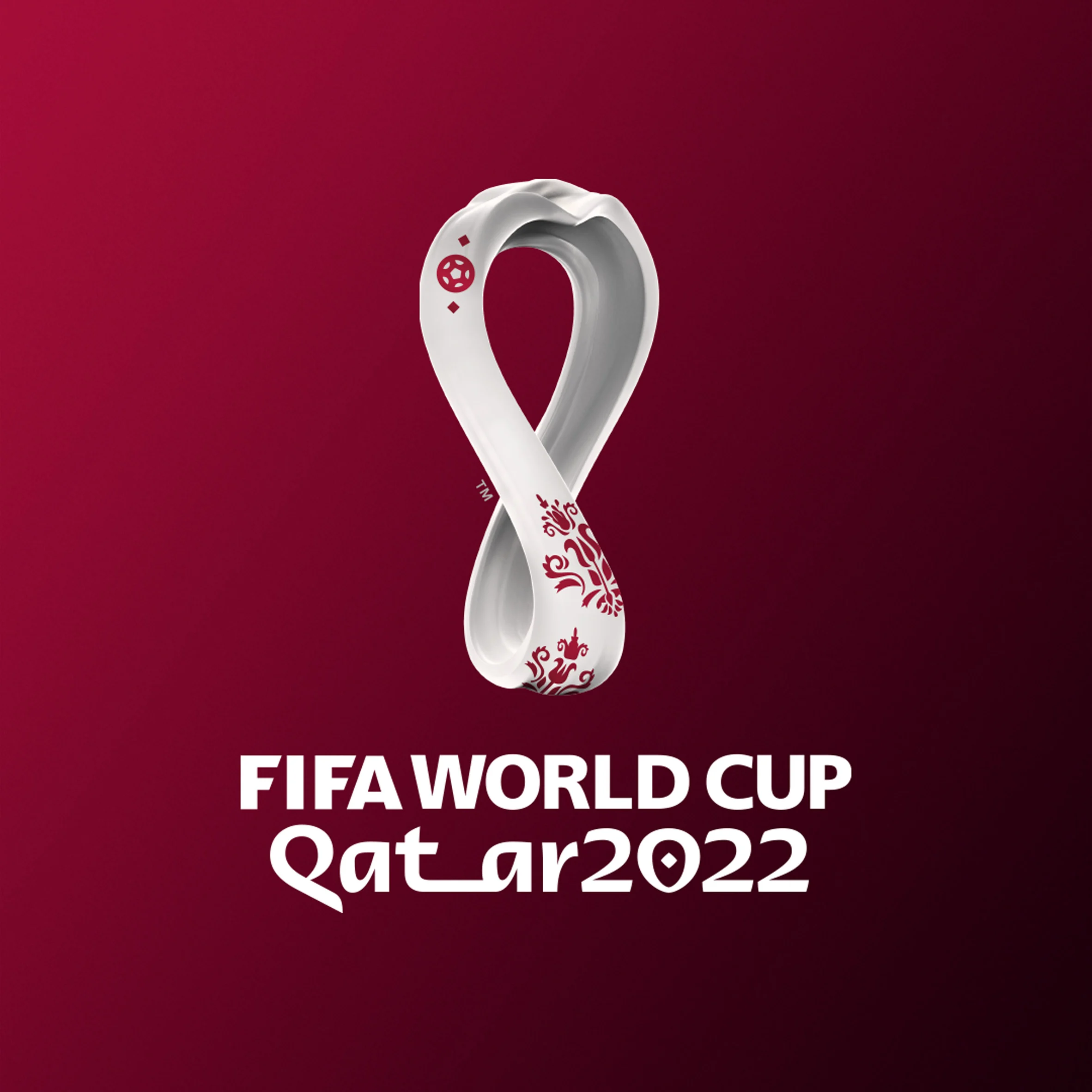 A winter World Cup is going to put a different slant on the 2022 competition. With mid-season fitness levels rather than players at the end of a long campaign, it will be interesting to see whether that adds a new level of competition into the tournament. BetConnect are your best bet for the 2022 World Cup, with best odds available on every team, every game! Enjoy!
Group A
Ecuador
Finished 4th in the South American qualifying to reach the finals for a 4th time. They beat Uruguay and held both Argentina and Brazil to a draw so they have some quality. Enner Valencia is their main goal threat who Premier League fans will remember from time at West Ham and Everton. The last 16 would be a successful tournament for them. Whatever their outcome, it's a great chance to get the 1997 Sash! house classic pumping again!
Netherlands
Three times they have been beaten finalists, the current 8th ranked team in the world have also made a pair of semi finals in 1998 and 2014. Memphis Depay is second in the all time scorer list for his country, trailing Robin van Persie by eight. They will fancy their chances of a deep run once more.
Qatar
The host nation appear at the finals stage for the first time. Ranked 50th in the world at present they lack household names in their side. Home advantage shouldn't be enough to see them make any impact on this competition.
Senegal
Quarter finalists in 2002, they claimed the African Cup Of Nations for the first time this year (the postponed 2021 tournament.) Saido Mane will hopefully lead the line for the team despite his recent injury. The side are captained by Chelsea's Kalidou Koulibaly but will need their talisman Mane to be healthy to make the last 16.
20th Nov – Qatar V Ecuador 4pm
21st Nov – Senegal V Netherlands 4pm
25th Nov – Qatar V Senegal 1pm
25th Nov – Netherlands V Ecuador 4pm
29th Nov – Ecuador V Senegal 3pm
29th Nov – Netherlands V Qatar 3pm
Fixtures
Group B
England
We have a dedicated preview on the site from a few weeks back asking is it coming home? Semi finalists in 2018 and the losing finalist in Euro 2020, hopes will have been high ahead of this tournament. They enter off the back of a run that has seen them winless in six so it's hard to give them a strong shout to repeat their 1966 heroics.
Iran
A third straight visit to the finals for Iran and third straight but they are yet to get beyond the group stages. Two wins and four draws from 19 games at this stage doesn't make for happy reading for fans, one of those came against the USA, though way back in 1998.
USA
Semi finalists in the first World Cup back in 1930, they will be looking for a strong showing here as a 2026 co-host. A better team on their home soil, they are yet to win in six games outside of the US in 2022. Playing spoiler will be a temptation for them but they have work to do.
Wales
Drawn in the same group as England as they were at Euro 2016. They had a halftime lead in that encounter before succumbing 2-1. Wales have won just one of their last eight games but a Nations League Group that contained Belgium, Netherlands and Poland was a tough ask and they were far from disgraced. Could spring a surprise along the way.
Fixtures
21st Nov – England V Iran 1pm
21st Nov – USA V Wales 7pm
25th Nov – Wales V Iran 10am
25th Nov – England V USA 7pm
29th Nov – Iran V USA 7pm
29th Nov – Wales V England 7pm
Group C
Argentina
The current second or third favourite with most odds suppliers for the tournament after a 35 match unbeaten run. Ecuador are the only team to score against them in their last seven outings while 'La Albiceleste' have scored 19 goals in that time. Lionel Messi has 90 international goals and in a group they will expect to dominate, he can push closer to triple figures. Quarter finalists or later in five of the last six World Cup's, anything less this year would be a huge surprise.
Mexico
Like the USA, Mexico will be looking for a strong showing to give fans something to hope for ahead of their co-hosting of the 2026 World Cup. They have been held to one goal scored or fewer in ten of their last fourteen games at time of writing. They will need to find their scoring touch to have any hope of longevity here.
Poland
A 4th trip to the finals in the last nine World Cups, they have not made it out of the group stages in those last three. They have lacked consistency so far in 2022 and despite having the line led by Robert Lewandowski, they lack the same quality elsewhere on the pitch to make a serious impact on the competition.
Saudi Arabia
One of two teams available at 1,000/1 in places at the start of the tournament. They won two of their three group games at USA '94 but have won just one since in four subsequent visits to the finals. Tight at the back, they will be looking to keep things low scoring and frustrate teams. Their last 17 games (and 19/20) have been under 2.5 goals and 13/17 have had zero or one goal.
Fixtures
22nd Nov – Argentina V Saudi Arabia 10am
22nd Nov – Mexico V Poland 4pm
26th Nov – Poland V Saudi Arabia 1pm
26th Nov – Argentina V Mexico 7pm
30th Nov – Poland V Argentina 7pm
30th Nov – Saudi Arabia V Mexico 7pm
Group D
Australia
A fifth straight finals for the Socceroos, scrambling through from the weak Asian qualifying section, third in a group behind Saudi Arabia and Japan. Winners of two games from their last twelve at the group stages, they look set for a struggle once more.
Denmark
Arrive having done the double over France in their recent Nations League group. They were semi-finalists at Euro 2020, knocked out in extra time by England after taking the lead at Wembley. In five previous visits to the finals, they have made it out of the groups on four occasions, that is the bare minimum expected of them in 2022.
France
Vying for second favourite for the tournament along with Argentina, big things are expected of this group of players. The reigning champions, they also won on home soil in 1998 as well as making the final in 2006. They were left rather embarrassed by a last 16 exit at Euro 2020 and will be looking to make amends in no uncertain fashion here.
Tunisia
A sixth visit to the finals for the Tunisian team who have won just two of their 15 group matches. Ahead of a 5-1 thrashing from Brazil in September they had kept seven consecutive clean sheets. Another team who will be looking for a 0-0 out of each game for as long as they can.
Fixtures
22nd Nov – Denmark V Tunisia 1pm
22nd Nov – France V Australia 7pm
26th Nov – Tunisia V Australia 10am
26th Nov – France V Denmark 4pm
30th Nov – Tunisia V France 3pm
30th Nov – Australia V Denmark 3pm
Group E
Costa Rica
Quarter finalists in 2014 in Brazil, they have made the last 16 once and exited at the group stage in their other three visits to the finals. They more than held their own in the CONCACAF qualifying, finishing fourth but just three points behind Mexico who finished top. This is a very tough group for them however.
Germany
Four-time World Champions, most recently in 2014, they are currently ranked just 11th in the world. Blighted by draws so far in 2022 where they have tied five of their nine games, they have a little feast of famine look to them. No surprise if they go all the way to the final nor if the only make the last 16.
Japan
A seventh consecutive appearance at the World Cup for Japan, though they are yet to make it past the round of 16. They have eight clean sheets in 13 fixtures so far in 2022 so they are a difficult side to break down but in a difficult group containing Germany and Spain, they have their work cut out for them.
Spain
The winners of South Africa 2010, they have made it as far as the semis just once in their other 14 visits to the World Cup Finals. A Group stage exit in 2014 and losing in the last 16 in 2018 will have them anxious to produce a stronger showing. That's entirely possible depending on which Germany shows up in their group game.
Fixtures
23rd Nov – Germany V Japan 1pm
23rd Nov – Spain V Costa Rica 4pm
27th Nov – Japan V Costa Rica 10am
27th Nov – Spain V Germany 7pm
1st Dec – Japan V Spain 7pm
1st Dec – Costa Rica V Germany 7pm
Group F
Belgium
The number 2 ranked team in the world at present, their last two losses have both come at the hands of the Netherlands. They finished third in the most recent World Cup in 2018 and hopes will be high that they can make a deep run again. A last 16 tie with Germany or Spain is going to be tough though.
Canada
The third of the 2026 co-hosts, they are comfortably the lowest ranked of those. 2022 has seen them lose to Costa Rica, Panama and Honduras. None of that is close to a level to see them make it out of their group.
Croatia
Caused a bit of a surprise by making the Final four years back, they made it as far as the semis at France '98. Their other three World Cup Finals have seen them exit at the group stage so it's all been a bit feast or famine. This group looks an easy enough one for them to qualify from but that might be as far as they go.
Morocco
A sixth visit to the World Cup for Morocco, exiting at the Group Stage in five of those six. They have won just two of their 16 matches at this tournament but have a shot at a third against Canada in what is very likely to be a dead rubber in December.
Fixtures
23rd Nov – Morocco V Croatia 10am
23rd Nov – Belgium V Canada 7pm
27th Nov – Belgium V Morocco 1pm
27th Nov – Croatia V Canada 4pm
1st Dec – Croatia V Belgium 3pm
1st Dec – Canada V Morocco 3pm
Group G
Brazil
The number 1 ranked team in the world are five-time winners of the World Cup. The most recent of those came in 2002, knocked out in the quarter-finals three times since and the semis once. It should be a simple enough qualification out the group for all that they have only beaten Switzerland in three of the nine games they have played in their history. They're favourites to win the trophy once again this year in what looks a wide open competition.
Cameroon
1990 and the celebrations of Roger Milla have been the sole high point for Cameroon in the World Cup Finals. In six other visits they have failed to make it out of the group stage and have won a single game from 18. This looks no easier for them.
Serbia
Produced a strong qualification effort, six wins and two draws to top a group that included Portugal. They failed to get out of the group stages in both 2010 (topped a qualifying group including France) and 2018 and have been drawn another tricky group in 2022. Their final group game against Switzerland looks the big clash for runner-up honours.
Switzerland
Have participated in five of the last seven World Cup's, not making it beyond the round of 16. In 2006 they managed to exit at that stage (their 4th game overall) despite not conceding a single goal in the tournament! That looks as far as they are capable of going again.
Fixtures
24th Nov – Switzerland V Cameroon 10am
24th Nov – Brazil V Serbia 7pm
28th Nov – Cameroon V Serbia 10am
28th Nov – Brazil V Switzerland 4pm
2nd Dec – Serbia V Switzerland 7pm
2nd Dec – Cameroon V Brazil 7pm
Group H
Ghana
The lowest ranked team to make the finals, just 61st in the world. The 'Black Stars' made it to the quarter-finals at South Africa 2010 and have qualified for four of the last five finals. They deserve their place at this stage but it's hard to see them going any further.
Portugal
Similar to Spain, a strong record in the Euros has not been transferred over to the world stage. They made the semi-finals of this competition in 2006 but failed to get out of their group in 2002 and 2014 while they exited in the round of 16 in both 2010 and 2018. They will fancy their chances of a quarter-final spot (if they win the group) but that might be as far as they go.
South Korea
A tenth straight visit to the Finals for South Korea, making the semis in their home tournament of 2002. 2010 is the only other time they have made it out of the group stage, winning just three of 25 matches in that time. Their opening game against Uruguay looks a must win and will dictate their tournament.
Uruguay
Seven clean sheets in nine games so far in 2022 suggests that they might be hard to break down. Semi-finalists in 2010 and quarter-finalists in 2018, they will want to win the group to avoid Brazil in the last 16 but if so, they could be in for another deep run.
Fixtures
24th Nov – Uruguay V South Korea 1pm
24th Nov – Portugal V Ghana 4pm
28th Nov – South Korea V Ghana 1pm
28th Nov – Portugal V Uruguay 7pm
2nd Dec – South Korea V Portugal 3pm
2nd Dec – Ghana V Uruguay 3pm
Round Of 16
3rd Dec – 1st Group A V 2nd Group B 3pm (Match 49)
3rd Dec – 1st Group C V 2nd Group D 7pm (Match 50)
4th Dec – 1st Group D V 2nd Group C 3pm (Match 51)
4th Dec – 1st Group B V 2nd Group A 7pm (Match 52)
5th Dec – 1st Group E V 2nd Group F 3pm (Match 53)
5th Dec – 1st Group G V 2nd Group H 7pm (Match 54)
6th Dec – 1st Group F V 2nd Group E 3pm (Match 55)
6th Dec – 1st Group H V 2nd Group G 7pm (Match 56)
Quarter Finals
9th Dec – Winner of Match 53 V Winner of Match 54 3pm (Match 58)
9th Dec – Winner of Match 49 V Winner of Match 50 7pm (Match 57)
10th Dec – Winner of Match 55 V Winner of Match 56 3pm (Match 60)
10th Dec – Winner of Match 51 V Winner of Match 52 7pm (Match 59)
Semi Finals
13th Dec – Winner of Match 57 V Winner of Match 58 7pm (Match 61)
14th Dec – Winner of Match 59 V Winner of Match 60 7pm (Match 62)
3rd/4th Playoff
17th Dec – Loser of Match 61 V Loser of Match 62 7pm
Final
18th Dec – Winner of Match 61 V Winner of Match 62 7pm
Conclusion
A tricky competition to predict the winner of. Those at the top of the market all have niggling concerns to answer, with perhaps Argentina the most reliable at about 11/2-6/1.
For those looking for a longer price for a bit of entertainment through the competition then Uruguay could be the play at 50/1. They have strong claims of beating Portugal to the punch in Group H and that should see them in the quarter-final stage at the very least.