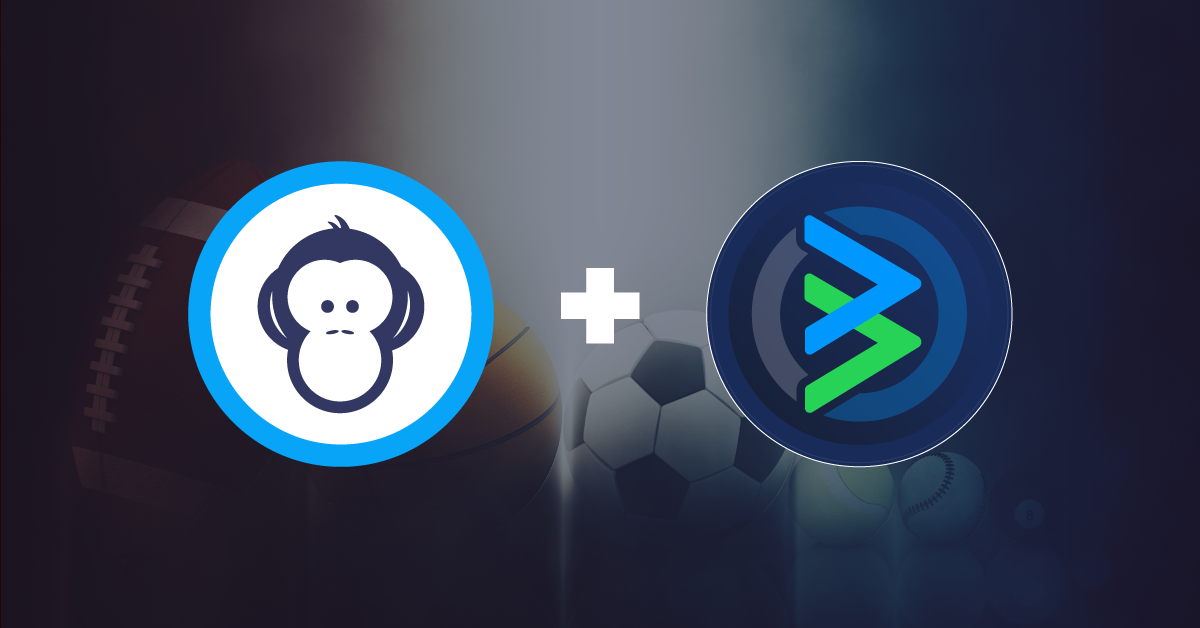 Within the sports betting industry, there are various types of betting strategies that are implemented by professionals. Whether it's accumulator betting, hedging, or any other method, nothing reaches the security that matched betting provides. As the industry grew and more people became aware of the benefits of matched betting, certain companies like ourselves at BetConnect and the team at OddsMonkey realised that there was an open market for matched betting software and tools. OddsMonkey provides tools like a matched betting calculator, which allows users to quickly work out how much they need to place on either side of their bet in order to make it 100% secure and profitable. We at BetConnect provide a betting exchange as well as a sportsbook which allows users to place bets on both ends from the same site, all while providing the best possible odds for each selection.
Before we tell you about the two companies and explain why they are the perfect match, we will first look at matched betting and what exactly it entails. In the simplest terms, matched betting is a sports betting format that involves placing multiple bets to cover every eventuality. This means you remove the risk of losing if done correctly. This method is typically combined with qualifying bets and free bet offers, meaning you are losing no money whatsoever but could potentially make a small margin of profit with each bet. As an example, you place a bet on a horse winning a race, then you place a different "lay" bet on that horse, which means it will NOT win the race. Regardless of the race result, one of your bets will win, and you either receive a constellation free bet or a small profit, depending on the bets you placed.
What is BetConnect?
BetConnect is the leading betting exchange, providing a service and platform which allows professional gamblers to connect their bets – as per the name – and place bets with expert insights. Here at BetConnect, we are not your typical bookmaker, but rather a specialised sportsbook that offers both that and an exchange. Users can place bets on either side of a matched bet with BetConnect. You will see professional punters place their bets on the site, and wait for somebody to match them at the odds they have found. That is where you come in, matching their bet with your own stake on the opposite end of the wager.
What is OddsMonkey?
OddsMonkey is a close friend of BetConnect, and the leading name in matched betting services. They provide information, software, and tools, all of which are designed with simplicity in mind. For anyone involved in matched betting, whether new or experienced, OddsMonkey can provide you with beneficial additions to your arsenal.. The tools, like the aforementioned matched betting calculator, can make the entire experience so much more enjoyable and efficient.
They also created and still provide the first odds matcher tool, allowing users to find matched odds between bookies and exchanges with the highest odds available. This is a beneficial tool for most matched bettors, although with the inclusion of BetConnect, this is not needed, as the best odds are always provided by our site.
So, why are they perfect together?
If it had not become clear already, the two companies work together brilliantly because one makes matched betting more profitable and the other makes it more efficient. Combining these two into one powerhouse of matched betting means you can place your bets with the best odds, the best returns, and the quickest available options.
Always receive the best odds available
With a few bookmakers, best odds guaranteed offers appear every now and then, and are limited to certain sports and events. While these offers are sought after, it makes it even more exciting when you can always access the best odds. That is where BetConnect steps in, as we always provide options for your bets and offer you the top odds available between various bookmakers. On either side of a matched bet, you want the best returns possible, and we provide that opportunity with every single bet.
Always be the first to hear about offers
One of the important factors to remember when setting up all of your accounts on various bookmakers is to switch on your marketing preferences to the correct settings. This is incredibly important because you will always receive notifications and emails about offers. Better yet, some of these offers could be user-specific, meaning the bookmaker values you as a customer and wants to entice you back to their site with an offer. Regardless of the bookmaker, marketing preferences are very important. Thanks to the combination of OddsMonkey and BetConnect, you will be able to find the best offers without actually having to search around different bookmaker sites.
Always have somewhere to place your bets
BetConnect provides both the exchange and the bookmaker, allowing you to place both sides of your bet with minimal effort. You can place bets with Bet365, William Hill, Coral, and other bookmakers. You can always find the best odds on BetConnect, too. This allows you to maximise your profit regardless of the bet you are placing and the market you are covering with your stake. There are always sports available to be bet on, it just depends on where your interests lie. OddsMonkey do not have as much involvement in this part of the bet, although they do always provide the best and newest offers.
Matched Betting with BetConnect and OddsMonkey
After reading this piece, you should be clued up about all of the important factors of each provider. Thanks to this, you should also know why the two of them would work perfectly together if you decided to combine them. The best odds available are provided by BetConnect, and the best bonus offers are provided by OddsMonkey, meaning you can be ultimately efficient as well as profitable, all within two accounts, instead of many.