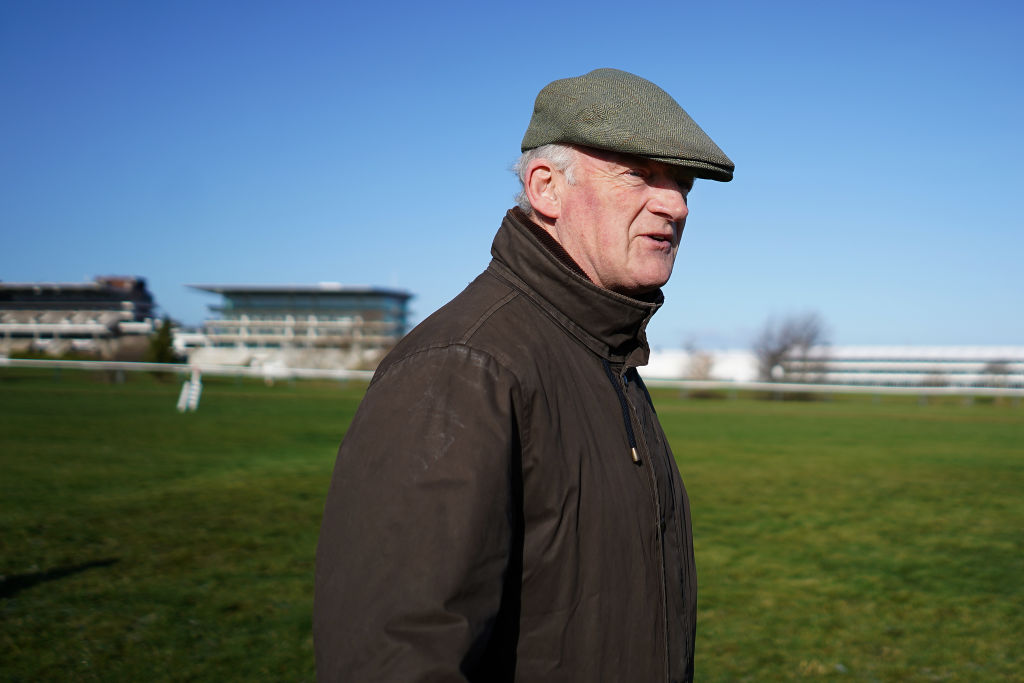 Which horse racing trends are currently underestimated by punters? We need strength in our own convictions – and decent judgement helps! – to beat the best punting minds that shape betting markets.
But what about a real, objective measure that directly shows us potential outcomes not given due credence in betting shows?
Actual versus expected (A/E) is our friend here, and we touched on this in more detail in the last Trends Tracker blog (which incidentally sourced a nice winner in the shape of Vintage Clouds). Here's a quick overview before we look at some pathways to potential profit on an excellent weekend headlined by the Dublin Racing Festival.
What exactly is the A/E index?
Actual versus expected (A/E) is simply the actual winners compared to the expected winners, those expected winners calculated by the actual starting prices.
It's that key element which gives us a true indication of whether we're currently beating the market, with strike-rates and level stakes profit guides not as accurate – as well as prone to manipulation by a big-priced winner or two in small samples.
A quick A/E example – if a trainer sends out 100 runners priced at 3/1, he would be expected to have 25 winners according to the overall odds. If the trainer indeed returned 25 winners, the actual to expected ratio would be exactly par, or 1 A/E.
If the trainer sent out 35 winners, that would be a good return and performance 40% above market expectation (1.4 A/E). 20 winners? This would be less than the expected and a negative reading (0.8 A/E).
Codd and Elliott: It can pay to keep things simple
It's sometimes surprising to see what angles are currently performing above market expectation.
You'd think sticking to lower-profile trainers or focusing on midweek, 'country' tracks may provide the best leads, but the head of the market can reap dividends too.
Gordon Elliott and Jamie Codd, for example – top trainer and brilliant amateur rider, surely such a formidable force in bumper races that the market knows all their secrets?
Open a BetConnect Pro account and benefit from 90 days of commission-free betting. Open a Punter account to lay the Pros at bookie prices and we'll give you £50 in free bets, plus you can benefit from the Pros' tips. Or open both accounts if you fancy it!
Since the start of 2010, the market has cottoned on to some degree but the pair remarkably perform above market expectation in this sphere in the last decade. From 191 chances, Elliott and Codd have combined for 66 winners (1.09 A/E). The strike-rate currently stands at 34.6% strike-rate with a level stakes profit of £47.86.
Elliott and Codd team up with Wide Receiver in the finale on Saturday at Leopardstown, with Bigbadandbeautiful bidding for more success for the pair in Sunday's conclusion to the Dublin Racing Festival.
Willie Mullins: Irish Gold Cup master
Similar to the case of Codd and Elliott, could we be guilty of overlooking the obvious in Sunday's feature Irish Gold Cup?
Kemboy is the 13/8 favourite for Willie Mullins, with some arguing the potential improvement from his seasonal debut at Christmas might be too greatly factored into his price.
But Mullins trains a certain way with the Irish Gold Cup in mind if his figures here are any guide. The champion trainer has a fine record in this race. Since 1997, he has trained 10 winners from 27 runners (1.62 A/E).
It's not much help that Mullins has three this time, with last year's winner Bellshill (see embedded tweet) and Cadmium joining Kemboy.
If we look at the Willie Mullins' first-string according to starting prices since 1997, he has sent out 9 winners from 17 runners at a 52.9% strike-rate (1.71 A/E).
In a fantastic race with two particularly serious rivals in Delta Work and Presenting Percy, you could take the view that Kemboy might be short enough in the betting, but I wouldn't be so sure.
Byrnes to strike in another big handicap?
The Limerick trainer is always a name to note in these types of races and Thosedaysaregone represents the stable in Saturday's feature €150,000 handicap.
In the last 23 renewals, Byrnes has saddled 10 runners and landed the race three times. He's had two more placed too, with his overall performance pointing to 159% above market expectation (2.59 A/E).
Thosedaysaregone is 25-1 on Saturday under jockey Kevin Brouder. The jockey is enjoying his best-ever season – and by far – to date and has performed above market expectation for his 462 jumps rides as a whole in Ireland (1.29 A/E).
BetConnect opens its #EarlyMarkets at 9am every day of racing in Britain and Ireland. Pro account-holders pay no commission on matched stakes for their first 90 days and just 2% after that – with 1% on football. There are no restrictions, premium charges or maximum stakes. Punter account holders can lay the Pros commission-free and at bookie prices (beneficial versus the exchanges.)
Tony Martin is another trainer to watch in races like this, but his statistics do not read as favourably in this particular contest. Since 1997, he has one victory from 25 runners (0.42 A/E) despite a strong 40% place strike-rate.
Nicholls: More success in Sandown Grade 3?
The champion trainer saddled future RSA winner Topofthegame to win this £100,000 handicap a few years ago and, while Dan McGrue is not in that class this time, the trainer's record here should be considered when assessing this horse's chance.
Since 1997, Nicholls has four winners from 15 runners and a 40% place strike-rate in the race (1.9 A/E). If Dan McGrue has his supporters back on testing ground and up to just shy of three miles, take further notice. Looking at the champion trainer's runners priced 10-1 or under in this race, Nicholls has four winners from 9 runners and a 55.56% place strike-rate (2.22 A/E).
Phil Kirby is a big fan of Wetherby
This trainer is ever-rising in profile and his runners fare better than the market suggests at the Yorkshire track across all race types (1.38 A/E).
Kirby sends four contenders to the course on Saturday, with Niven of most interest in the second race given the trainer's record in handicap chases here.
He is four from 16 with a 43.8% place strike-rate (1.61 A/E), while his runners in all chase at Wetherby are eight from 27 at a 29.6% strike-rate (1.61 A/E).