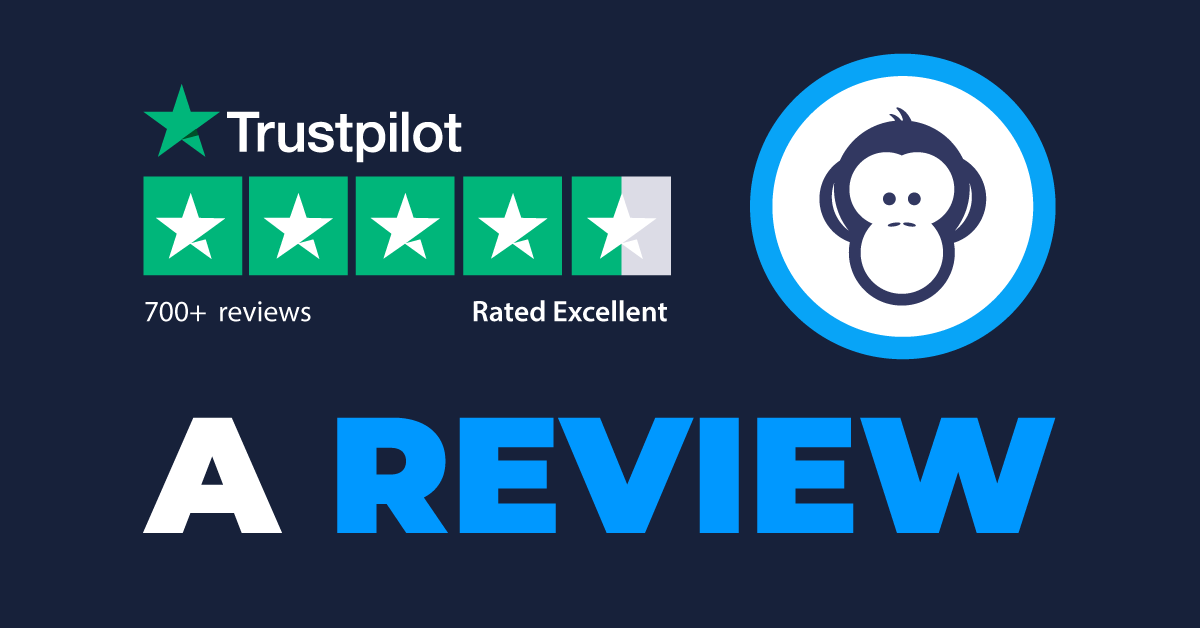 OddsMonkey Review 2023
You may have heard of matched betting, the method of placing stakes on sporting events to minimise the chances of losing. The site we will discuss here is considered the original online matched betting website, and OddsMonkey has established a reputation for helping users with this betting format.
BetConnect users may be interested in how OddsMonkey can be used to lock in profits!
OddsMonkey Explained
OddsMonkey is an online matched betting information and service platform designed to aid in the betting process of its users. There are plenty of useful tools and information available on-site though certain features are reserved for users who pay the premium with OddsMonkey. The main service of OddsMonkey is to aid its users in the process of matched betting, from finding bonus offers available online to potential sports that users could bet on.
OddsMonkey launched its OddsMatcher software in 2011, the same year that the site was created. This software made it easier for users to locate the best odds across multiple online casino platforms that can then be matched with lay odds from separate sites. Since then, the use of matched betting has continued to grow, with many sports gamblers seeing it as a more reliable way to win from their bets. In 2016, OddsMonkey became a website dedicated to matched betting that offers guides, tutorials and more features to members looking to join this popular betting network.
Matched Betting Explained
The process of matched betting is based on covering all outcomes of a sports fixture with the correct stake to minimise the potential of losing any funds. By covering all of the possibilities in play, the bettor can either profit from their bet or break even by earning back the money staked.
To successfully place a matched bet, the bettor will begin by placing an original stake on the side they wish to win, which is called a 'Back' bet. This Back bet provides the chance for the bettor to profit from matched betting with it placed on the side with the greatest odds. The next part of matched betting is called a 'Lay' bet; this is placed on the original selection not to win, be that to lose, or the game to end as a draw. The trick to effectively matched betting is working out the odds and the stake that will return the value of both bets so that all eventualities are covered.
Features of OddsMonkey
There is a great selection of features available from OddsMonkey both for newcomers to matched betting and those looking for the best odds for future bets. As mentioned, some of these features are available to use before an account is made so that anyone can get a taste of the experience at OddsMonkey right away!
Tutorials and Guides at OddsMonkey
As you know, the focus at OddsMonkey is matched betting, so it stands to reason there is lots of information on the site around this betting strategy. From a menu on the homepage titled; 'How it works' – users can learn much more about how matched bets are placed and the features at OddsMonkey to aid in this process. A separate page titled 'Matched Betting for Dummies' offers users a step-by-step guide to laying their first matched bet explaining how this differs from traditional sports betting advice.
Users can find a huge selection of video tutorials on offer, which cover a range of different betting methods and techniques that can be used with OddsMonkey. Many of the videos are presented by the founder of OddsMonkey, in which he talks about the different types of matched betting and the features available on site. From Backbetting to the Oddsmatcher, these short tutorial videos are a great way to quickly learn the basics of matched betting and the tools involved in successfully placing stakes.
Alongside the tutorial videos at OddsMonkey, there are plenty of useful betting guides that visitors can read through. These texts cover a range of specific sporting events that users may wish to place bets on but wish to know more about the event and the sport itself first. There are also plenty of blog articles relating to matched betting and informative pieces on the different matched betting calculators available at OddsMonkey.
Bonus Offers Calendar
Another useful feature at OddsMonkey is the selection of bonus offers available to claim, all of which are organised into a calendar on-site. The online gambling industry is constantly growing, with new websites offering brilliant welcome offers and promotional bonuses all of the time. The calendar tool at OddsMonkey informs users of the latest bonus offers that are available from all of the best betting sites online.
It is important to know about the latest online bonus offers, as these often give users bet credits, potentially making matched betting more profitable. The bet credits that many sites offer new and existing users can be used to cover the Lay or Back bet in matched betting, which could turn bet credits into withdrawable funds.
Support Features
Alongside the various in-depth guides and tutorials on sports betting available at OddsMonkey, there are numerous user support features available. There is a message feature included on the site that members can use to receive support during use. There are also a number of OddsMonkey social media pages providing information on the features included and matched betting in general. Alongside this, you can find an OddsMonkey support email address and the office address via the support page on site.
Is OddsMonkey Legal?
The low risk of matched betting may have some of you wondering about the legality of this method. To place two separate wages that cover all potential outcomes of a sporting event is perfectly legal, although a lot of betting sites have rules against users of matched betting. This is why it is important to place the Back and Lay bet on separate sites, and this also makes it less likely that odds will change between the Back and Lay bet being placed.
The Oddsmatcher software, alongside other applications such as the bonus offer calendars, are all legal. These simply provide information relating to what various online gambling sites are offering that users can then implement in their matched betting strategy.
Is OddsMonkey Worth It?
A subscription to OddsMonkey Premium currently costs the user £20.84 a month if paid annually. This monthly subscription gives users access to all of the features mentioned here and more, including the guides, tutorials and software used in Matched Betting. If you are looking to implement a strategy to your sports betting to minimise losses, an OddsMonkey membership is certainly worth looking into.
If you are unsure about signing up to OddsMonkey, the free trial available on-site could help you decide. This gives users the chance to try out each feature on-site and start laying matched bets without paying a subscription charge. Make sure to read the full terms and conditions before you make an account.
Good luck with your matched betting journey!