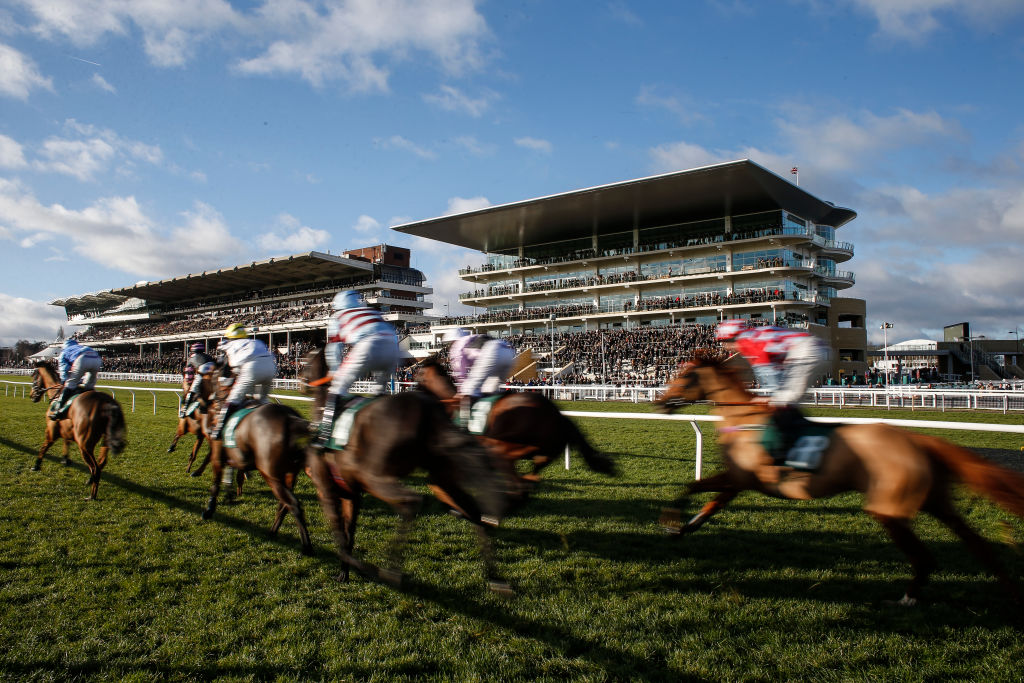 The Cheltenham Festival is nearly, finally, upon us.
Despite the efforts of a certain virus, the finest jumps performers around are set for battle next week at Prestbury Park and plenty of trends are doing the rounds as punters try to narrow down their selections for the best week in the racing calendar.
As explained in previous columns, this guide will focus on factors currently underestimated by the market as we bid for those all-important Festival winners. Our customary criterion for assessment here is actual versus expected, or A/E.
You'll see plenty of guides for the Cheltenham Festival largely based on level-stakes profit returns and highlighting factors which have come to prominence in the last 10 runnings. These include the number of winning favourites or the particular age of winners in certain races.
I'm certainly not going to decry this approach as you can hit on trends that stand up to closer scrutiny on occasion, but highlighting outcomes which are not fully accounted for by the market at the current time is more likely to keep us ahead of the game.
What is A/E in racing?
Actual versus expected is simply the actual outcome against the expected outcome. In horse racing, this compares the actual winners to the expected winners – those expected winners calculated by the actual odds the horses are sent off at.
As a basic example, if a jockey rides 100 horses priced at evens then that rider would be expected to ride 50 winners. Here, the actual versus expected ratio would be exactly par – or 1.
If a jockey rides 60 winners, that's performance better than market expectation (1.2 A/E). 80? That would prove an excellent return (1.8 A/E). Conversely, if the jockey rides just 40 winners, the actual versus expected figure would be negative (0.8 A/E).
The Cheltenham Festival: A peculiar beast
This meeting is like no other: the countdown for the next Cheltenham Festival begins moments after the conclusion of the current edition.
These are mature and informed markets, while the increasing prevalence of Festival preview nights – despite the unfair negative reputation they get in some quarters – also disseminates insight from trainers, jockeys and expert pundits, which inform betting prices.
Yet it's still possible to find an edge and hit upon angles still underestimated by punters using our guide of actual versus expected – more of which below.
How good is Nico de Boinville?
Some punters put more emphasis on jockeys than others, but the impact of the rider is surely magnified in the Cheltenham Festival cauldron and in such competitive fields where the variance between the ability of runners is smaller.
Nico de Boinville has a particularly good outright record at the Cheltenham Festival, with his mounts performing 46% above market expectation (1.46 A/E). A few other current riders rank higher on the actual versus expected ratio, but de Boinville is particularly one to watch in the Grade 1 races.
Wait until 9am on Tuesday to get your bets on for the Cheltenham Festival with BetConnect and we'll find you the best bookie odds available – plus we won't charge you a penny in commission.
He has eight winners from 31 rides and a 51.6% win-and-place strike-rate (1.63 A/E). The jockey has Santini in the Gold Cup and Altior in the Champion Chase to look forward to, while he bids to get off to a flyer with Shishkin in the Supreme Novices' Hurdle.
Which jockeys are Cheltenham specialists?
No surprises here, but Davy Russell and top amateur Jamie "The Coddfather" Codd really are ones to watch at the Cheltenham Festival and the actual versus expected metric truly highlights their value.
Since 2003, Russell performs well above market expectation from 179 rides (1.53 A/E) and he's exceptional in the handicaps with performance 117% better than the market expects (2.17 A/E). Codd is very much a man to have on your side from a smaller overall sample of 43 rides (1.78 A/E).
Conversely, some high-profile jockeys have not fared as well as expected at the Cheltenham Festival. From those with over 100 rides, Daryl Jacob stands out most in this regard (0.25 A/E).
Watch Joseph O'Brien in handicap hurdles
The young trainer has made a fantastic start to his training career and is already a Festival-winning trainer in his own right after doing all the work with Triumph winner Ivanovich Gorbatov back in 2016.
O'Brien's 31 Festival runners so far have performed significantly below market expectation (0.63 A/E), but he knows how to prime one for a handicap and his 15 runners in such races fare 50% better than expected (1.5 A/E).
The trainer's handicap runners have mostly contested hurdles races and O'Brien has found his early niche here (1.85 A/E).
Front View will be a likely warm order wherever he goes while Sempo, Embittered and Fakir (not Fakir D'Oudairies) are others to note in the handicap hurdles.
Gordon Elliott and first-time headgear
Elliott has 25 Cheltenham Festival winners and his prowess in all disciplines is underlined by his 184 runners at the meeting so far exceeding market expectation (1.29 A/E).
Elliott has proven particularly adept in Festival handicap hurdles (1.39 A/E) while first-time cheekpieces or blinkers should certainly be viewed as another positive.
The trainer has saddled seven such runners for two winners and a 28.6% win-and-place strike-rate, performing 257% above market expectation (3.57 A/E).
Experience the Supreme key
The lightly-raced prospects with the promise of more to come make appeal for punters assessing the Supreme Novices' Hurdle, but are we guilty of overlooking horses with that bit more experience?
The Festival curtain-raiser is usually run at a real pace and a more battle-hardened type is no negative here. Horses with four or five runs over hurdles perform 32% above market expectation in the Supreme (1.32 A/E).
By contrast, those with two or three domestic hurdles runs perform 25% below market expectation (0.75 A/E). Vautour, Douvan and Klassical Dream all proved good enough, but these are big names and all had additional jumping experience in France.
This time, Abacadabras (6/1) and Fiddlerontheroof (15-2) have four runs over hurdles already and both hold Grade 1 form. On the known evidence since 1997, it's wise not to overlook these at the expense of the more lightly-raced Shishkin and Asterion Forlonge at the head of the market.
Don't overlook Soviet Pimpernel too (33/1) in the expectation he runs here rather than the County Hurdle.
Match practice makes perfect in the Grand Annual
On a similar theme, two-mile chasing is a specialist discipline and in the event we need a decent result as the Festival draws to a close you could do worse than counting on experience once again here.
Since 1997, a total of 447 runners have contested the Grand Annual and those with eight chase runs or less have comprised 40.9% of the total contenders. However, this group have performed 30% below market expectation (0.7 A/E).
What's interesting about this year's market is the abundance of lightly-raced chasers at the top of the market including Greaneteen, Lisp, Chosen Mate, Eclair De Beaufeu, Lady Buttons, On The Slopes and Paloma Blue.
Conversely, contenders with 9 to 11 chase runs in the bag perform 113% above market expectation (2.13 A/E) and boast a 29.2% win-and-place strike-rate despite making up just 14.5% of the total runners.
This may seem like a superficially narrow band to focus on, but the performance of runners with more chase experience nosedives pretty quickly after 12 previous chase starts. Also, there's a balance to be struck between experience and having enough further improvement without appearing so exposed that a Festival handicap is out of reach.
Great Field (20/1) and Spiritofthegames (20/1) are among a handful of runners with this potentially overlooked profile who could reward each-way support.
Wait until 9am on Tuesday to get your bets on for the Cheltenham Festival with BetConnect and we'll find you the best bookie odds available – plus we won't charge you a penny in commission.