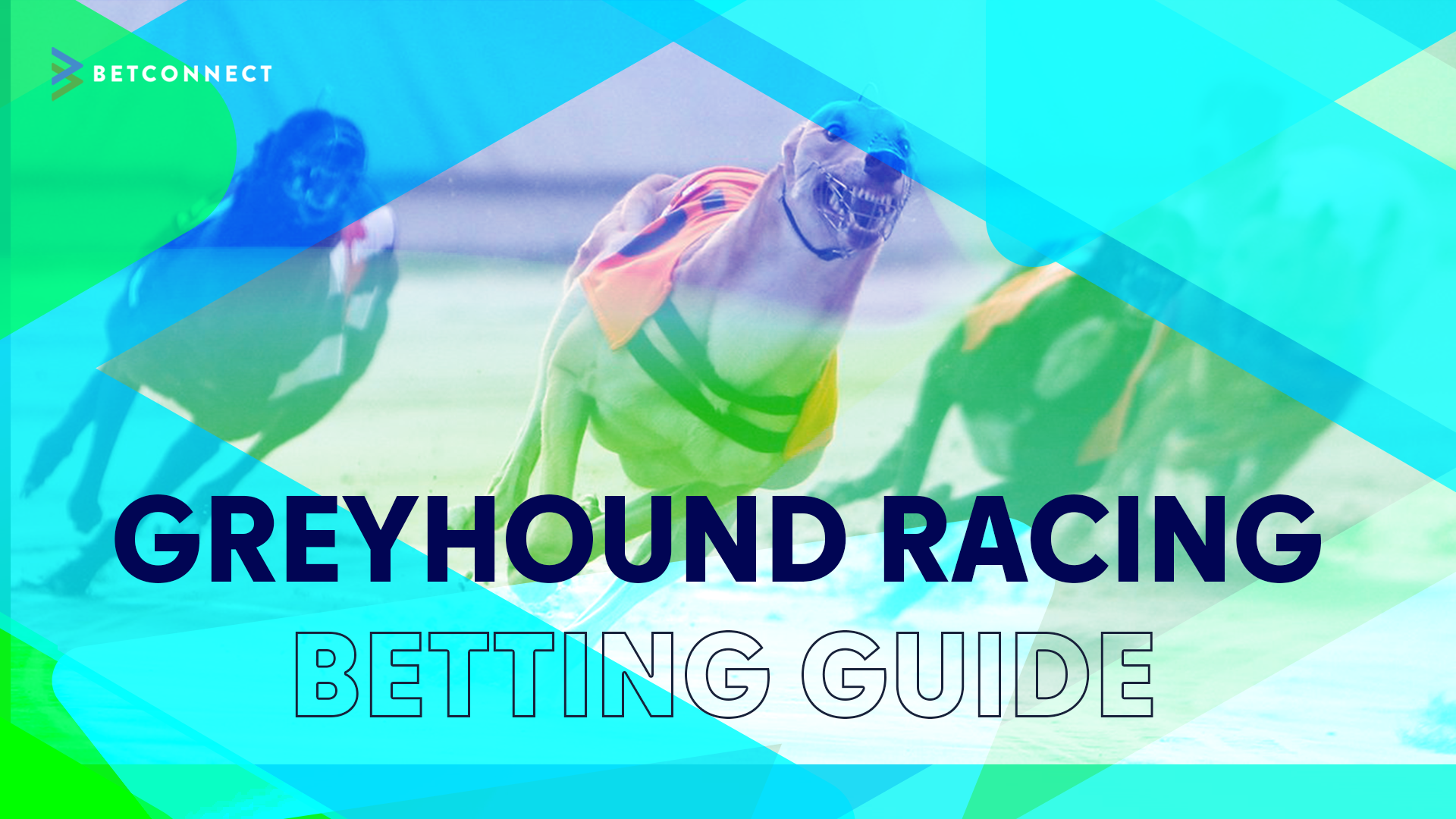 Greyhound Racing Betting Guide
Greyhound racing is a popular betting sport that involves fast-paced gameplay. It draws diverse spectators, from novice gamblers who play this game for leisure to those who see greyhound racing as a lucrative sport in their gambling portfolio.
Having ample opportunities to engage in races that last all day, it is well suited for people craving nonstop action. 
So without further ado, let's get down to the nitty-gritty of greyhound racing with tips, tricks, and strategies in this all-in-one greyhound betting guide.
Introduction
Greyhound racing, also known as dog racing, is a sport that is enjoyable to watch, speedy and competitive. It involves the greyhounds racing to finish in the top three ranks.
Greyhound racing has been an essential part of the gambling industry; that allows gamblers to put their greyhound expertise to good use. Here are some of the best strategies to employ when you are greyhound betting.
What to Look Out For
You might think that backing the fastest greyhound is all you must consider when placing a bet on the tracks. While it is true that this is the most obvious advantage, you can't simplify a greyhound betting strategy to this degree. There are many aspects that you should take into consideration; the most important of these we will outline here.
The Track
When betting on greyhound racing, the track is one of the most crucial aspects. Knowing the track's distance, surface, hurdles, and handicaps will help you predict the winning greyhound.
Distance
When categorising various greyhound races, distance is an important consideration. The distance of each track divides into Sprints, Middles, Stayers, and Marathons. The performance of a greyhound is dependent on the length of the race.
The races' varying distances are listed below.
Sprints are less than 305 meters long,
Middle races are 380 to 515 meters long,
Stayer races go from 540 to 700 meters, and;
Marathon events begin at 800 meters and can reach 1100 meters.
Surface
The surface of the track has a significant impact on performing greyhounds. All tracks are now sand which runs quickly when wet and drier when slow. Being able to keep sufficient water on the racing surface is crucial in the summer months.
Hurdles
Hurdle racing is a 21st-century innovation created to increase the number of spectators on the ground. It's like greyhound racing; only the dog has to leap over hurdles. It requires rich expertise from the athletic and agile hurdler greyhounds that adds to the thrill of the race.
Handicap
Handicap racing makes a race more entertaining. It is where greyhounds of varying skills compete against one another, each having equal odds of winning. It has staggered traps that provide an edge to slower greyhounds.
The Greyhound
Before making a wager, it is essential to have thorough information on greyhounds, such as age, previous racing record, and grade. This will give you an idea of their performance on the field.
Age
A greyhound's age determines the race it will perform. Greyhounds are at their peak between 24-30 months. This is not an exact science, but this is the general way of thinking depending on the pedigree of the greyhound in question.
Racing History
The racing history of the greyhound may offer thorough reports of how it performed in every race. Keep an eye out for the specific dates they competed and how well they scored regarding wins and grades. You may notice a gap in their racing schedule, showing an injury or a seasonal break.  
Assessing the dog's committed performance based on its trap number might be a crucial thing to consider. Some greyhounds show stronger form and efficiency in a familiar trap.
Grade
Wise bettors compare the grade at which their greyhound is running to its past performances. There are two levels of racing in the U.K. The first is open class racing where the top dogs perform. The lower quality dogs run in graded races which start at grade 1 and can go down to as low as grade 11.
The winner generally moves up one grade until they reach 1. At the other end of a graded race, one or more dogs may go down a level based on their performance to give them more of a winning chance. Make sure you understand how the dog performs in the grade in which they are racing. It may have been elevated or demoted in earlier races.
Bookmakers
When betting on greyhounds, choose the best bookmaker to assist you with higher odds. It should go without saying that even a small increase in odds can greatly impact your bankroll over a significant period.
Where to Bet
Racing Tracks
Live dog racing involves attending the event and placing wagers. This can be pricey but quite in demand among many gamblers. There is no need to enter any of your bank data. You may have cash in hand and place bets on the spot.
Online
Online greyhound racing provides an interactive, user-friendly platform that allows users to live-stream racing events on the go. You can also win bonuses and freebies, with no added expense of going to the racing location. You can bet on greyhound racing right here with BetConnect.
Types of Betting in Greyhound Racing
The ideal strategy of greyhound betting should offer simple bets with a good return. While professional bettors can employ more advanced bets, rookie bettors are best off clinging to the fundamentals.
This guide will walk you through the most popular types of greyhound racing bets.
Single Bet
A single bet is the name of the game of greyhound gambling. It implies that you may bet on a greyhound to win or rank to receive a payout. It is absolutely an excellent starting point. Some of the different methods for placing a single bet are:
Win bet: Select your preferred greyhound, and you will receive your payout if it wins.
Place bet: Bet on a particular greyhound to finish in one of the top three positions.
Each-way bet: Wager on both a victory and a place. You choose who will win and the other who will finish as a runner-up.
Multiple Bet
If you like to enjoy larger sums for a lesser risk, then nothing beats a multiple bet. It is often known as an accumulator. A multiple bet requires the gambler to expect the future of two or more events. Since the probability of various events is compounded, the rewards will be more significant if each selection wins.
Forecast Bet
A forecast bet is straightforward; place a wager on two greyhounds. The first bet is on who will rank first, and the second is on who will finish as a runner-up.
You are making a reverse forecast when you bet on one greyhound to finish first and the other to finish second. It is a reasonable method of obtaining a higher return. A forecast bet is recommended for those with a good understanding of predicting the top two greyhounds in every race.
Tricast Bet
A tricast bet is a wager where the goal is to choose the first three dogs to finish first. The tricast payout is calculated using a computerised formula that considers the number of greyhounds in the race and the odds on your wager.
Greyhound Betting Tips
Many greyhound betting tactics are used to reach your goal of becoming the best greyhound racing gambler. Whether a novice or a pro, our top greyhound betting tips will help you get higher success rates.
Using the Right Combinations
Combinations include two, three, or four greyhounds. Bettors can select three greyhounds and put a predicted combination equivalent to six bets in one. The bet is profitable if the three greyhounds finish first and second.
Combinations may have better odds and a higher profit prospect, but your probability of victory is minimal if you choose the wrong combos. Many people lose money by pursuing huge payouts from bad combo bets. Here are some popular combination bets you can choose to get the best results.
Analysing the Race Beforehand
There are several critical elements you can analyse beforehand. When combined with statistics on which traps are exclusive on a specific track, they can provide valuable insights into where it is favourable for a runner to be ranked.
Monitoring the nonverbal cues before the start of the race might also be beneficial. If a greyhound appears in decent form, consider betting in its favour, and if it seems lethargic, don't risk it.
Before you bet on a particular dog, consider its track record and performance in previous races. Greyhounds with comparable skills compete in the same race. Hence, if one dog has run better in former races, this might show a prospective winner.
Hedging a Bet
When you're uncertain about a race, it's safer to hedge your bets to increase your odds of success. Hedging is when you wager on several outcomes to enhance your chances of winning. When contemplating how much you can win or lose, this might cause a reduced cut. Playing responsibly almost always assures a risk-free gain.
Good Bankroll Management
No competent investor would contemplate investing funds in any enterprise without calculating the return on investment. Hence, you should constantly know how much you're gaining money.
A few excellent wins nonstop can quickly make you greedy for more, but you must maintain a sensible approach to your gambling outcomes and maintain good bankroll management. Assess your financial situation and be upfront with yourself.
Conclusion
Becoming a skilled punter requires careful planning before placing your bet. Remember that although it is good to keep a betting strategy as simple as possible, it is also wise to consider the negatives.
There's no doubt that wagering on greyhound racing involves extensive expertise, but with our greyhound racing betting guide, you'll become a successful gambler and master it in no time.
Greyhound Betting FAQs
What is the best type of bet to make in greyhound racing?
If you're new to this sport, it is best to stick to single bets that help you set your pace. Skilled bettors, on the contrary, may stack many clever wagers with singles or combine them with forecast, tricast, and pick three bets to add value.
How long does a greyhound's racing career last?
A greyhound's racing career is relatively brief. Dogs start racing at about one and a half years of age and are usually expected to retire around the age of 4, or sooner if they develop injuries. They do make excellent pets and the sport has put a huge amount of time and money into making sure they are retired to happy and safe homes.
Is greyhound racing profitable?
Greyhound betting can be quite rewarding. However, the bigger the stakes, the greater the risk. It is common for exceptionally trained greyhounds to receive winnings of over £50,000 throughout their sporting tenure.
What is the difference between online greyhound racing vs live greyhound racing?
Online greyhound racing provides a virtual, user-friendly platform that allows users to live broadcast the racing competitions on their mobile devices, saving up travelling costs to the venue.
Live greyhound racing entails observing the action and making wagers on the ground. This approach is costly yet popular among several gamblers as it can provide the expert gambler with an added advantage.