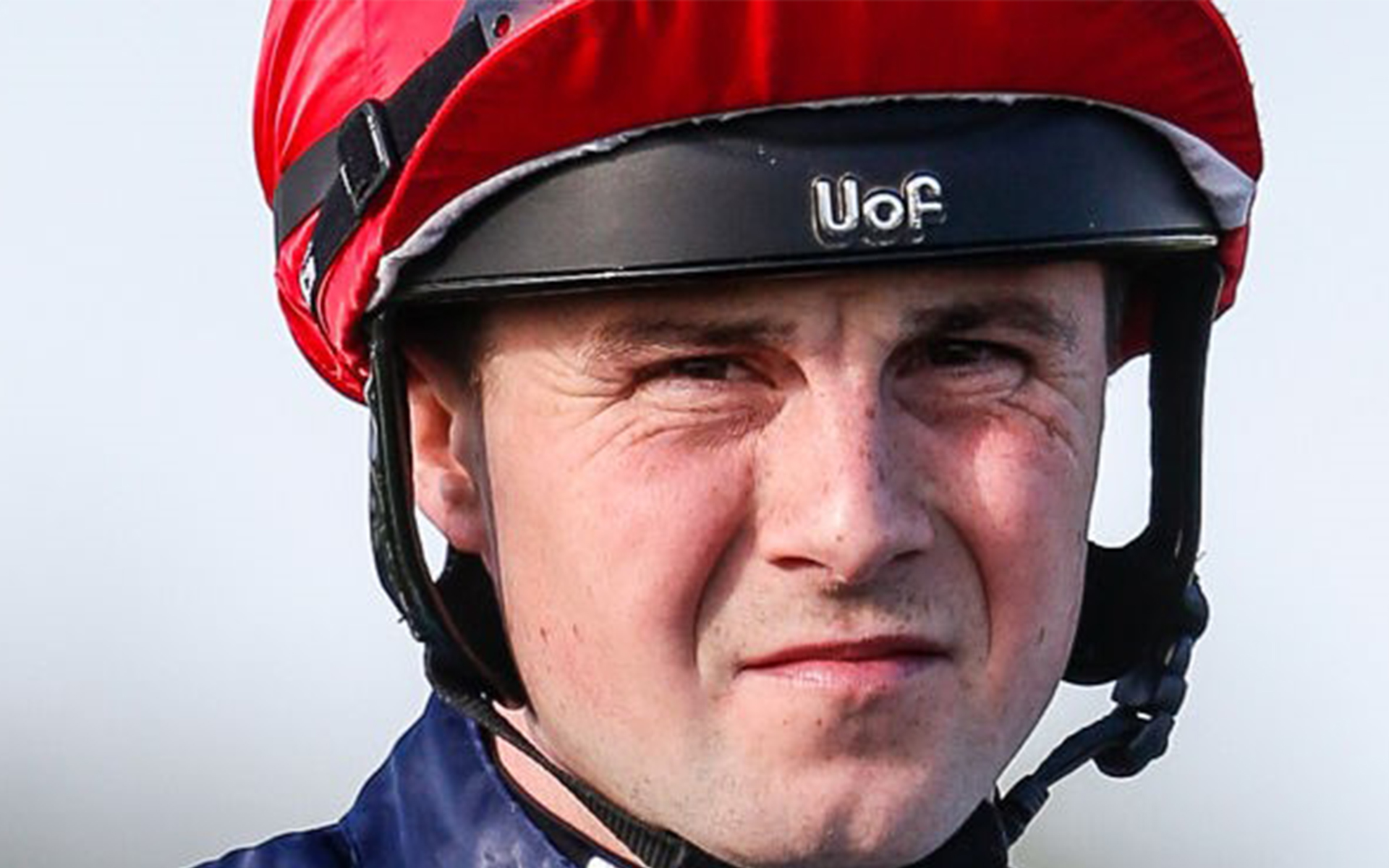 In his latest take on the racing world, WILL HOFFMANN wonders why there has not been a more unified stance against the Danny Brock case, looks wider at the integrity of the sport and looks at a couple of races at Aintree.
You often hear about jockeys being the "go-to man" to land a punt, but Danny Brock took that to a new level in September. Riding a horse named Resurrected – how appropriate – in a classified stakes, the horse was backed from 100/1 overnight down to an SP of 10/1 and duly delivered.
What's only become apparent in the last few days was that, following the race, Brock was banned for seven days for using a modified whip. This was something the BHA only became aware of because he had left weal marks on the animal, the whip in question having had its cushioned end negated by Brock wrapping rubber bands around the end.
A disproportionately short ban
The racing fraternity has been united in its displeasure over this. In many ways it's a "fair cop guv" situation, but it was the mere week-long ban which raised many eyebrows, myself included. Racing has long been a small-c conservative institution, with previous bans including a month for William Buick for "offending" the French stewards and six month bans for drug use.
A solitary week for placing horse welfare at risk in order to execute a coup is clearly disproportionate, and I'm probably preaching to the choir in saying that Brock got away lightly.
What it did make me consider was the integrity problem racing has generally. The intrinsic connection that horse racing has with betting has long meant that, from a perception perspective, we're going to be up against it in the eyes of the public.
The public perception problem
Movies like The Sting or the tales of people like Barney Curley have fuelled, and even romanticised, this notion that racing exists only as a product for landing a punt. A 2013 YouGov poll saw racing second to only football in perceived levels of corruption from the general public. Some 48% believed corruption and/or bribery was fairly or very widespread.
Within the industry and the media, however, it really is a case of "integrity problem, what integrity problem?" As soon as this issue is raised, it immediately puts people on the defence and they revert to toeing the party line. I've seen journalists and pundits who I rate turn incredibly mealy-mouthed and revert to the claim that they don't see any sort of issue.
Having spent the last few years being involved in racing full-time, it's only made me more aware that, whether it's acknowledged or not, racing still has a problem with corruption and integrity that goes beyond public perception. I've become friendly with owners and employees in racing yards, and, off the record, they would tell you the same.
Too much poor racing
I've heard horror stories and, as a keen watcher of the betting markets, observed what I would be fairly certain are attempts to execute gambles in one direction or another. With the cost of training a horse, and the glut of low-grade, poorly paid racing, is it any wonder?
I'm not sure there's a solution here and, if there is, there's no magic formula. Where money is involved, people will go to extreme lengths to make it, and that's not going to change.
Simple things like publishing further data (horse weights, for example) and a more streamlined amount of racing with better prize money would probably help, but it appears neither is high priority for the BHA. Whatever the case, we have to do better at dealing with these issues and not simply, as with the BHA here, sweep them under the carpet.
Saturday's an interesting day of racing, but not the best betting fare.
SELECTION ONE: DUKE STREET
In the 2.05 from Aintree, I thought Duke Street should be clear favourite. He put in a brilliant clock performance when winning at Cheltenham over hurdles. Indeed, so good was it on the numbers that I wondered if he could perhaps end up graded class in that sphere.
The decision to go chasing again is a wee bit surprising with that in mind although, as a type, he looks a much more natural chaser. Whatever, a mark of 141 certainly underrates his ability and I had him far shorter than the current top price of 7/1 on offer.
SELECTION TWO: THE LAST DAY
Most horses are more versatile than we are lead to believe, and can perform respectably given different circumstances. That claim can't be made of The Last Day (1.30 Aintree), however, who from day one has looked a two-mile chaser and nothing else.
Unusually pacey for a jumps horse, he jumps, travels, doesn't necessarily find all that much for pressure but doesn't really have to as he does his best work in the early-to-middle part of the race. He strikes me as an eventual Grand Annual type and, off a mark of 131 with most of these older and exposed, he should be up to taking this.
Advised bets:
1.30 Aintree: Back THE LAST DAY at 11/4 or bigger
2.05 Aintree: Back DUKE STREET at 9/2 or bigger
Will Hoffmann will be writing regular racing previews on a Friday evening for Betconnect. November is COMMISSION-FREE on racing for Betconnect Pros. Get online now!