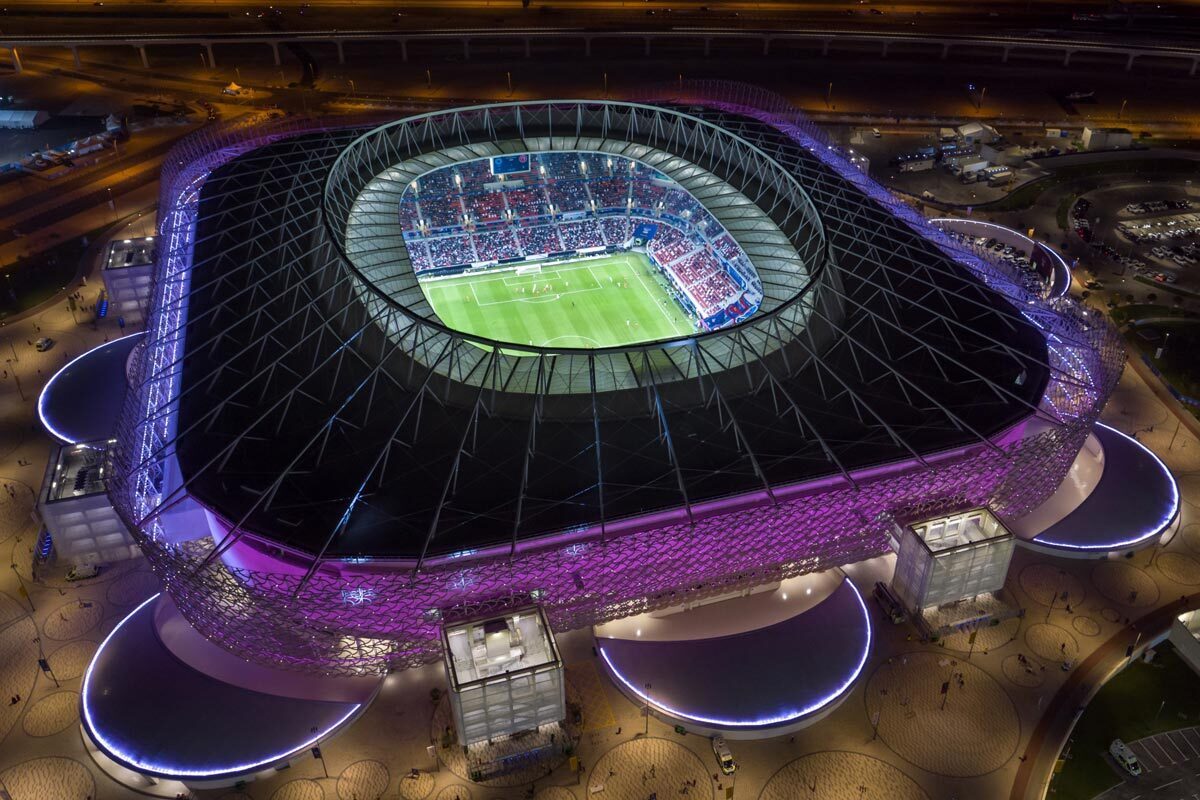 1. The men's World Cup has its first female referees
Female referees will officiate men's World Cup matches for the first time in Qatar in 2022. Yamashita Yoshimi, Salima Mukansanga, and Stephanie Frappart are three of the 36 referees.

2. 6500 migrants workers have died in Qatar since the decision about hosting was made
Terrifying numbers of 6500 migrant employees from Pakistan, India, Sri Lanka, Pakistan, Nepal, and Bangladesh, have died since it won the host in the World Cup 10 years ago.
3. The first World Cup took place in the Northern Hemisphere fall
Prior to 2022, the World Cup was always held in May, June, or July. This year, however, it will take place in November and December to escape the extreme summer heat in Qatar.
4. Qatar will have the first World Cup stadium to be completely demountable
Stadium 974, which was constructed from 974 shipping containers, will be taken apart after the competition and transformed into a brand-new waterfront complex.
5. The smallest World Cup ever
Since all of the stadiums are within a 55-kilometer radius of central Doha, teams, and fans will not have to fly between matches as in previous tournaments.
6. The smallest hosting country
Qatar is the world's smallest host country, with a population of 2.985 million (as of September 2022) and a land area of 11,571 square meters.
7. The World Cup with the lowest carbon footprint
Qatar aims to host a carbon-neutral competition through a four-step approach that includes awareness, measurement, reduction, and offsetting. This entails the use of recyclable materials, stadiums that are water and energy-efficient, renewable energy sources, and the offset of all greenhouse gas emissions.
8. The most expensive World Cup ever
It is estimated that the host city will spend a total of $220 billion. Of that, up to $10 billion was spent on stadiums, with the remaining funds going toward infrastructure projects including the Doha Metro and the expansion of Hamad International Airport.
9. First World Cup held in Arabic Country
Aside from the 2002 World Cup in South Korea and Japan, this is just the second World Cup to be contested entirely in Asia.
10. Say farewell to 32 teams
There were just 13 participating teams at the 1930 World Cup in Uruguay. This was enlarged to 16 teams in 1934, 24 teams in 1982, and finally arrived at its present format in 1998. 48 teams will compete in the next World Cup, which will be hosted in Canada, Mexico, and the United States.